Every travel unravels a story. If you are planning to explore Little Tokyo in Los Angeles, then there is so much for you to discover. The foundation of this historic district in the downtown of Los Angeles dates back to 1885 when an ex-seaman Charles Hama first established a Japanese restaurant in the southeastern part of the city, namely East First Street. Seeking work in the booming agricultural sector of Los Angeles during the later part of the 1800s, a lot of Japanese people settled in East First Street. When the Japanese immigration surged out of control, the Japanese and the US government signed the Gentlemen's Agreement in 1907. According to this agreement, the US government only permitted families of workers already settled in the US, students, and people from the business class. The newly arriving immigrants were stationed at Angel Island in San Francisco. Unfortunately, a terrible earthquake rattled San-Francisco in 1906, sending the entire immigrant population to Los Angeles. Over time, the Japanese community grew and Little Tokyo established its own identity in the world with its vibrant culture. 
This district survived the onslaughts of World War II and underwent a significant restoration in the 1970s. In 1995, the government declared Little Tokyo as a National Historic Landmark District.
Asian culture is known for its cultural richness, and hence, your vacation in Los Angeles is incomplete without a visit to Little Tokyo. Here are some of the top things to see and do while you are in this historic district: 
James Irvine Japanese Garden
Winding paths, cedar brides, a wide variety of Flora and a cascading 170-foot stream gives this Zen garden its distinct identity. This garden is famous as the Garden of the Clear Stream in English or Seiryu-en in Japanese. Dr Takeo Uesugi, the professor of landscape architecture, California Polytechnic University has designed this uniquely landscaped garden. Open to the public and free of charge, this garden is a hidden treasure in this oriental district of Los Angeles and is peacefully tucked away inside the premises of the Japanese American Cultural and Community Center building. This garden is a piece of paradise on earth, and you can enjoy a quiet lunch or take a stroll to soak into tranquillity. 
244 San Pedro St, Los Angeles, CA 90012, United States | +1 213-628-2725 | jaccc.org
Japanese American National Museum

Featuring shows like the Tales of the Little Tokyo, this museum is the first of its kind in the United States dedicated to tracing the history of Americans with ancestral roots in Japan. This museum built-in 1985, is the joint venture between the business communities of Little Tokyo and the war veterans of the World War II to recognize the contributions of the Japanese Americans in the socio-economic growth of the state of California. Located in the downtown of Los Angeles, this museum has carefully preserved records, photos and documents about the history of the first generation of Japanese immigration, Issei, in the United States of America. Do check out their events calendar for some exciting food tours across the downtown and traditional Japanese art workshops. 
100 N Central Ave, Los Angeles, CA 90012, United States | +1 213-625-0414 | janm.org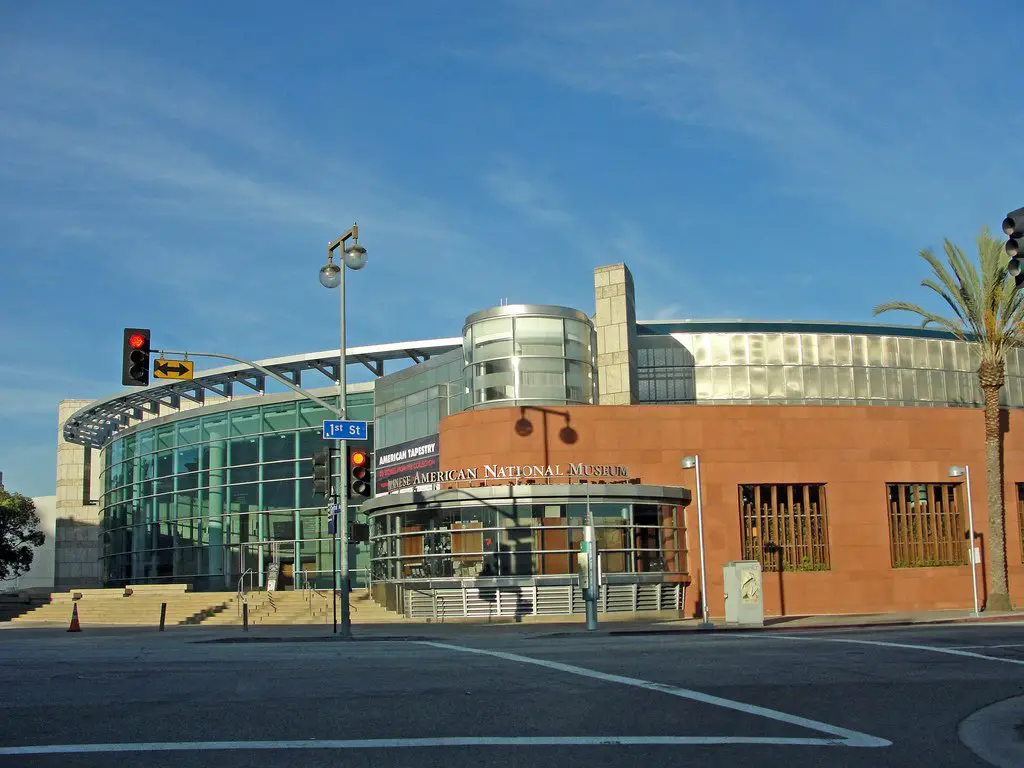 Union Center For The Arts
The Union Center for the Arts hosts theatres and artistic endeavors focusing on Asian American culture. There are three art houses, namely EastWest Players, Visual Communications and LA Artcore who stage plays, fine art and photography exhibitions. Union Center for the Arts is an initiative towards preserving the various forms of performing and visual art for posterity. Do check out their show schedule and enjoy some of the brilliant classic musicals of the likes of The Tempest and Sweeney Todd. For someone with an inclination to art, this place in Little Tokyo, Los Angeles is of great significance. 
120 Judge John Aiso St A, Los Angeles, CA 90012, United States | +1 213-617-3274 | laartcore.org
Shabu Shabu House
Shabu Shabu is a Japanese cooking technique and the precise meaning of this Japanese word is "swish swish". It is the owner Yoshinobu Maruyama, who opened this hot-pot restaurant in the historic district and introduced the dish shabu shabu to America. The cooking technique involves immersing fine slices of meat in a pot of boiling water and then mixing the cooked meat with veggies, rice and ramen. This restaurant has only 24 seats, and the seating arrangement is such that each person gets to cook his own meal. A visit to Los Angeles would be boring without trying out Shabu Shabu. Please note that Shabu Shabu is only available for dinner.
127 Japanese Village Plaza Mall, Los Angeles, CA 90012, United States | +1 213-680-3890 |
shabushabula.com
Nisei Week Japanese Festival
The word Nissei refers to the second generation of Japanese born in America. This festival organized in Los Angeles during the mid-week of August, was originally celebrated by the second-generation Japanese Americans. This celebration brings together the Japanese community from both Tokyo  and California for the famous Grande Parade showcasing traditional Ondo dance. The best way to experience Japanese culture and heritage is to be a part of this festival. If you plan a trip to Los Angeles around this time, you must visit Little Tokyo. Here, you will get this magical opportunity to experience the traditional Japanese tea ceremony and discover the art of Calligraphy and Ikebana.
Mochi & Ice Cream Mochi
Out of all the eateries and restaurant in Los Angeles, this is one place that boasts of superior culinary craftsmanship. If you are someone who cannot conclude dinner without a sweet treat, then you can't afford to let go of a visit to Mikaway, a place that launched the Mochi ice cream. According to Japanese cuisine, Mochi is chewy glutinous sweet dough. Traditionally in Japan, Mochi has a sweet bean filling. Moving away from the traditional, Mikaway in Los Angeles gives it a twist of taste by wrapping this mochi around refreshing ice cream filling. Strawberry, green tea, and black sesame are some of the popular flavors of the filling. If you are adventurous enough, you can try the ice cream with plum wine and the black sesame flavor. The Japanese community in Los Angeles has something for everyone, whether it is art, food, entertainment or shopping.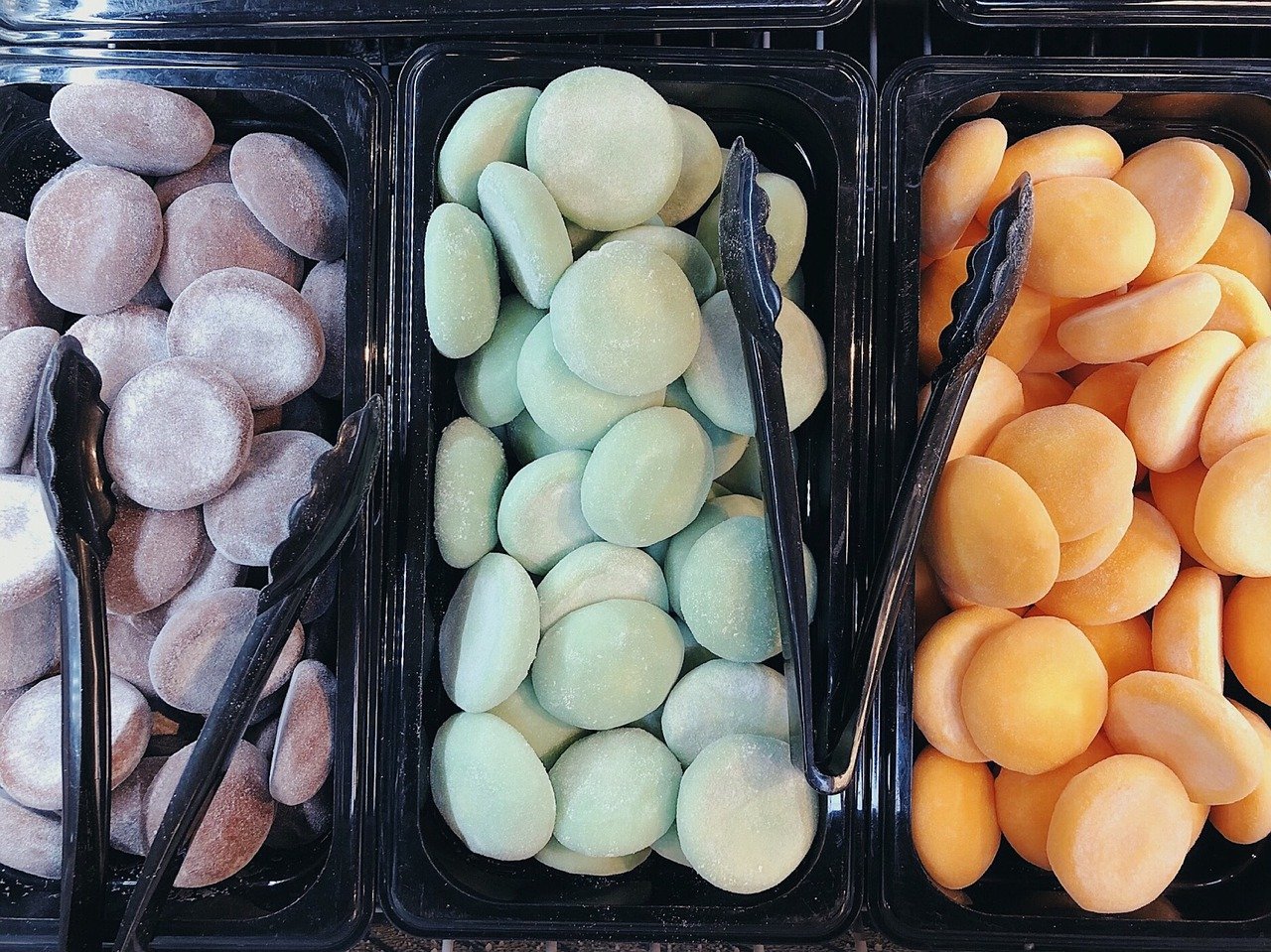 Japanese Village Plaza
Without shopping, every travel story is incomplete. So, while you are in downtown Los Angeles, you will never fall short of exciting things to buy. Situated in Little Tokyo, the Japanese Village Plaza is teeming with restaurants, souvenir shops and character shops that sell character-based merchandise. Captured within the boundaries of the plaza is the quintessential Japanese way of life. Here, you can explore Japanese cuisine from the popular Japanese restaurants like Shabu Shabu and Mikawaya, juxtaposed one after the other. For those who love antique, this is the apt place to dig out exciting and priceless artifacts related to the world of samurais.
335 E 2nd St, Los Angeles, CA 90012, United States | +1 213-617-1900 | japanesevillageplaza.net
Go to Broke Monument
Broke Monument is a very significant symbol of Japanese American history in Los Angeles. Built-in 1989 by Japanese American veterans of World War II, this monument eas built to honor the Japanese soldiers from America who displayed extraordinary courage during the war. The black granite plaque contains the name of 16,000 people who served America during that time. This monument is symbolic of the identity carved by the Japanese in American history. 
355 E 1st St #200, Los Angeles, CA 90012, United States | +1 310-328-0907 | goforbroke.org
Visit The Double Tree's Kyoto Gardens
This beautifully landscaped garden in the premises of Hilton hotel in Los Angeles is another hidden gem of the east. This garden comprises of the hotel's outdoor event space and is on the roof of Hilton. This garden is modeled after the Japanese landscaped garden in Tokyo which is dedicated to Samurai Kiyomasa Kato. It is this Kyoto garden that gives the DoubleTree hotel an extra edge when it comes to staying in Los Angeles. Very idyllic in setting with a cascading waterfall and beautifully manicured trees, this garden offers an exquisite view of California's skyline. This garden makes a scintillating backdrop for stunning pictures and has featured in popular American TV series. 
Visit The MOCA Geffen
Downtown Los Angeles never fails to surprise the art connoisseurs. The Moca Geffen is a museum showcasing 7000 contemporary artifacts spanning across a humongous 40,000 square feet of exhibition space. This MOCA art museum is a repurposed police garage and resonates with the philosophy of reuse in the modern art movement. Major exhibitions revolve around curating contemporary art from Europe and America created post-1940. Very interestingly, this is the only museum founded by the artists in Los Angeles. This museum is a landmark in the world for preserving contemporary art for future generations, and you will be amazed to find ongoing programs encouraging the creation of new art. 
152 N Central Ave, Los Angeles, CA 90012, United States | +1 213-625-4390 | moca.org
Sweet Jazz At The Blue Whale
Los Angeles is known as the mecca for Jazz music in the world. It was Joon Lee, the Korean Jazz singer who renovated and redesigned the dilapidated Karaoke bar in a remote corner of Little Tokyo. Now, The Blue Whale is a lively little space where you can enjoy world-class live Jazz music. The entire set up has three parts -one dedicated to living performances, the second devoted to the bar and the kitchen and the third space is a committed art gallery where artists can display their creations. The whole atmosphere in the Jazz bar is welcoming and most upcoming jazz musicians look to play here before genuine jazz lovers. The unconventional seating arrangement with provisions of quality spirits and dishes made from fresh farm produce gives the places its unique identity in Los Angeles. 
123 Astronaut Ellison S Onizuka St #301, Los Angeles, CA 90012, United States | +1 213-620-0908 | bluewhalemusic.com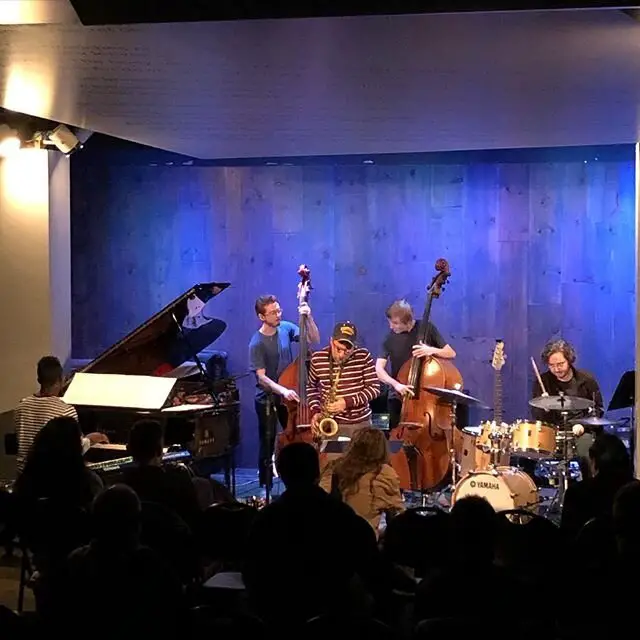 "Home is Little Tokyo" Mural
The 16×40 foot mural depicts the history of Little Tokyo in Los Angeles. Created by 500 artists, this colorful mural is a tribute to the camaraderie within the Japanese American community. The mural depicts a collage of images from the pages of Japanese American history. The residents of the district ideated the look and feel of the entire mural. Every one transcending all age barriers worked on this mural. Another fascinating aspect of this mural is that the images reflect all the generations of Japanese American people living in Los Angeles downtown. "Home is Little Tokyo" is a befitting tribute to the entire community for giving Los Angeles its cultural diversity.
Little Tokyo Koban and Visitors Center
As a part of your vacation itinerary, if you want to visit Little Tokyo in Los Angeles, you might as well step into Koban or the community center on 1st Street of downtown. This Little Tokyo Public Safety Association runs the visitor center. Here you will find all the information related to this historic district regarding best destinations to explore, Japanese restaurants, and ongoing fairs and festivals. Koban also serves as an important center for various art exhibitions. The Koban or the visitor center also conducts guided walking tours that help visitors understand the history of this Japanese American settlement.
307 E 1st St, Los Angeles, CA 90012, United States | +1 213-613-1911 | littletokyola.org
Eat at Daikokuya
Once you are in the famous Japanese historic district, you cannot just let go off the opportunity to eat the best Ramen available in Los Angeles. Supposedly the first ramen restaurant established in the Japanese downtown of Los Angeles, Daikokuya has set a standard in taste that many ramen restaurants in Los Angeles cannot match. The décor is humble and the atmosphere is cosy. What strikes you is the ever-increasing queue of customers waiting to dig into the flavorful ramen. There are vegetarian options too. Nothing can beat a piping hot bowl of Daikoku ramen with slices of Kurobuta pork to end your day in Los Angeles.
327 E 1st St, Los Angeles, CA 90012, United States | +1 213-626-1680 | daikoku-ten.com
PopKiller
With so many things to see, eat and shop in the Japanese downtown of Los Angeles, do hop into the apparel boutique, Popkiller. Quirky as the name, this shop will deport you back into the world of nylon clothing. Bright t-shirts, dresses, caps and accessories that adorn this shop reveal a heavy influence of Japanese art and culture. If you love buying unconventional gifts for your family and loved ones, then this is one of those selected shops in Little Tokyo that you must visit. There are two outlets of the same brand namely Pop Tee and PopKiller Second.
343 E 2nd St, Los Angeles, CA 90012, United States | +1 213-625-1372 | popkiller.us
Tokyo Japanese Outlet
Located in the Japanese Village Plaza in the historic downtown district of Los Angeles, this store is one of the 32 other stores in the entire United States. Deemed for its popularity, this outlet gives you an opportunity to explore Japanese stuffed toys, stationery, utensils and delicious snacks. You can also pick up Pokemon and Hello Kitty character merchandises. This shop is a storehouse of all the interesting things related to the Japanese way of life and is the right place to spend time buying selective stuff for home.
114 Japanese Village Plaza Mall, Los Angeles, CA 90012, United States | +1 213-229-8851
Max Karaoke Studio
The historic Japanese district of Los Angeles hosts this famous karaoke studio and bar. Bustling with crowds of different age groups, the atmosphere of this Karaoke junction is electrifying. This studio offers an unbelievable collection of karaoke songs in fourteen languages such as English, Spanish, Japanese, French, Korean, Chinese, Philippine, Thai, Vietnamese, Hawaiian, German, Russian, Italian, and Portuguese. The fun part is that this Karaoke offers private rooms where you can sing without any disturbance and to your heart's content. There are packages and deals when it comes to song selection and the number of songs you wish to sing. So grab your mic and spill out some melodies.
333 S Alameda St, Los Angeles, CA 90013, United States | +1 310-421-2550
Nijiya Market
It is a Japanese supermarket chain in California established by Saburomaru Tsujino in 1986. A visit to Nijaya market is a must if you love exploring country-specific agricultural produces. This supermarket chain imports a plethora of gourmet food items from Japan and has its private label for selling rice, miso and dashi. In addition to the Japanese fare, Nijaya market also sells organic fruits and vegetables grown in their local farm in the Rainbow area of California. Everyone turns to Nijaya market in Los Angeles to source the fresh ingredients for authentic recipes from Japan.
124 Japanese Village Plaza Mall, Los Angeles, CA 90012, United States | +1 213-680-3280
Koyasan Buddhist Temple
This is one of the oldest Buddhist temples in the northern part of America. Your visit to the Japanese American district in Los Angeles is incomplete without a visit to this temple. Built in 1912, this temple is an offshoot of the Koyasan Shingon Buddhism practised in Japan. Reverend Shutai Aoyama from Japan migrated to the United States in 1898. Post his arrival, he built a mutual aid association, known as the Koyasan Daishi Mission, for Japanese-Americans migrants. As the membership grew, this temple became its center. With a capacity to host 600 people at a time, the temple also has a grand altar where esoteric rituals take place. Do not miss this temple as it is a significant Buddhist landmark in the heart of Los Angeles.
342 E 1st St, Los Angeles, CA 90012, United States | +1 213-624-1267
Higashi Honganji Buddhist Temple
Affiliated to Shin Buddhism in Japan, Higashi Honganji Buddhist Temple in Los Angeles adds to the spiritual diversity of the entire western state of California. The temple was established in 1904 by Reverand Junjyo Izumida and post that, the temple premises are now open for various community activities. This temple seeks to enable people to cultivate a deeper understanding of life. A sense of peace prevails the moment you enter the temple. Do visit the temple, spend some time and rejuvenate yourself.
505 E 3rd St, Los Angeles, CA 90013, United States | +1 213-626-4200