Founded in September 1917, Culver City in Los Angeles takes its name after its founder Harry H Culver. Being a visionary, Harry Culver gradually brought in elements of entertainment and indulgence to slowly put the city on the map of California in the USA.  If you flip through the photo collection of the Los Angeles Public Library, you will come across this fascinating photo of Culver City captioned as "Heart of Screenland". That transformation from the barley fields of Rancho La Ballona to a city of entertainment and glitterati is quite a story in itself. It is interesting to note that Harry H Culver announced the blueprint of this city before a group of investors in July 1913, looking at the prospect of the real estate space between the downtown of Los Angeles and Venice. 
If you are planning a family trip to the USA, then you must visit the reserve a few days in your kitty to explore and indulge in Culver City in California. With its bustling art district and its fine art galleries, sprawling restaurants and nature trails, this city is a hidden gem waiting to be shine. Since the list of places to see and things to do is exhaustive, hence check out this well-researched list of the best activities that you cannot afford to leave out while in the magical city. 
Sony Pictures Studios
While in Culver City, the land of movie studios, it is inevitable that your city tour starts with the exploration of the Hollywood studios such as the Culver Studio, Smashbox Studio, Amazon Studio, and Sony Studio. Do not get confused; start with the best of the lot that is the Sony Studio. Located in the Washington Boulevard, the landmark spot hosting major tourist destinations, this studio was borne out of Harry Culver's interest in the movie industry. It was Harry Culver who persuaded the ace filmmaker Thomas Ince to shift his studio's base to the Washington Boulevard. This first studio came up in 1915, thus laying the foundation of the "Heart of Screenland".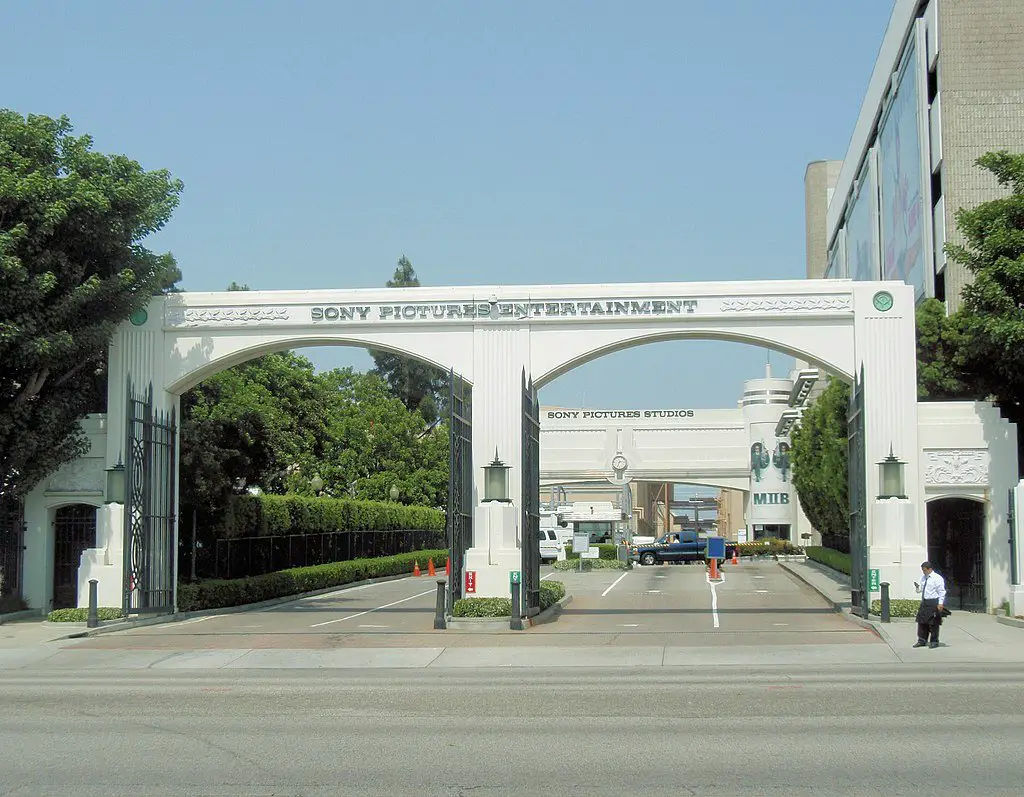 The period from 1920- 1990 saw an enormous upheaval in terms of new studios established and sold. It was in 1990 that SONY purchased the Columbia Pictures and the MGM studios thereby, creating Sony Pictures Studios and Sony Pictures Entertainment. The Sony Studios offer guided walking tours that will take you through the working world of motion pictures. Each corner of the Sony Studio is replete with surprise. You never know when you will come across the set of famous movies acting as the perfect backdrop to click for pictures. Do not miss the Studio Museum that houses the outstanding costumes, accessories and artifacts from the historical movies. 
Address: 10202 West Washington Boulevard, Culver City, California 90232 | Contact Number: 310-244-4000 | Website: http://www.sonypicturesstudios.com/index.php
Kirk Douglas Theatre
The theatre district of the Culver City shines with glorious theatres from yesteryears with each theatre house significantly contributing to the global theatre spectrum. Amongst the three notable theatres, namely the Ahmanson Theatre, Mark Taper Forum, and the Kirk Douglas Theatre, the later has gained significant limelight owing to its groundbreaking productions from time to time. Formerly known as the Culver theatre, this colossal theatre with a seating capacity of 317 is one of the oldest and the most famous theatres in the city. Established way back on August 13, 1947, this theatre is an epitome of classy musicals and experimental plays staged in the world.
If you are a theatre enthusiast, then a visit to the Kirk Douglas Theatre is a must while you are in the USA.  It is interesting to note that this theatre has hosted a phenomenal number of Hollywood award ceremonies and is always a popular choice of venue for tinsel town events owing to its proximity to the movie studios here. So, if you have already booked your tickets for the evening, make sure you arrive an hour early so that you do not miss the scintillating opening and a glimpse of the Hollywood stars. 
Address: 9820 Washington Boulevard, Culver City, California 90232 | Contact Number: 213-628-2772 | Website: https://www.centertheatregroup.org/visit/kirk-douglas-theatre/
Helms Bakery District
Helms Bakery District in Culver City in California is home to some of the best restaurants in the USA and the historic Helms Bakery.  Run by the Helms family for over four decades, this bakery was a model for mass production of award-winning bakery items and was a household name in entire Washington. Very interestingly, Helms Bakery was deemed as the official bread of the 1932 Olympics. Currently, Helms Bakery District is known for its world-class home furnishings stores and design showrooms apart from restaurants. A visit to this place satisfies not only your taste palette but also the craving for some retail therapy.
While checking out all the stunning design spaces do get into Arcana, a magical bookstore that has rare books on architecture, art, photography, and designs.  Classy and elegant furniture stores are an integral part of the Helms District. Amid all the enthusiastic explorations, do not forget to grab some fresh baguettes and croissants from LA DIJONAISE CAFÉ. 
Address: 8800 Venice Boulevard, Los Angeles, California 90034 | Contact Number: 310-204-1865 | Website: https://helmsbakerydistrict.com/
Coolhaus Ice Cream
Here's to the magic of culinary innovation and the power of passion. Founded in 2008 and launched by women during the Coachella Valley Music Festival in 2009 by a passionate bunch of women in a renovated truck, Coolhaus is a brand that testifies to twist in taste. With distribution spanning across 7,500 grocery stores across Culver City in California, Coolhaus Ice cream is one of the finest dairy-free ice creams that the USA has to offer. If you have a sweet tooth, then a visit to the Coolhaus food truck is a must.  With ice cream sandwiches, popularly branded as SAMMIE to unusual PINT ice-creams with unique names and flavors, you will be spoilt rotten for choices. There is nothing more sinful and delicious than a BIRTHDAY CAKE Ice Cream Sammie after a whole day of the city tour.
While in Culver City, do check out their website and head straight to their truck parked in the mentioned location. You can also pick up multiple pints of flavors and store them in your hotel fridge and have a spoonful till it lasts.
Address: 8588 Washington Boulevard, Culver City, California 90232 | Contact Number: 310-853-3001 Ext 702 | Website: https://cool.haus/
Historic Culver Hotel
Deemed as the "Culver Skyscraper" on 4th September 1924 edition of Culver City Daily News, the Culver Hotel has borne testimony to the transformation of this city. It was Harry Culver, who was instrumental in building the historic Culver Hotel on the location known as the shortest main street in the USA. Drawing inspiration from the architectural style of the Renaissance Revival era, this hotel in Culver City in California has interesting tales to tell. The legend has it that once this hotel was owned by the famed Charlie Chaplin, who then sold it to Mr. John Wayne, popularly known as Duke, over the game of poker.
With a strong connection to Hollywood, this hotel was once a second home to the likes of Ronald Reagan, Clark Gable, and Greta Garbo. A visit to this hotel must feature in your bucket list. You cannot truly soak into the spirit of Culver City without a lively meal in this hotel. 
Address: 9400 Culver Boulevard, Culver City, California 90232 | Contact Number: 310-558-9400 | Website: https://www.culverhotel.com/
Bradford Stewart Art Gallery  
Recognized by the USA Today as one of the best art districts in the USA, the Culver City arts district hosts a unique confluence of art galleries, art studios, and boutique restaurants. The number of art galleries in this district will baffle you. So start with the most notable Bradford Stewart Art Gallery.  Bradford Stewart is one of the highly acclaimed contemporary artists in Washington, and most of his works are inspired by jazz and ethnic music. If you have an inkling for painting, then this gallery is going to take your senses for a joyride because every single one of Bradford's paintings showcases a unique play of light and an extraordinary layering of materials.
Address: 5872 Smiley Dr, Culver City, California 90232 | Contact Number: 310-922-1747 | Website: https://www.bradfordstewart.com/
Industry Cafe & Jazz
Well, nothing can be more magical than a heart-warming dinner with your loved in Industry Café & Jazz in Culver City in California. This modest little eating joint in Culver City not only stirs up your taste buds with Eritrean and Ethiopian cuisine but also soothes the soul with some fantastic jazz music. Please note that Mondays are closed. So, before you head out for that yummy Salmon Tibsi with Injera, book your table, as this place is very popular with the tourists.  This café stands out in the entire Washington Boulevard owing to some of its outstanding graffiti on the walls. You can recognize the café from a distance simply because of the vibrant walls.  
Address: 6039 Washington Boulevard, Culver City, California 90232 | Contact Number: 310-202-6633 | Website: https://industrycafela.com/
Museum of Jurassic Technology
The Museum of Jurassic Technology in Culver City is one of the most amazing platforms to experience amazing facets of the living and the non-living world. The collections in the museum are divided into amazing categories such as the economic hoard, social prestige, expression of group loyalty, and collections as a means of emotional experience.  The museum aims to awaken its visitors to different topics of knowledge and information. Here you will encounter metaphysical, scientific, and unusual exhibition displays that will baffle you. So, make sure you visit this museum with ample time to step into an entire curious world. Please note that this museum hosts a plethora of lectures, events, and musical performances. Do check their events calendar just in case you are planning a visit to this enchanting museum. 
Address: 9341 Venice Boulevard, Culver City, California 90232 | Contact Number: 310-836-6131 | Website: https://mjt.org
Stone View Nature Center 
Nature always ushers in a sense of relief. After all that studio and gallery explorations, you must seek refuge in what the nature has to offer in Culver City.  Located in the Blair Hills, this Stone View Natural Park offers a nature trail connecting Playa Del Rey and Baldwin Hills. Bifurcated into garden spaces, community kitchen, wellness centers, this five-acre park offers an opportunity to rejuvenate and enjoy special moments with the loved ones amidst nature. With an amazing array of tailored activities, there is something for every age group. Right from Body Balance program to meditation, there is so much to explore in this nature center. Once you step in with your loved ones, you will find that space for calm and heart to heart connect. 
Address: 5950 Stoneview Dr, Culver City, California 90232 | Contact Number: 310-202-3001 | Website: https://parks.lacounty.gov/stoneview-nature-center/
Hatchet Hall 
Hatchet Hall is one of the cult restaurants located in West Washington Boulevard in the Culver City with emphasis on traditional American cooking techniques in the likes of wood fire cooking. The food that is served is truly comforting and high on freshness. The menu is seasonal, and the emphasis is to create an environment where everyone sits together and eats.  To wash all that delicious and gorgeous food, you will find a fantastic array of spirits in the Old Man Bar, an extension of the restaurant itself. One very significant attraction of this restaurant is the way it has been designed to create an open diving space and an intimate drinking space. A visit to Hatchet Hall will offer you a very different experience, more towards rustic and much different from the perceived glitz and glamour associated with Culver City. 
Address: 12517 W. Washington Boulevard, Culver City, California 90066 | Contact Number: 310-391-4222 | Website: http://www.hatchethallla.com/