Capri is a tiny isle in southern Italy located off the Naples coast. If you have ever imagined how heaven on earth feels or looks like, a trip to Capri is a must! With stunning scenic backdrops, fabulous restaurants and plenty of designer boutiques, Capri can amaze you in many more ways than you can imagine. Here are the 15 reasons why a trip to Capri, Italy, should be on every traveler's bucket list.
Piazza Umberto I
Famously called as Chiazza in the Caprese dialect and known popularly as the Piazzetta, this public square in Capri is an exhilarating spot. The towering clock tower is the prime attraction here which ticks throughout the day and chimes every 15 minutes. You can also head to the cafes surrounding this spot to enjoy a cup of freshly brewed coffee.
Boat Tours around the Capri Island
Capri is undoubtedly a paradise for beach lovers. However, during the sunny days of summer, the beaches can get pretty crowded. If you want to escape the hustle-bustle of the crowd, hop on a boat and explore the emerald green water which surrounds this island. You can also hire a skipper and explore the grottos and coves. If you have very little time, you can even opt for the grander crafts through which you can enjoy an hour-long ride around the Capri island.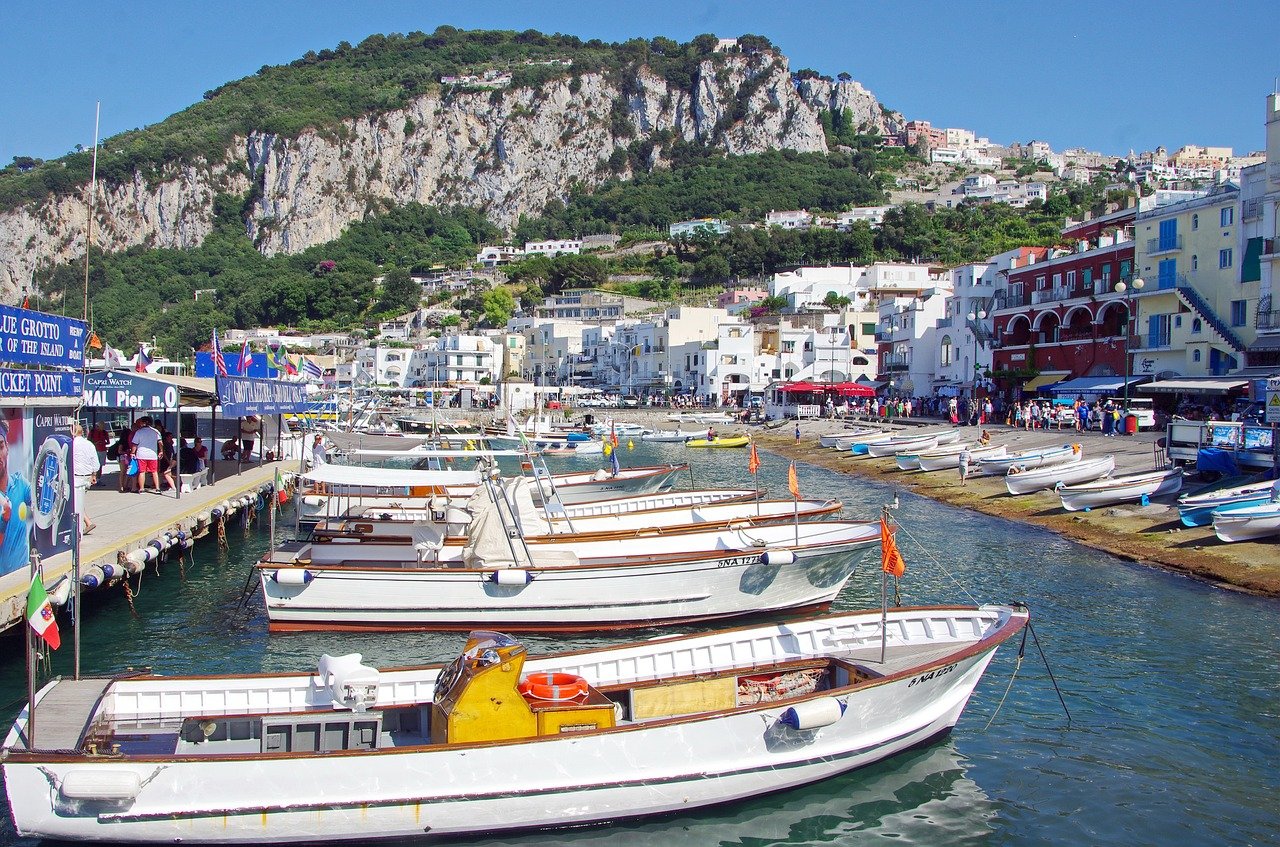 Private Beach Clubs
The beaches in Capri may not be as you would have imagined. Tourists and locals flock the glorious beaches. If you want to enjoy some private time, head to any of the private beach clubs on the island. You can rent a private space at these beach clubs to lounge and relax. These beach clubs also have facilities for changing and are usually equipped with a restaurant as well. When in Marina Grande, ride towards Bagni Tiberio through a boat where you can swim and explore the Roman ruins.
Experience the Blue Grotto
Blue Grotto has been a popular place in Capri since ancient times when Tiberius, a Roman emperor, commissioned marvelous statues to decorate the whole area. The electric blue colored sparkly water at Blue Grotto is truly a visual treat. This spark is a result of the sun rays bouncing off of the cave walls. Hop on a rowboat and sail through the amazing caves for a memorable experience.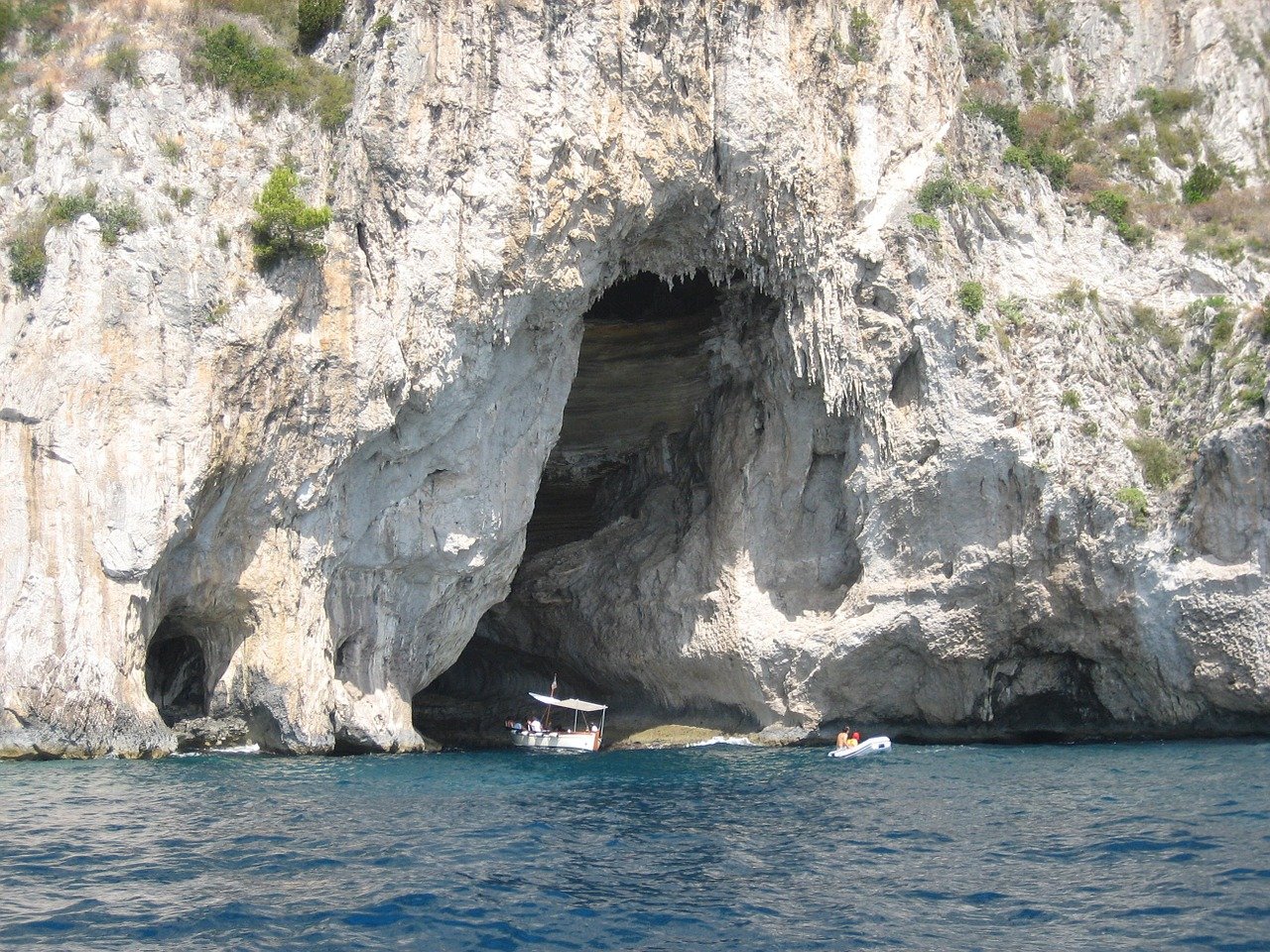 See the Faraglioni
On your way to Capri, the first thing you would notice is the massive rock structure made of different types of limestones. These rock formations are so enormous that you can see them from even the coastal towns of Amalfi. The scenic view via the Augustus Garden and Tragara is genuinely breathtaking. You can opt for a private boat tour to sail through or you can even get a chance to swim alongside by heading to Da Luigi beach club.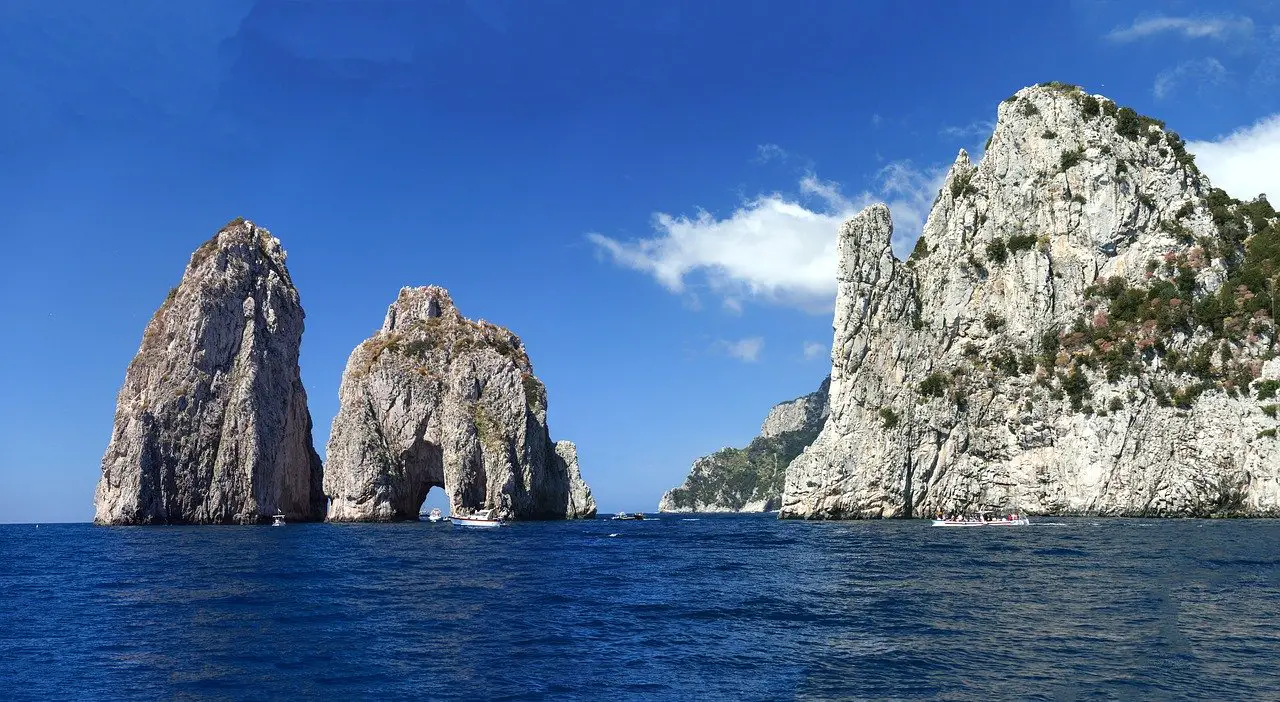 Anacapri Town
Every traveler is aware of the main Capri town that houses popular tourist sites. What many people do not know is that this island comprises of a second town, Anacapri, which is just a short drive away from Capri town. This town majorly accommodates the residents of the island and is worth a visit. You can even chairlift to Monte Solaro and see the dramatic views of the surrounding landscape.
Try the Caprese Salad
The cheesy mozzarella and ripe red tomatoes are blended wonderfully and served with an aromatic seasoning of basil leaves and olive oil drizzle, in this salad. Made of these three main ingredients and loved by every tourist as well as the locals, Caprese Salad is a local delicacy which is a must-try dish for every gastronome. If you are short on time, try out the Panino Caprese at any of the small grocery shops in the town.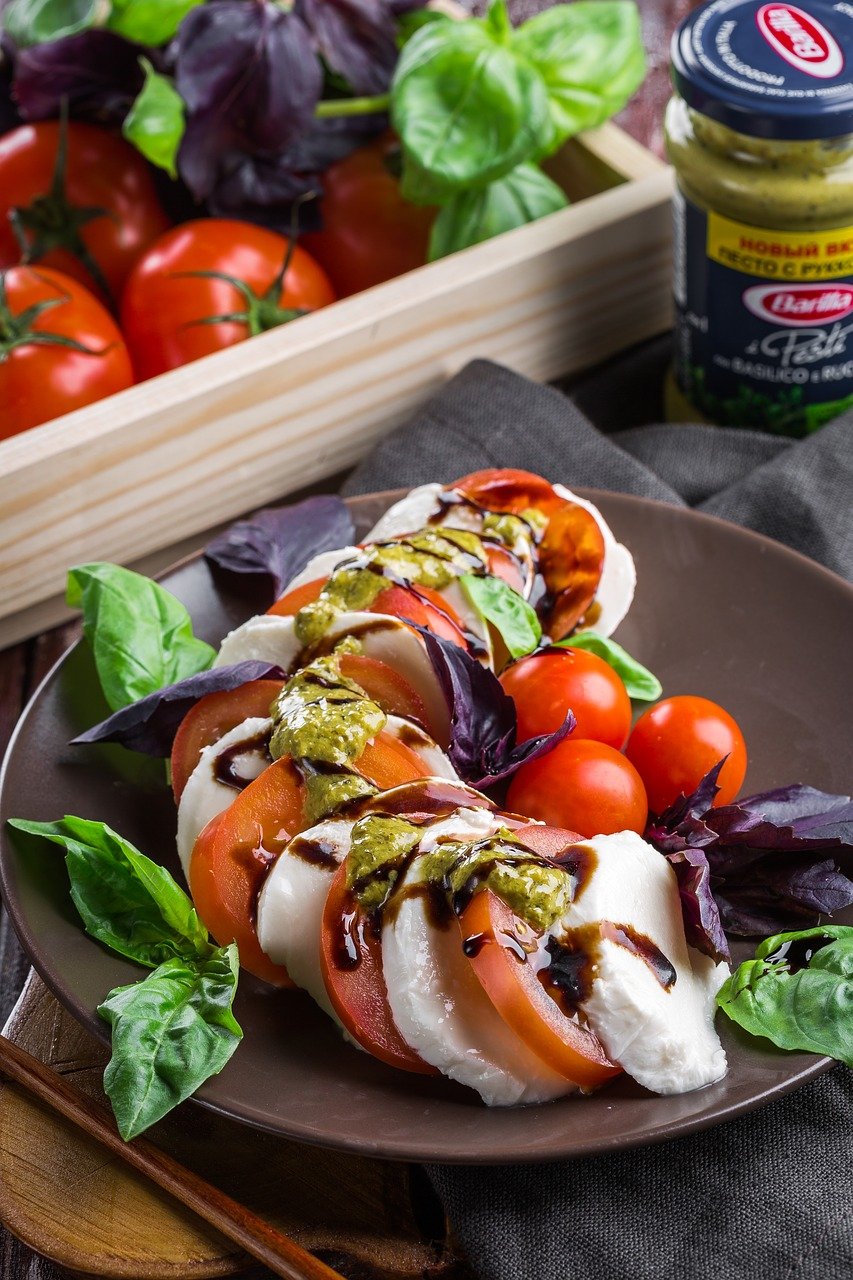 Pizza at Da Gemma 
If you love gorging on delicious pizzas, then you must not miss out on visiting Da Gemma restaurant in Amalfi Coast. Naples, which is the birthplace of pizza, is just about an hour away from Capri and the gastronomical wonders have traveled to this small island as well. Curated with the locally sourced ingredients by trained pizzaiolos, you must try the sumptuous wood-fired pizza here.
Via Cristoforo Colombo, 80076 Capri NA, Italy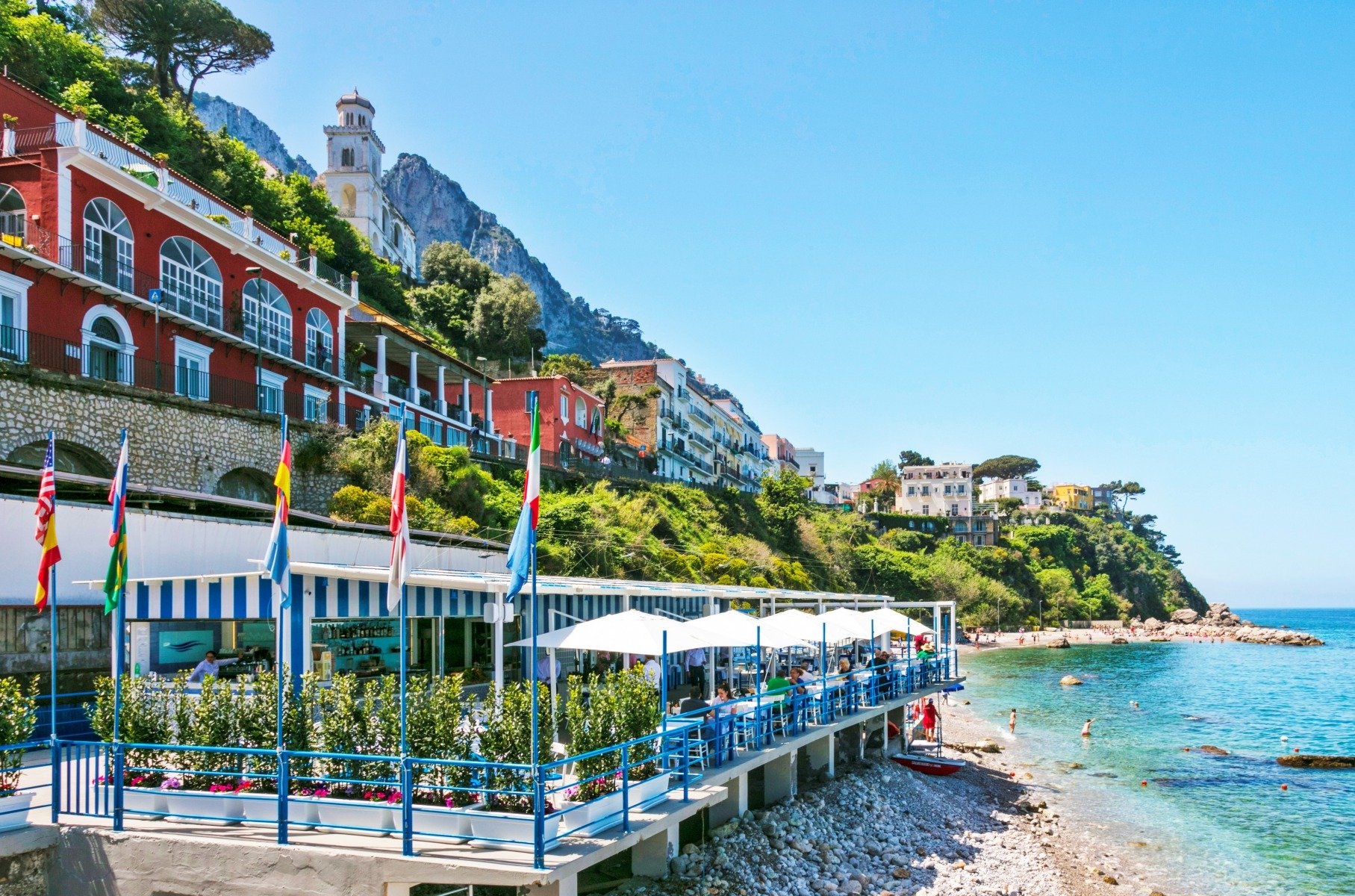 Savor Chocolate Cake
Another local dish that is popular on the island is the flourless chocolate cake which is dense with all the right flavors. Dark chocolate, roasted almonds, eggs, and sugar are beautifully blended and cooked to perfection. The result is a rich-flavored cake that is surprisingly gluten-free.
Catch the Stars
Are you fascinated by the Hollywood stars? If yes, then Capri is a place where you will get a chance to spot several Hollywood celebrities. As the summer season sets in, you can trace several expensive yachts at Marina Piccola with famous faces of Hollywood like Elizabeth Taylor, Jacqueline Onassis, Sophia Lauren, and many others.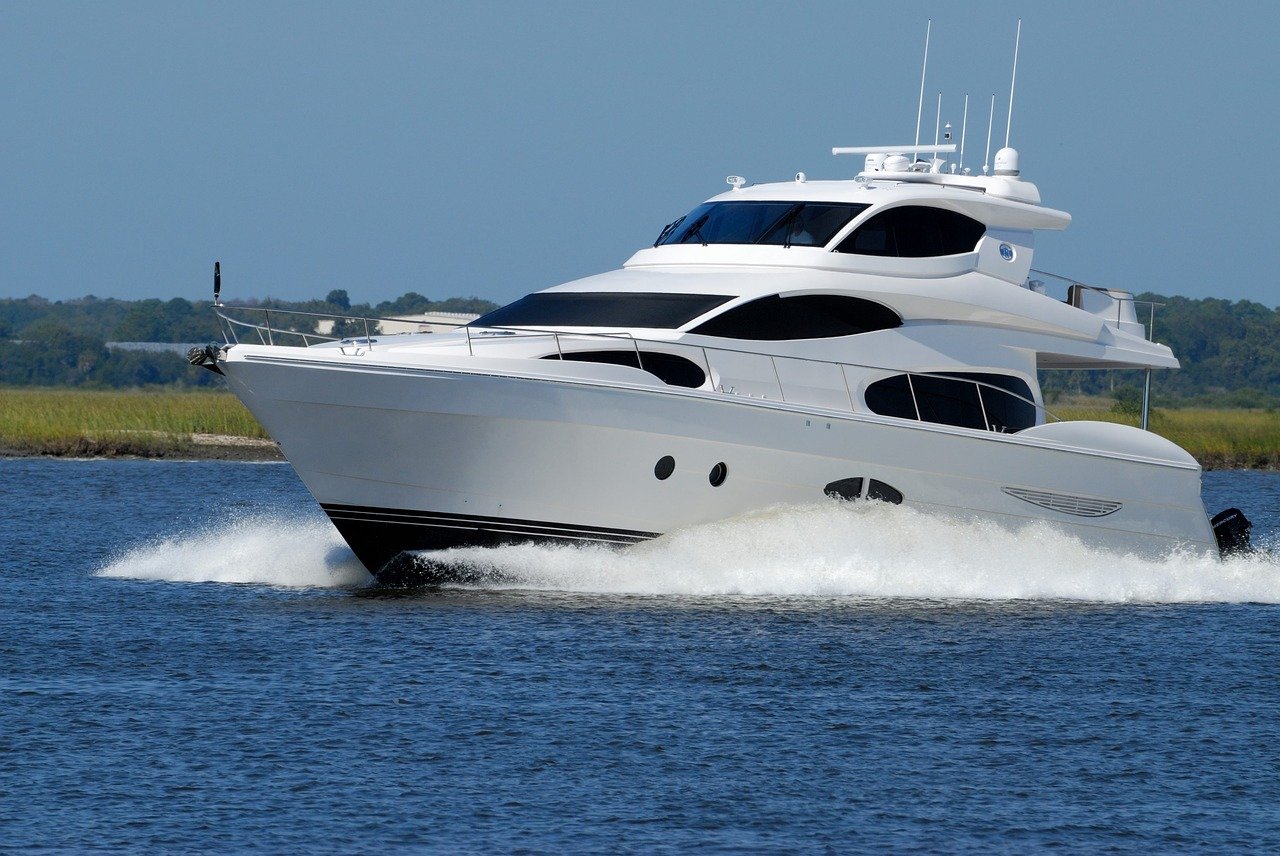 Hiking Trails and Walking Paths
Being a nature's paradise, plenty of hiking and walking paths adorn Capri. The beautiful miles consisting of a series of steps and a wooden paved trail at the Pizzolungo that goes through the Grotto and past the Casa Malaparte will lead you the splendid view of Faraglioni. You can also climb the 921 Phoenician steps which link Marina Grande and Anacapri.
Enjoy the Nightlife
Unlike the other towns in Italy, Capri's nightlife is quite active and vibrant. It is perfectly regular to have dinner after 10:00 PM and go clubbing after midnight in Capri. Get some good rest during the day and head to the famous nightclubs of this town to experience Capri just like the locals.
Visit Monte Solaro
Located at the highest point of Capri, Monte Solaro features a brilliant view of the town alongside the sea. This peak is one of the things which you will notice as soon as you set foot in this town. You can reach the straightforward climb to the summit through a short hike. The local flora blooming along the hiking trail is truly a visual treat.
80071 Anacapri, Metropolitan City of Naples, Italy
Try the Gelato at Buonocore Gelateria
Italy is known for the flavorsome gelato ice creams. Being one of the most iconic spots in Italy, Capri houses a legendary gelateria called Buonocore Gelataria. Your trip to Capri, Italy wouldn't be complete without trying out the different flavors of gelato ice cream from here. The Crema and Strawberry Gelato ice cream served here are the most recommended flavors to try.
Via Vittorio Emanuele, 35, 80073 Capri NA, Italy | +39 081 837 7826
Shopping on Via Camerelle
Feed the shopaholic inside you by indulging in a shopping therapy in Via Camerelle. You can choose from plenty of fashion accessories and clothing options featured by several designer boutiques here. Make sure you visit Amedeo Canfora to get your pair of wonderfully designed sandals customized as per your specifications.
Capri is a place that never ceases to amaze the visitors. With so many things to do and places to see in Capri, Italy, it is a must-visit for every travel enthusiast. So, pack your bags and head to this marvelous location with your friends or family to have the best holiday experience.