Buenos Aires in Argentina is fondly known as the land of steak and is known for a heavy European influence. Diners in the Argentinian restaurants are not limited to potatoes, pizza, pasta, and Parilla options, but offer extremely fresh and lip smacking dishes that always leave you wanting for more. The more modern generation cooks of Argentina have taken it upon themselves to redefine the dining scenario in the city. 
The best part is that the restaurants are increasingly focusing on sourcing local Argentinian ingredients for food preparations. Deeply inspired by Spanish and Italian cuisines, this cuisine remains original with its South American touch. The people of Buenos Aires, Argentina, love going out and having their steak and wine. Dinner is usually consumed late evening, between 9 p.m. and 11 p.m., and meat is a must for a satisfying meal. Below is a list of the 12 best Argentinian restaurants in the city.
Hierro Parrilla
Hierro Parrilla is an Argentinian steakhouse, famous for its mojito and steak sandwiches. The people of Buenos Aires love frequenting this place due to their excellent customer service, in addition to the fantastic food. 
One of the most popular dishes here is the Choripan, with the delicious meat and the spicy salsa. This is a must-visit place in your itinerary in the city of Buenos Aires!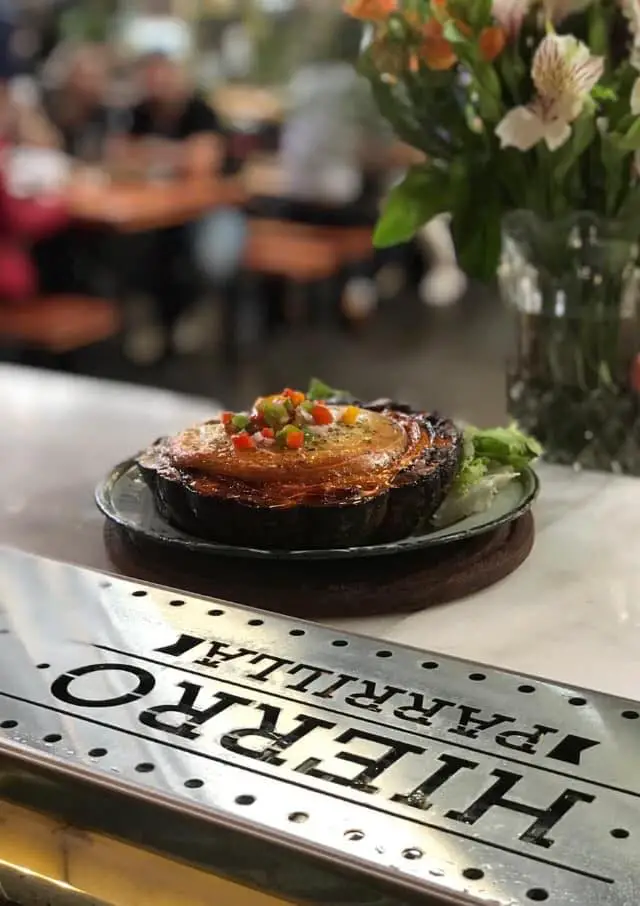 Address: Bolívar 970, C1066AAT, C1066AAT Buenos Aires, Argentina | Contact Number: +54 11 4198-8308
Fogon Asado
Fogon Asado is a classic restaurant in Palermo, presenting traditional dishes with a twist. The place is famous for its wine selection and cocktails. Most of the cooking is done over charcoal, imparting a smoky flavor to your steak and other meat.
Fogon Asado provides an eight-course meal and has a seating capacity of approximately thirty people. The food is cooked in front of your eyes and provides for a delightful experience. The Parilla here is one of the highly recommended dishes. Most of their staff speaks English, and the restaurant is tourist-friendly. It is deemed as one of the best Argentinian restaurants for an authentic experience.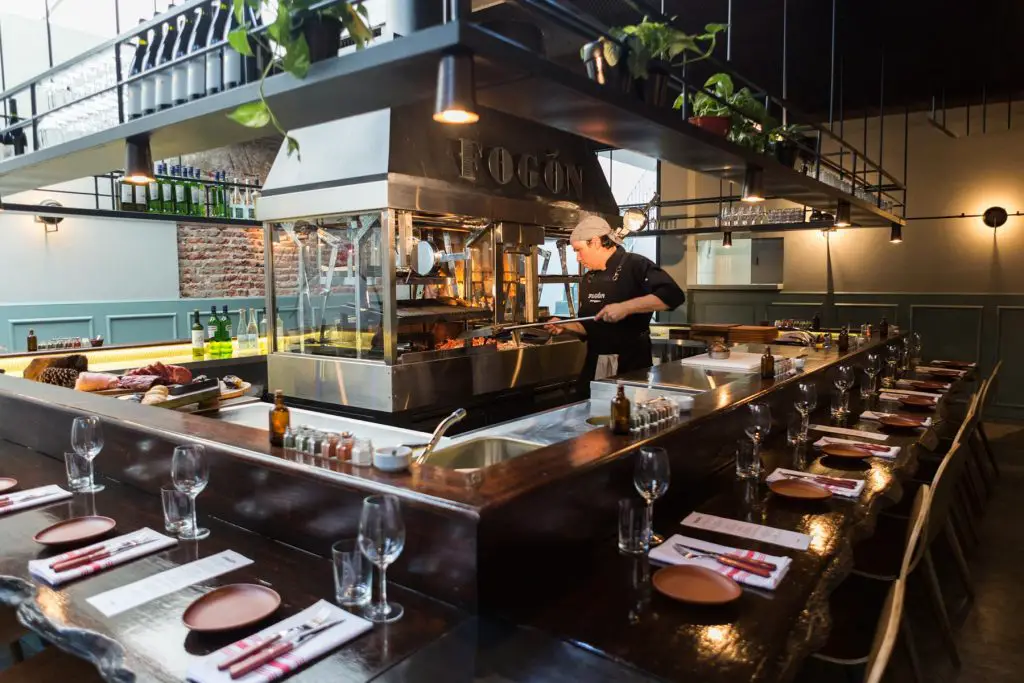 Address: Uriarte 1423, 1414 Buenos Aires, Argentina | Contact Number: +54 11 2142-2936 | Website:  fogonasado.com
Parrilla Voro Carnes
Parrilla Voro Carnes is famous for its Argentinian meat, which pairs well with its exceptional wine selections- red, white, and pink. Located on the corner of Cabrera street, this restaurant is a charming place with beautiful interiors, that is decorated with modern looks and is rustic at the same time. 
The food contains a smoky flavor due to its charcoal preparations. The specialty of this place is that the owners serve the food themselves and engage in excellent friendly conversations with the customers. Some of the famous dishes are the Provencal fries, arugula salad, the eye of the steak, Voro provoleta, etc. 
Parilla Voro Carnes remains closed on Mondays and Tuesdays.
Address: José A. Cabrera 5291, C1414 Buenos Aires, Argentina | Contact Number: +54 11 4831-0466
Santos Manjares
Santos Manjares is one of the most popular places in Argentina for steak dinners. The steaks come with fresh grilled vegetables. Bife de chorizo and the filet mignon are some of the dishes that the diners recommend. The diners vouch for the customer service of the place. The staff is warm and friendly and treats customers as guests. 
The place also offers some of the best Argentinian wines that pair well with the food that they serve. The ambiance of Santos Manjares is truly scintillating, and you can spend hours here.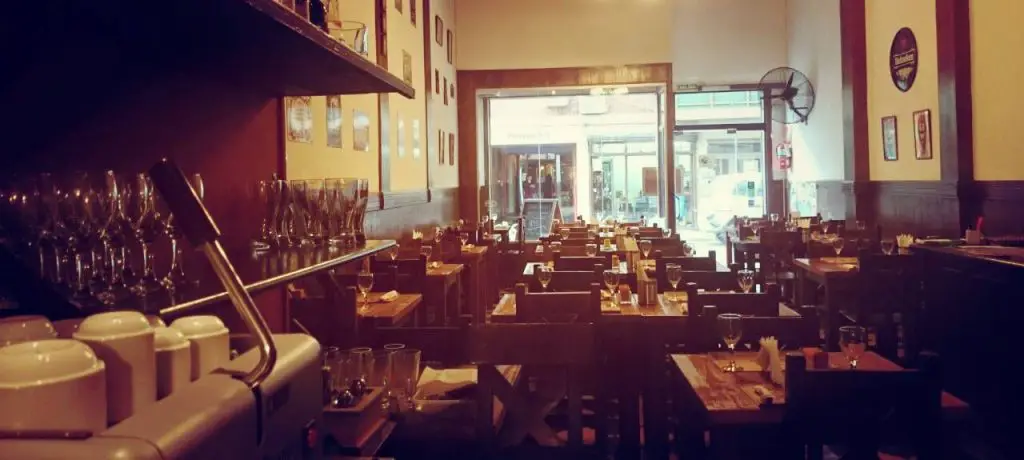 Address: Paraguay 938, C1057AAN Buenos Aires, Argentina | Contact Number: +54 11 4326-1272 | Website: www.santos-manjares.com
Parilla Don Julio
Parilla Don Julio is an upscale Argentinian restaurant that is loved by locals as well as travelers. The entrance comprises of wooden doors and takes you into a place with walls decorated with signed wine bottles. These signatures are tokens of appreciation by the diners who have loved the ambience and food of Parilla Don Julio.
The beef here is one of the tastiest you will find in all of Buenos Aires. Arrive early to avoid waiting and get a table right away as the place tends to get crowded in the evenings. This restaurant is equally famous for its lunch menu.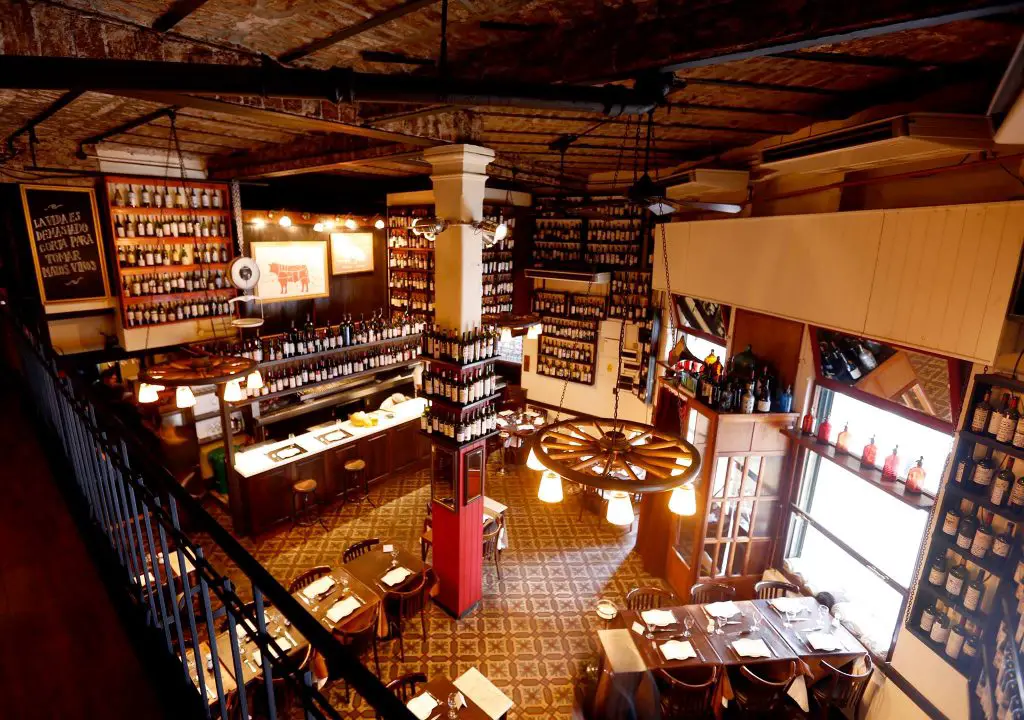 Address: Guatemala 4699, C1425 Buenos Aires, Argentina | Contact Number: +54 11 4832-6058 | Website: https://www.parrilladonjulio.com/
Paladar Buenos Aires
Paladar Buenos Aires is a closed-door Argentinian restaurant that is accessible by reservation only. It is inside the home of Ivana, a sommelier, and Pablo, who is a chef. You need to make a reservation in advance and cannot just walk in.  The concept of closed-door restaurants became popular during the economic downturn. Hosting people at home saved real estate costs for the chefs. 
When at Paladar Buenos Aires, don't forget to try their quince in syrup, along with a topping of goat's cheese ice-cream. 

Address: Camargo 754, C1414AHP C1414AHP, Buenos Aires, Argentina | Contact Number: +54 9 11 5797-7267 | Website: https://www.paladarbuenosaires.com.ar
Roux
While the locals in Buenos Aires, Argentina, prefer heavy meat for a meal, Roux goes in a different direction and is famous for its Mediterranean seafood. It is extremely popular for relaxed lunch afternoons, as well as for laid-back dinners. 
Some of the popular dishes to order are the calamari steak, mussels, locally procured oysters, seafood salad, etc. The presentation is given a lot of emphasis at the restaurant. 
If you are dining in a small group, you can request for the private chef's table. They will take you to the wine cellar, and you will experience one of the greatest meals on your trip.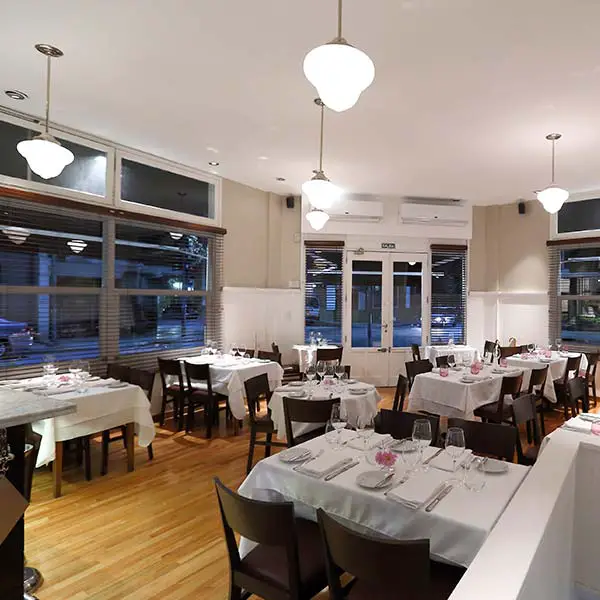 Address: Peña 2300, C1126ABF Buenos Aires, Argentina | Contact Number: +54 11 4805-6794 | Website: http://rouxresto.com/
Astor – Manduque Porteño
A relatively new restaurant on the block, it has gained popularity in a very short time. They provide a different take on traditional food, with various seasonal dishes available. Diners can choose to sample dishes based on different price ranges. They can choose three or five dishes or the entire menu. 
The restaurant provides small plates in contrast to filling dishes in the other restaurants. This gives you a chance to taste more variety. Some of the striking dishes are black pudding tempura, venison with lentils and beets, and chocolate-infused reduction in rib-eye steak.
Address: Cdad. de La Paz 353, C1426 AGE, Buenos Aires, Argentina | Contact Number: +54 11 4307-2691 | Website: www.astorbistro.com
Pizzeria El Cuartito
There are many pizzerias in Buenos Aires as a large percentage of the descendants are Italians. Built around 1934, Pizzeria El Cuartito or 'The Little Room' is one of the most popular pizzerias. 
The place pays tribute to the national football team, La Albiceleste, by implementing their color on their walls. The entire area consists of two dining sections that are massive in size. Traditional Argentinian pizzas are doughy, with light sauce, and dripping with cheese. 
If it becomes too cheesy for you, gulp it down with a pint of beer.
Address: Talcahuano 937, C1013 AAS, Buenos Aires, Argentina | Contact Number: +54 11 4816-1758
Perón Perón Resto Bar
Named after President Juan Perón and the first lady, Eva Duarte, Perón Perón Resto Bar is a politically themed restaurant that serves incredible food.
The locals here come for a patriotic experience. They sing the national anthem while munching on empanadas, grilled river fish, and polenta. The restaurant is also famous for its cocktails. Sip on one of their innovative offerings while gathering around the shrine where they sing the national anthem.
Address: Ángel Justiniano Carranza 2225, C1425 Buenos Aires, Argentina | Contact Number: +54 11 4777-6194
Bar El Federal
Bar El Federal is in the San Telmo market, inside a historic building that has been there since 1864. The restaurant has been a bar, a grocery store, a warehouse, a brothel at different points in time. 
You must head here after shopping from the stalls of the market. The popular dishes here are the salads, pasta, steak, milanesas, and seafood. You must order the Argentinian national beverage, fernet con coca, along with your meal. Do not forget to check out the stained glass and the vintage cash register on your way in. The beautiful and rustic restaurant is an ideal location as a set for filming and is frequently used in movies.
Address: Carlos Calvo 599, AAK, Buenos Aires, Argentina 1102 | Contact Number:  +54 11 4361-7328 | Website: https://www.barelfederal.com.ar/
Pizzeria Guerrin
As mentioned earlier, Argentina has abundant pizzerias. Guerrin is considered a source of pride for the nationals as one of the authentic Argentinian pizza places. The thick crust is unmatched by any other restaurant in town. The typical pizza is almost without any sauce with cheese oozing out of it. 
The most popular flavors are Fugazzeta, consisting of a thin layer of ham and lots of cheese and onions and Napolitana, consisting of chopped garlic, fresh tomatoes, and mozzarella cheese. The chickpea cake, Fainá, is a delicacy here, and you can request the staff to place it on top of every pizza slice.   
Address: Av. Corrientes 1368, C1043 Buenos Aires, Argentina | Contact Number:  +54 11 4371-8141 | Website: https://www.guerrin.com.ar/