The very word 'Cabo San Lucas' conjures up a dreamlike portrait of sparkling sapphire waters, white sands, flying kites, and the famous stone arch at Land's End. Once you set your foot on this land, you will find it to be nothing short of being the paradise of earth. Located in the southern tip of the Baja peninsula of the state of Baja California Sur, Cabo San Lucas is crowned as one of the most popular tourist destinations of Mexico.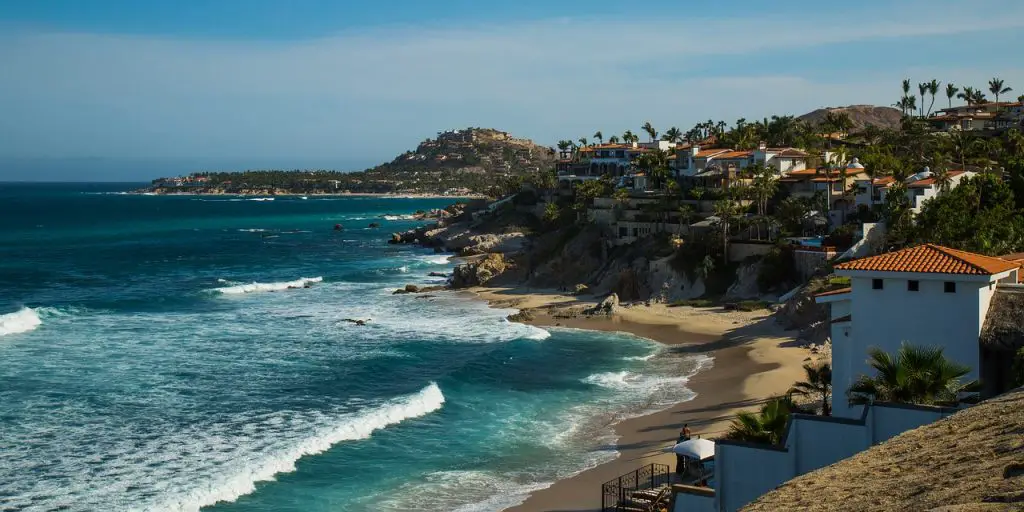 Twining with this city is its charming neighbor, San Jose del Cabo. Together known as Los Cobos, these cities represent a pivotal part of Mexico's gold coast. Pristine beaches, exotic resorts, and innumerable water-based activities draw tourists from far across the globe to this tiny beach city. Interestingly, these cities have a great deal of multi-cultural influence, owing to its history of pirate attacks.  Every aspect of life on Cabo San Lucas, also known as Cabo, is touched by a sense of calm combined with splendor of gushing waves. 
Apart from soaking up the sun and wallowing in the crystal-clear water, you have plenty of things to see and do in this once a sleepy fishing village. There is something for everyone. 
Here is a list of 20 things that you must plan to see and do if your next vacation destination is Cabo. 
Visit El Arco de Cabo San Lucas and Land's End
Your vacation in Mexico is incomplete without a visit to this nature's masterpiece. Popularly known as El Arco, these sandstone rock structures forming an arch mark the meeting ground of the calm Sea of Cortez and the ever-turbulent waters of the Pacific Ocean. Carved naturally by the wind, this structure stands as a landmark signifying the end of the southern Baja Peninsula. Grand and picturesque, this structure, also known as Three Friars, is one of the most happening destinations of Cabo San Lucas. You can visit this Land's End via the water route only. These rocky structures happen to be the natural landmarks of Mexico.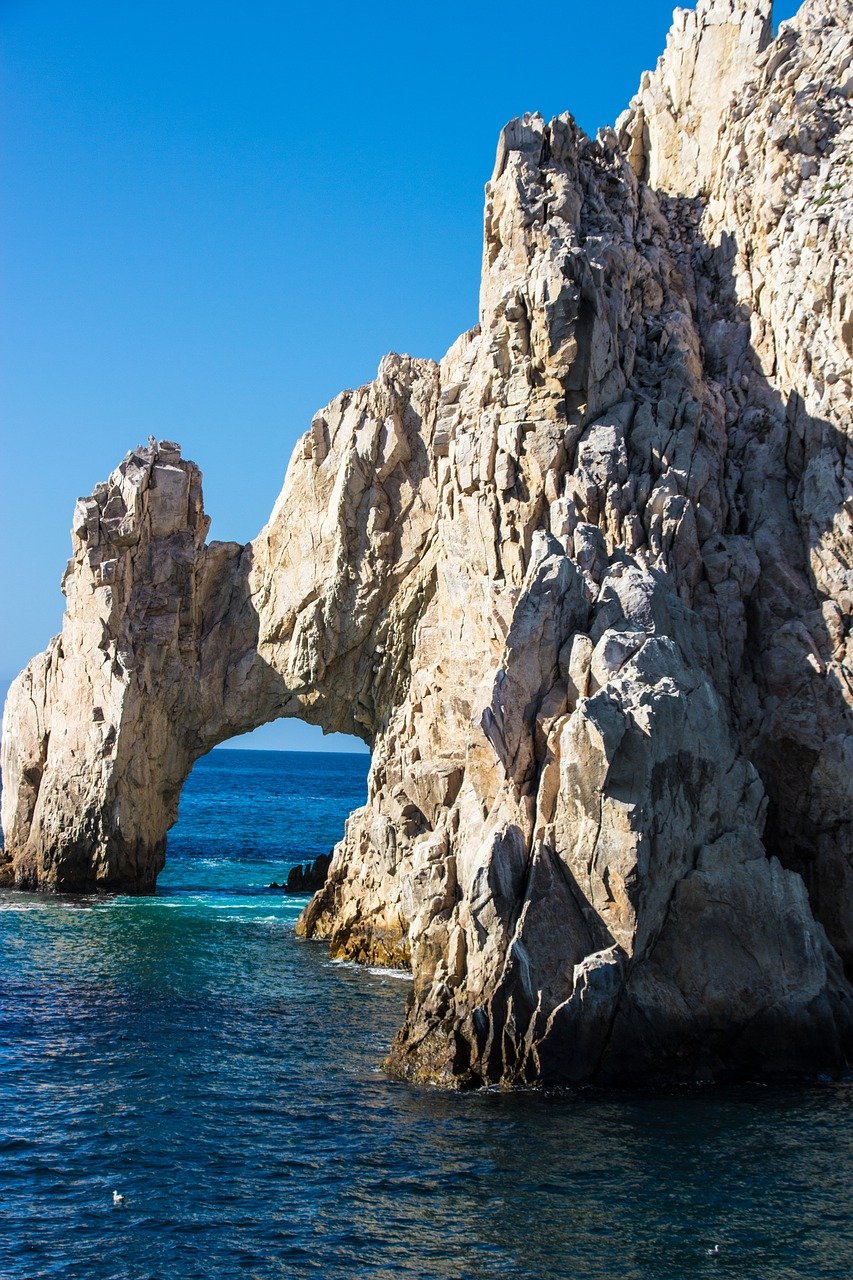 The chances are high that on your way to the iconic structure, you may come across sea lions basking in the sun. You can either hire a water taxi or a glass-bottom boat for your entire group of family and friends. The glass-bottom boat gives you a spectacular view of the abundant marine life. Do not forget to carry your camera as this is one of the terrific opportunities to encounter an organic architecture by nature, created over millennia.
Explore San José Del Cabo
Being a part of the Los Cabos, this quaint beach city draws a different kind of crowd. This city has quite a contrasting character compared to its Baja twin, the Cabo San Lucas. San Jose del Cabo borders more on sobriety with beautiful art galleries, high-end restaurants, and idyllic churches. You can explore the San Jose del Cabo Art Walk, which is a seven-month-long event where local artists display their creations. This usually happens between the months of June and November every year. Typically, every Thursday evening during this time, the streets turn into a decadent passage for art and colorful local culture. 
San José del Cabo from Mexico Channel on Vimeo.
This city has so much to offer. You can indulge in a culture walk wherein you can visit the beautiful catholic churches that breathe out an old-world charm to this city. Various antique shops adorn the city, and you can leisurely explore them. Vibrant colors and patterns are a visual treat to the eye. If you love jewelry, then there are several stores that sell Mexican fire opals. You can drop into Jewelry Factory, which has some of the best gemstone collections and offers quality customization. 
Since it's a beach city, it does offer scope for water-based activities, but there is more to it. Here, the waters are calmer and safer to swim. Do not forget to check out one such beach, Playa Palmilla. It is a perfect family beach with no picky vendors to bother. Miles and miles of white sand and the clear blue sea truly make it a piece of heaven on earth for you to endlessly languor. 
Go on a day's trip to Lover's Beach & Divorce Beach
Well, if you have a water bug, then Cabo San Lucas is just the apt destination for you to unwind with your friends and family. The very mention of Lover's beach and Divorce beach rings in some sort of magical romance woven by the emerald green and blue waters. There are plenty of water taxi services or panga (local name) that conduct day tours to these two beaches. 
The Lover's beach, also known as Playa del Amor, is only accessible by boat. Located on the bayside of the Land's End and facing the Sea of Cortez, this beach vouches for its calm waters where you can enjoy snorkeling and swimming. By contrast, the Divorce beach is in parallel to the other beach facing the Pacific. Extremely turbulent waters coupled with rip currents make this one entirely inaccessible for swimming. The fun part is that in case of low tide, you can walk on a narrow stretch of beach and reach the divorce beach if you already are on the Lover's beach. If you love clicking pictures, then this could be your opportunity to get that one scintillating shot of your lifetime. But if you take a glass boat tour to these two, the chances are high that you would be able to witness the abundant marine life. 
Snorkel at Chileno Beach
Talking of marine life, Mexico boasts of a coastline teeming with diverse marine flora and fauna. Snorkelling, therefore, is one of the most popular water-based activities for all people above the age of 10 in Cabo San Lucas. The warm water of Chileno Bay is home to an exquisite variety of tropical fish, turtles, and manta rays.  There are plenty of vendors who provide boat tours along with snorkeling opportunities. Typically, the snorkeling tours take up almost five hours, and therefore, you must make sure that you don't rush through things. 
You can avail a snorkelling tour service from the Santa Maria beach. These tour packages mostly include equipment, bottled water, soft drinks, lunch, and, of course, a guided tour of the reef. There are group packages and private snorkeling packages as well. Amid all the planning, do not forget to arrange for a waterproof camera. 
Book a Whale Watching Tour
Planning a Christmas vacation for the entire family? If yes, then plan for Cabo San Lucas and earn the lifetime experience of encountering the largest mammal on earth, the whale. It is during winter, sometime around Christmas, that the pack of Humpback whales migrates to the warm waters of Baja California. In Mexico, this is one of the most popular attractions that draws most tourists.  Whale watching is a rare opportunity that you hardly get everywhere. 
In Cabo Sans Lucas, you can book a whale watching tour through Whale Watch Cabo and witness these gigantic water mammals in all their glory. Whale Watch Cabo is one of the best whale-watching services available in the entire Cabo. Once you book a guided whale watching tour, the chances are high that you hit the right spot in the ocean where the Humpbacks frolic and socialize with their kind. Apart from the whales, on your way, you will meet bottlenose dolphins, Orcas, sea lions, and turtles. If you get a tad bit lucky, you will also encounter sharks. This whale watching season lasts till mid-April. Most of the sightings happen in the Magdalena Bay. 
Cabo San Lucas Golf Courses
If you are done with exploring the marine biodiversity and want to indulge in some land-based activity, then Cabo has some of the world's best golf courses to offer. Isn't it so amazing that a beach destination has so much to offer other than just the sea and the nightlife?  Even though there are plenty of golf courses in this part of Mexico, but during peak season, it would be difficult for you to find a golf course according to your preferred time slot. All the golf courses offer a breathtaking view of the horizon during the sunset. 
Some of the top five golf courses that you must explore are:
Palmilla Golf Club- Listed as one of the signature golf courses in entire Mexico, Palmilla Golf Club was designed by the famous Jack Nicklaus. The uniqueness of this golf course lies in the fact that you can get a spectacular view of the Sea of Cortez from all the 27 holes. 
Club Campestre San Jose- This is the first golf course in Mexico to use Paspalum grass that has higher resistance to moisture. If you are a pro, then you will realize that the uneven green surface with innumerable bunkers increases the challenge level in the game.
Dunes Course at Diamante- This golf course has been ranked 36th in the world by the Golf Magazine in 2017. With an exquisite view of the Pacific Ocean coupled with beautiful sand dunes, this is one of the major attractions in Cabo. 
Quivira Golf Club- Golf courses in Cabo be like this. Located at the tail of the Baja Peninsula, the Quivira Golf Club boasts of a unique combination of granite sea cliffs, sand dunes, and the lush green surface. Along with the view, you can have mouth-watering snacks at the comfort counters.
Cabo del Sol Desert Course- This golf course in Cabo San Lucas is also listed amongst the spectacular golf courses in Mexico. Flanked by the ocean on one side and the desert on the other, playing in this golf course will be an experience to remember.
Visit Iglesia de San Lucas and Town Square
Iglesia de San Lucas is a church dedicated to Saint Luke and is one of the pivotal tourist attractions of Cabo. Built around 1730, this Catholic Church hasn't changed much in terms of the customs and traditions observed. Take a break from the beaches and take a stroll around the lanes of the church to hear the mass happening on Saturdays and Sundays. This church is counted amongst the historical buildings in the city. Attending a mass here will give you a fair idea of the Spanish influence over the city. This Spanish influence on the city has its roots in the Manilla Galleon Trade, wherein the rock formations of the Land's End proved as a critical navigation point. 
This church is the landmark structure of the central area, also known as the town square or Plaza Amelia. This town square is lined with shops that you can leisurely browse and pick up souvenirs for your loved ones from. If you find out a little from the locals, you will come across Museo Cabo San Lucas.  This museum has preserved shreds of evidence of the history of the Spanish Colonization of the Pericues tribe and flora and fauna of the entire Baja Peninsula. 
Parasailing, Jet-skiing or Kayaking at Playa Medano 
Medano beach, also known as Playa Medano, is one of the key beaches of the Cabo and offers the best options in terms of water-based activities in Mexico. Just at a walkable distance from the downtown, this beach is teeming with activities. With waters staying calm most of the time, you will always find colorful sails fluttering in the wind and kayak paddles steadily rising and dipping from across a distance. 
You can choose between parasailing, jet skiing, or wave running and kayaking. There are plenty of different water sports vendors that give individual and group packages. When it comes to kayaking, you can kayak up to the tip of the Baja Peninsula crossing the Pelican's rock and the Lover's Beach. So do your best to bring down the prices a little, and then there is nothing to stop you from riding those waves.  
Experience Snorkelling and Flyboarding at Santa Maria Beach 
Cabo San Lucas is all about sun, sea and the sand. Therefore, most of the tourist attractions revolve around the Pacific Ocean. This horseshoe-shaped beach is one of the most beautiful coastline destinations that you will come across in Mexico. Also known as Bahia Santa Maria, this beach is a protected marine sanctuary. The best way to experience the colorful tropical fish is to snorkel in the clear waters. You can also opt for scuba diving expeditions with tours initiating from Cabo harbor. Keep in mind that you must bring your snorkeling equipment and some refreshments along with you. 
If your adrenalin pumps in for more adventure, then this place has another fascinating thing to offer- Flyboarding. This is one of the most upcoming water sports on the coastline of Mexico. You can strike a deal with Cabo Adventure Fly Boards and ride the surf on powerful Honda Outboards.
The most amazing part is that the waters are so clear that you might as well be able to spot fish from a distance. Well, if you are tired of activities, just carry your favorite snack and just relax! The azure waters and the comforting breeze are enough to keep you entertained.
Book a Glass-Bottom Boat Ride to Land's End 
Taking a glass-bottom boat ride on the Pacific Ocean is one of the best things to do when you just want to explore the ocean's bounty without undertaking any adventure in Cabo San Lucas. Hop on a glass boat and encounter panoramic views of the Land's End, Pelican's Beach, and the Lover's beach. The usual time to cover the route takes 45 minutes. While on your way, you will be able to spot colorful fish and whales, if you have all the luck. 
While planning for the boat tour, do not forget to carry a change of clothes, cash, water, and refreshments. 
Enjoy the Wirikuta Show
While nature dominates tourism anywhere in the world, you cannot just ignore the cultural aspect of a place. Mexico is extremely colorful in terms of its music and dance, so why leave out on that aspect while you are in Cabo San Lucas. This is a cultural event staged in the exotic Wirikuta Botanical garden that is home to some 1500 odd species of desert flora. The twelve-acre cactus park has been designed to signify the importance of this plant in the desert community across Mexico. 
This garden is quite appealing as it resembles the sacred patterns related to the Huichol tribe of Mexico. This garden has so much to offer in terms of tourism. Please note that this garden hosts a cultural event replete with live dance performances and replication of rituals by the local artists. Scintillating and spiritually stimulating, this show transports you to the world of the native tribes who lived their lives being one with nature. 
Shop at Flea Market in Marina
The Flea Market in Marina is quite a popular place for tourists landing in Cabo San Lucas. Vibrant and teeming with eye-catching souvenirs and artifacts, this flea market is a single-stop destination for your retail cravings. Most of the stuff sold here resonates with the spirit of the place, and there is scope for negotiation. So, go all out and pick bright things for your friends and family. 
Once you are done, do hop onto the adjacent cafeterias for a quick bite. The best way to enjoy Cabo is through shopping and experimenting with its local cuisine. 
Meet the Dolphins
Interacting and swimming with highly intelligent water mammals is an experience by itself. So, if you are planning to visit Cabo San Lucas with your entire family, then this is an activity where the kids will have a fantastic time. The stretch between Cabo and San Jose del Cabo, known as the corridor, hosts the legendary Dolphin Discovery Los Cabos.  
This is a dolphin park where you can frolic with playful and gentle dolphins. There are various packages for all age groups, and so once you are in Cabo, the best tourist destination in Mexico, there is no time to waste. 
Cliff Jump off Pelican Rock at Pelican Beach
If all the water sports of the world were not enough in Cabo, then jumping off the Pelican Rock might be just the thing you would want to try. Pelican Rock is one of the popular tourist destinations in Cabo San Lucas en-route to El Arco and twin beaches, namely the Lover's beach and the Divorce beach. If you book any water taxi or a glass boat tour, you inevitably pass through the Pelican's Rock. Home to the pelicans throughout the year in Cabo, this steep cliff is a favorite diving spot for adventure-loving people. 
This is also a preferred spot for snorkeling. However, it is crucial to know about the tidal conditions during the time of your trip. Cruising boats create a lot of water ripples near the Pelican Rock, so be sure about the jump. Finally, do not forget to pack in your Go Pro. 
Visit Cabo Pulmo National Marine Park
Sixty miles from Cabo San Lucas lay the beautiful Cabo Pulmo National Marine Park, where you can garner the experience of your lifetime. This is the only marine site with a vibrant and flourishing coral reef in the entire Baja California. One of the most promising tourist destinations in Mexico, this reef is one of the oldest with an estimated age of twenty thousand years. 
The warm temperate water of Cabo Marine park, which is a part of the Sea of Cortez, nurtures innumerable species of marine flora and fauna and is a haven for scuba diving and snorkeling. The water is bustling with life, and you will encounter some exotic species of sharks, whales, and tortoises. The underwater views would bring to life, your childhood memories of Walt Disney's The Mermaid. Please note that there are seventeen identified diving sites, and you might as well consider availing a guided snorkeling tour to reach the right spot. 
Go Zipping in the Wild Canyon
Cabo is not just about beach hopping; there is more to it. The Baja Peninsula is famed for its natural richness. So, once you are in Cabo San Lucas, there is not a single dull moment. Located between Playa El Tule and Sierra de La Laguna mountains is the spectacular canyon that draws people from far across the globe to Mexico. Straight out of Hollywood's Mackenna's Gold, this canyon hosts a plethora of adrenaline spiking activities. 
This place has some of Cabo's wildest adventure options, such as zipping, sling swinger, and bungee jumping. Take a break from diving deep into the ocean, and you will love gliding across the wild canyon in a monster zip line known to consume almost four hours to reach its culmination. There are both single and tandem zip lines depending upon your preference. Well, you have an option of zipping under the moonlight too. Post the zipping adventure; you can relax at Lion's Den restaurant, munching on Buffalo wings and gulping chilled beer.
If you are through with zipping, there are other bone-chilling adventures too. You can also take on the Canyon Bridge, the longest hanging bridge in the world, and the pride of Cabo. Only when you walk across it, do you realize its an engineering marvel. 
Eat world-class seafood 
Cabo San Lucas, one of the favorite travel destinations in Mexico, is a melting pot of cuisines culled from the kitchens of the world. This beach destination has so much to offer in terms of food choices, whether it is vegetarian or non-vegetarian. If you love fish, then you will love Cabo.  It's simple. When the sea flanks you, eat fish. One of the most unusual dishes that you must try is the Mexican chocolate clam, also known as Megapitaria squalid. So, the clam is not dipped in chocolate. Chocolate clam is a variety of clam with brown shells available abundantly in Cabo. These clams are roasted and seasoned with rosemary. Apart from this, you must not miss tasting the shrimp and fish tacos and smoked Marlin. 
In Cabo Sans Lucas, you will be spoilt rotten for food options but do not miss out on Comida de Pobres, the traditional food of Cabo. It's an extraordinary seafood soup compiled with Mexican beans, rice and tortillas. Wash down all your food with the traditional Cabo drink known as Clamato, the mix of clam and tomato juice.
Indulge in Sportfishing 
Sportfishing is one of the most sought-after sporting activities in Cabo San Lucas. The entire Baja Peninsula is flanked by the Sea of Cortez and the Pacific Ocean, and hence fishing is a popular sport. Cabo San Lucas is known to host the world-famous Marlin tournament. If you want to experience the tournament, you need to plan your trip somewhere between January to April. 
The fishing activities are categorized into deep-sea fishing and inshore fishing. The deep-sea fishing refers to fishing for striped Marlins and Pacific Sailfish in the Pacific Ocean. Inshore fishing mostly concerns with the Sea of Cortez. Some of the key sports fishing hotspots are Wahoo Banks, Santa Maria Canyon, Golden Gate Bank, and Finger Bank. There are lots of sportfishing charters in Cabo offering multiple packages to suit your requirement. If you have never caught a fish, then a visit to Cabo San Lucas might just turn out to be one. 
Indulge in an exotic spa treatment  
After all the adventure and frolic, it's time to pamper your body and senses. With so much of tan and muscle ache plaguing you after some serious kayaking and zipping, a luxurious spa treatment is the best possible remedy. Check out the Armonia Spa in Cabo San Lucas with holistic therapies dating back to the ancient Aztec civilization. One such ritualistic treatment is known as Temazcal and is led by the priest or the shaman. A special steam bath is coupled with spiritual cleansing to balance the body, mind, and spirit. This is a tad bit expensive but worth once in a lifetime. 
Another notable spa treatment that you must consider is the Pasaje De Agua Therapy offered exclusively by the Cabo Spa. This treatment employs hot and cold water, along with steam, to release pain and pressure. A luxurious exfoliation with coconut and lime and a relaxing massage follows this. These exotic spa treatments will relax and refresh you to the core, thereby preparing you to go back home energetic and happy. 
Enjoy the nightlife at bars and clubs
Now that you are relaxed and want to have a drink with your family and friends, head out straight to downtown for some rock 'n' roll over tequila. Head out to Pink Kitty, one of the premier nightclubs with an electrifying atmosphere and top-notch service. The music is phenomenal, with international DJs rocking the floor with some amazing foot-tapping numbers. If you are looking at a place with some distinct local identity and charm, then Sancho's Bar is just the place you need to find.  Much gentler in terms of noise, the atmosphere here allows striking a conversation. With scenic views of the Marina Bay, spirits of your choice coupled with mouth-watering snacks, Sancho's Bar will leave you spellbound. 
Your trip to Cabo San Lucas is incomplete without a visit to Cabo Wabo simply because of its signature live music. Well, here you can drink the very famous Waboritas, a friendly and in-house take on the margaritas. This nightclub also specializes in marvelous Mexican food that will leave you craving for more.
Cabo San Lucas is an oyster with so much to be disclosed once you set your foot on it. It has everything for everyone, just in the right proportion. So, if a beach is in your bucket list for the upcoming vacation, just come to Cabo.