Motion pictures are the most potent form of storytelling and extremely powerful in influencing lives. While fiction has its niche audience, non-fiction — with powerfully moving stories inspired from real life — is loved by all. If screen adaptation of real incidents interests you, then try exploring this curated list of the best movies based on true stories:  
The King's Speech (2010) 
Director: Tom Hooper 
Genre: Historical Drama
Cast: Colin Andrew Firth, Bonham Carter, and Geoffrey Roy 

By www.lancashire.gov.uk, CC BY 2.0, Link
This historical drama is deemed as one of the best movies based on true stories and is set in the 1930s. It revolves around King George VI and his unique struggle to overcome his stammer and lead the British Empire in the face of World War II. This gripping tale boasts of a great storyline and superb performances, inviting 12 Oscar nominations.  
Escape From Alcatraz (1979) 
Director: Don Siegel  
Genre: Thriller
Cast: Clint Eastwood, Larry Hankin, and Patrick McGoohan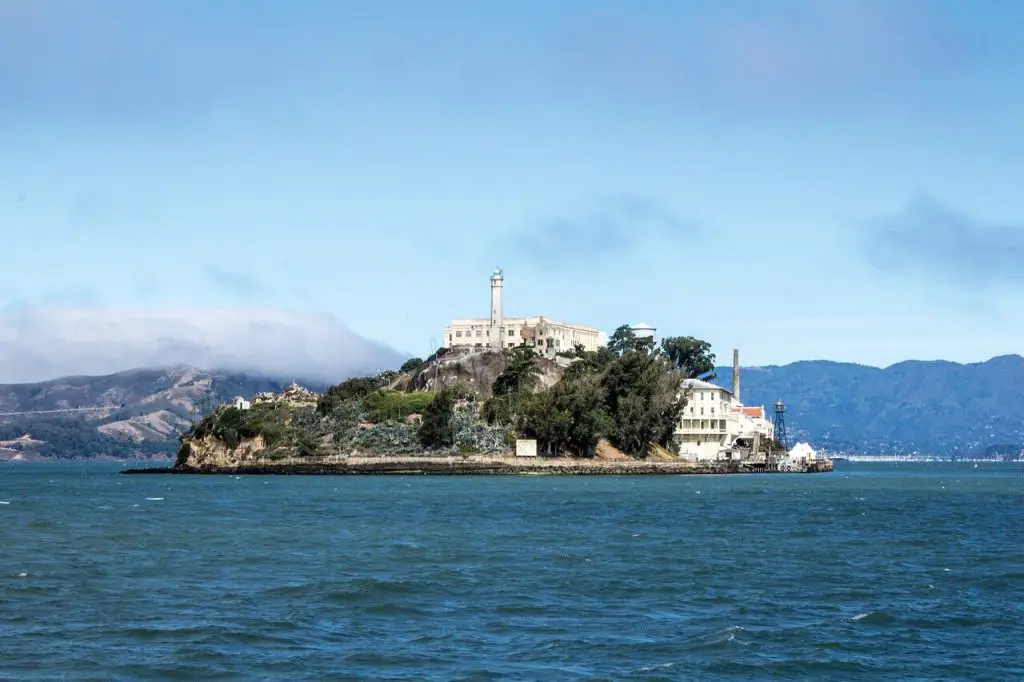 Based on the non-fiction novel Escape From Alcatraz, this movie is all about the thrills of escaping the world's most secure prison — Alcatraz. With Clint Eastwood helming this nail-biting adventure, the audience is assured of riveting performances. 
The Wolf of the Wall Street (2013) 
Director: Martin Scorsese 
Genre: Black Comedy  
Cast: Leonardo DiCaprio, Margot Robbie, and Jonah Hill
Based on a series of true events in the life of stockbroker Jordan Belfort, this film is extremely entertaining with unabashed comic moments. Jaw-dropping instances of money laundering and confrontations with the federal prosecutor have been brilliantly recreated from the real-life story.  
The Imitation Game (2014) 
Director: Morten Tyldum 
Genre: Historical Drama  
Cast: Benedict Cumberbatch, Keira Knightley, and Mark Strong 
Drawn from the pages of World War II, this phenomenal film etches the life of Alan Turing and his exemplary contribution in decrypting the Nazi Enigma code. Benedict Cumberbatch in the role of Alan Turing delivers a spectacular performance. This movie has garnered immense appreciation for superior adapted screenplay.  
The Conjuring (2013) 
Director: James Wan  
Genre: Horror 
Cast: Vera Farmiga, Patrick Wilson, and Lili Taylor 
This supernatural horror flick from the stable of James Wan revolves around the experiences of paranormal investigators Lorraine Warren and Ed Warren. This movie recreates the true story of the Perron family and their encounter with a demonic entity. Typical of James Wan's direction, there are sudden moments of fear and anxiety that keep the audience on edge.   
The Trial of Chicago 7 (2020) 
Director: Aaron Sorkin 
Genre: Legal Drama 
Cast: Sacha Baron Cohen, Jeremy Strong, and Jeremy Strong 

By Richard O. Barry, CC BY 2.0, Link
With the Democratic National Convention of 1968 as the background, this movie captures the ruthless trials of eight anti-Vietnam War activists. It is a fine testimony to the fierce struggle of ordinary people fighting to establish peace and justice.  
The Pursuit of Happyness (2006) 
Director: Gabriele Muccino 
Genre: Biography  
Cast:  Will Smith, Jaden Smith, and Thandie Newton 
Based on Christopher Garder's biography, the film is an inspiring true story of a father and his effort to rebuild his and his son's lives after a series of unfortunate events. The story is all about taking on challenges by remaining true to one's beliefs. 
Moneyball (2011) 
Director: Bennett Miller 
Genre: Sports Biography  
Cast: Brad Pitt, Robin Wright, and Jonah Hill 

By GabboT, CC BY-SA 2.0, Link
Adapted from the book Moneyball: The Art of Winning an Unfair Game by Michael Lewis, this is one of the best sports biographies adapted for the silver screen. The plot revolves around how a baseball club manager Billy Beane challenges old school traditions and reinvents his team.  
Margin Call (2011) 
Director: J. C. Chandor  
Genre: Thriller  
Cast: Zachary Quinto, Demi Moore, and Kevin Spacey 
This financial thriller brilliantly essays the action and drama within a Wall Street investment bank battling the global financial crisis of 2007-2008. The plot derives its elements from the real world of banking and the fall of Lehman Brothers.  
Schindler's List (1993) 
Director: Steven Spielberg   
Genre: Historical Drama 
Cast: Liam Neeson, Embeth Davidtz, and Ben Kingsley 
This historical drama with Liam Neeson essaying the role of Oskar Schindler is one tearjerker. With the brutalities perpetrated in Nazi concentration camps in the background, this is one of the best true story movies that resonate with people across the globe even after 28 years of its production.  
The Pianist (2002) 
Director: Roman Polanski 
Genre: War Drama 
Cast: Adrien Brody, Emilia Fox, and Thomas Kretschmann 
When it comes to stirring up complex human emotions, The Pianist stands tall with its beautiful story revolving around the life of polish musician Wladyslaw. Intense and moving, this movie traces his struggle to survive the holocaust horrors and connect with his roots.  
American Sniper (2014) 
Director: Clint Eastwood 
Genre: War Drama  
Cast: Bradley Cooper, Sienna Miller, and Marnette Patterson 
On the backdrop of war-torn Iraq, the movie portrays the life of US Navy SEAL sniper Christopher Scott Kyle and how he maneuvers through grueling situations to protect his team. The movie is one of the most realistic depictions of war scenes and sieges and is definitely not for the fainthearted.  
300 (2007) 
Director: Zack Snyder 
Genre: Epic  
Cast: Gerard Butler, Rodrigo Santoro, and Lena Headey 
An out-and-out celebration of Greek heroes and fierce warrior tribes, this film creatively etches the Battle of Thermopylae fought between the Spartans and the Persians. The visuals are stunning, with each frame being a portrait of valor and courage.  
The Blind Side (2009) 
Director: John Lee Hancock Jr. 
Genre: Sports Drama 
Cast: Sandra Bullock, Tim McGraw, and Quinton Aaron 
From the stable of Michael Lewis comes The Blind Side: Evolution of a Game, the inspiration for yet another biographical film. The story revolves around the struggles of the renowned American football player Michael Oher. The movie powerfully explores themes of racism and the human spirit to rise above limitations.  
Hachi: A Dog's Tale (2009) 
Director: Lasse Hallström 
Genre: Children's film  
Cast: Richard Gere, Joan Allen, and Cary-Hiroyuki Tagawa
This movie is considered one of the most endearing films based on real-life companionship between a man and his pet dog. Adapted from the Japanese film Hachikō Monogatari, this one portrays Hachiko's unremitting love and undaunted wait of 10 years for his friend Parker Wilson.  
Dallas Buyers Club (2013) 
Director: Craig Borten 
Genre: Biography  
Cast: Matthew McConaughey, Jennifer Garner, and Jared Leto 

By GabboT, CC BY-SA 2.0, Link
This movie boasts of a unique story, taking its inspiration from the life of Ron Woodroof, an ordinary American citizen who went on to create the Dallas Buyers Club. The club was instrumental in buying and distributing unlicensed medicines for treating HIV, which were inaccessible to the masses.  
Brain on Fire (2016) 
Director: Gerard Barrett 
Genre: Biography  
Cast: Chloë Grace Moretz, Jenny Slate, and Carrie-Anne Moss 
A powerful film that chronicles the life of a budding journalist Susannah Cahalan. Afflicted with a rare condition called anti-NMDA receptor encephalitis, the protagonist struggles with ghastly mood swings, hallucinations, and memory lapses, throwing her off balance.  
Snowden (2016) 
Director: William Oliver Stone   
Genre: Biographical Thriller 
Cast: Edward Joseph Snowden, Shailene Woodley, and Joseph Gordon-Levitt 
Adapted from multiple books like The Snowden Files and Time of the Octopus, this film is about the famous whistleblower Edward Snowden. Disappointed with the National Security Agency's (NSA) approach of tracking all digital communications, Snowden breaches protocols to make the information public.  
This list is nothing short of a 'classic' and there is something for everyone. So next time you are planning a weekend binge, do not waste time surfing for options. You have a ready reckoner at your fingertips.