Brussels in Belgium is one of the most fascinating places in Europe, and, still remains to be one of the most overlooked cities by visitors. With an intriguing history and stunning architecture, Brussels is nothing short of a wonderland for every travel enthusiast. This city oozes many vibes which make it a great city for a short visit. It has something for every type of traveler with the staple European architectural wonders and the other unusual attractions packed in every street and alley accommodated by the city.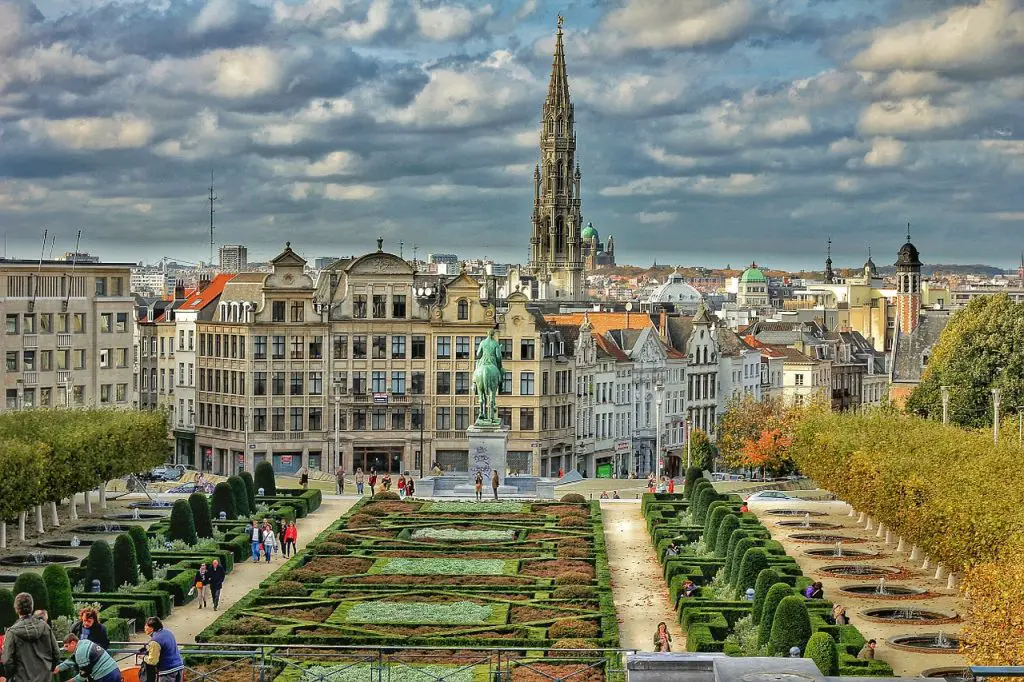 If you are planning on venturing into this city in Belgium for your next vacation, here are a few pointers on things to know and the best things to do in Brussels that can help you out in charting out your travel itinerary.
Top Things to Know about Brussels
Knowing the best things about the city you visit is always a good idea to make your vacation a hassle-free one. Here are a few things which you must be aware of when you plan a visit to Brussels, Belgium.
You don't need to know French or Dutch
In central Belgium and Brussels, most of the local population converse in French, while the other residing in the Flanders region tend to communicate in Dutch. While planning a visit to Brussels, you may be worried about not knowing either of these two languages. However, you will be surprised to see that you can survive in this city without knowing French or Dutch. 
The English language is relatively common and widely accepted by locals in not just Brussels but also in the other cities of Belgium. Since Brussels, Belgium has evolved as an international city, the Belgians are more understanding of the fact that the visitors are not native speakers to communicate in French or Dutch.
City's Cuisine
You might know that Belgium offers some of the most delectable beer variants, each with a distinct flavor and taste. When in Brussels, do not miss out on trying the several types and flavors of beers offered in the city.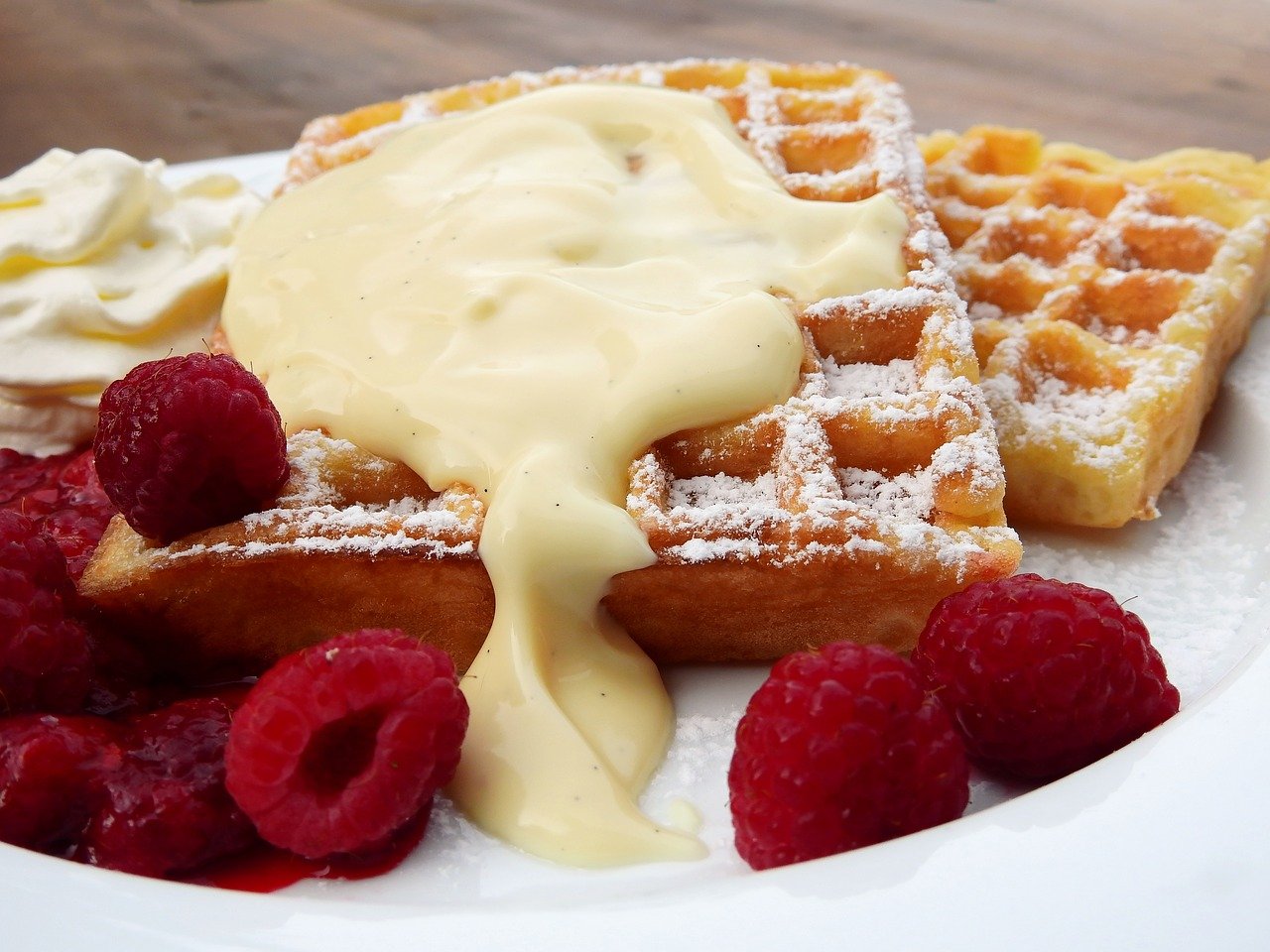 Brussels, Belgium, also offers a genuinely fascinating variety of Belgian specialties that can satisfy every gastronome's taste buds. You will notice that with every Belgian dish you order, you will also get a portion of fries, which is another Belgian specialty. If you have a sweet tooth, do not forget to savor tasty waffles, mouth-watering macaroons, and the famous Belgian chocolates. 
Green Spaces in Brussels
Brussels, Belgium, is counted among the greenest cities in Europe. It houses vast spaces of lush greenery, which attracts visitors from different parts of the world. If you enjoy such green spaces, you must check out the Sonian Forest in the south-eastern part of Brussels. You can wander through this park with your loved one, and if you are lucky, you can witness the beautiful afternoon sunset over here as well.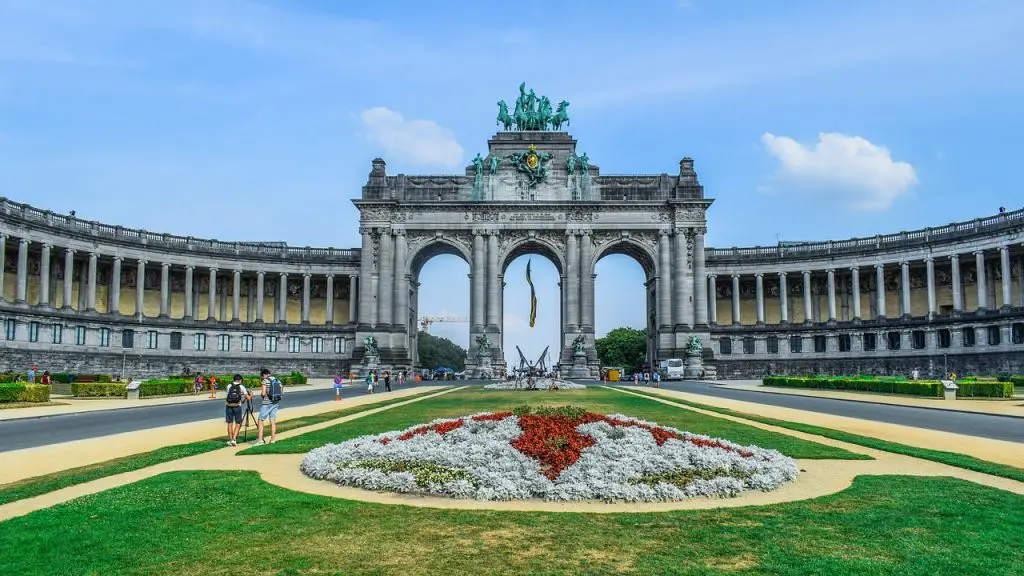 Some other famous parks in the city include Petit Salon Square, Bois de la Cambre, Parc du Cinquantenaire, and Mont Des Arts garden. These parks offer the best experience when you visit them during pleasant weather.
Shopping in Brussels
The fashion culture in the capital city of Belgium is strong. Belgian fashion can be surreal, explicit and avant-garde. This powerful sense of style in Brussels has given rise to the establishment of multiple shopping streets where you can indulge in retail therapy.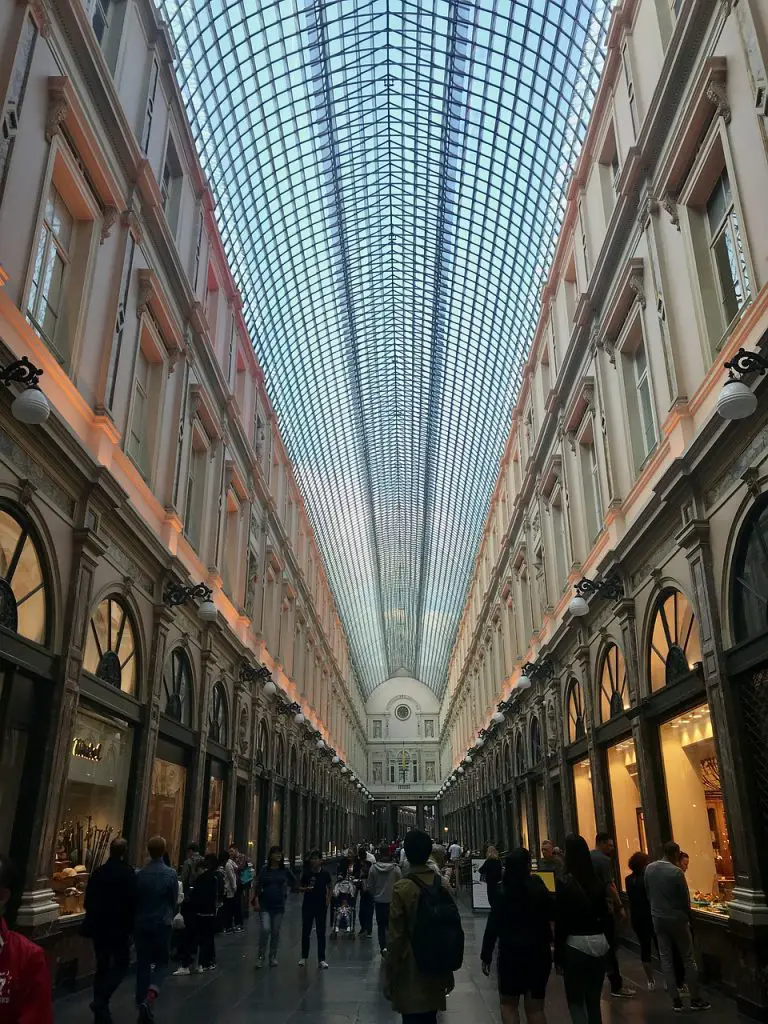 The most popular and iconic fashion street in Brussels, which every shopaholic in the city loves, is Avenue Louise. There is no dearth of local markets in Brussels where you can hunt for antique treasures. Some of the notable markets which are worth visiting include Chatelain, Jeu de Belle, Petit Sablon, and Flagey. 
Weather is not always favorable
The weather keeps changing throughout the year in Brussels, Belgium, and is not always ideal. The weather in this city can change suddenly from sunny to rainy and then back to sunny in a matter of thirty minutes. In fact, you may notice that the hottest topic of discussion in Belgium is the constant weather shifts in its capital city. However, the cultural and recreational offerings in the city make up for these sudden weather drifts. 
If you get stuck in the rain, you can explore some of the major art galleries and museums housed by this city. You can check out the Musical Instruments Museum located near Mont Des Arts, where you can listen to the different sounds made by a variety of musical instruments. Other galleries worth visiting are Autoworld and The Royal Museum of Armed Forces and Military History.
Best Things to Do in Brussels
Brussels, Belgium houses several landmarks and monuments of cultural and historic significance. Here is the list of the best things to do when you visit Brussels.
The Grand Place
One of the best things to do in Brussels is visiting The Grand Palace. It is in the central part of Brussels, and as soon as you set foot here, you will be left awestruck with the beauty and grandeur of this marvelous piece of architecture. The beautiful city hall of the fifteenth century lies at the center of the Grand Palace. You can also marvel at the architecture of the six guild halls which dot the circumference of the square. You can visit this square at any time of the day but for the best experience, visiting it during the night is highly recommended. On certain days, a flower market is hosted at this site, which is another delight, drawing visitors and locals alike.
The Old England Building
Built during the nineteenth century, the Old England Building in Brussels was developed initially as a department store. Now, the stunning facade and the vast and fascinating musical museum accommodated in this building make your visit to this place one of the best things to do in Brussels. The musical museum here houses more than 2000 types of musical instruments and the visitors even get a chance to listen to each of them. Once you are done exploring this building, head to the cafe located on the top of the roof where you can enjoy a cup of your favorite beverage while viewing the panoramic sights of the city.
Brussel's Notre Dame Du Sablon
This gothic cathedral was built in the fourteenth century and initially served as a chapel run by Archer's Guild. The supposed power of healing exuded by the statue of Madonna in this chapel increased its popularity in the next century and made the chapel as one of the most renowned places in Brussels. Although the statue was stolen long back and is no longer in the chapel, the popularity of this place remains undeterred to date. A visit here must be on your list of the best things to do in Brussels.
Costume Museum
You might have marveled at a piece of lace several times in your life. You may even have several costumes with lace. But do you know the origin of this marvelous piece of cloth? Well, the artisans in Brussels are known to be the masters at crafting needlepoint lace for several years. This artwork was first developed in Italy and was later picked up by the artisans in Brussels, Belgium. Add this to your list of best things to do in Brussels to check out the number of lace costume collections along with historical outfits made of lace. 
Le Botanique
Le Botanique was earlier established as the city's botanical garden, and visiting this place is one of the best things to do when in Brussels. It accommodates the greenhouse built during the nineteenth century, where cultural events are regularly hosted, making Le Botanique more than just a botanical garden. If you are someone who loves venturing into lush green spaces, Le Botanique is the perfect place for you in Brussels.
The Palais Royal
Although the current residence of the Brussel's royal family is in Laeken, Palais Royal is still their official residence. One of the best things you should do in summer is to visit this palace to catch a glimpse of its exquisite interiors. The artwork housed by the interiors of this palace is very grand as expected out of a royal residence. The architecture and the palatial complexes of this splendid landmark make it worth visiting by every historical buff. One of the most distinct and fascinating rooms in this building has beetle wings on the ceiling, mimicking a unique mosaic art. 
Manneken Pis
Manneken Pis is an odd statue that slowly gained popularity with the emerging modern age. The artist behind the design of this statue is Jeremy Duquesnoy, and its placement dates to the seventeenth century. Manneken Pis roughly translates to "little man pee," which perfectly describes the outlook of the statue. Unless you are visiting Brussels as a part of a tour group, you may end up spending a little more time hunting down this unique piece of art. One of the best things to do to track down this statue would be to take the next lane at the right of the Town Hall. 
Musee Royaux des Beaux Arts
When you are in Europe, you would be craving for some top-notch art and creativity. If so, you must add Musee Royaux des Beaux Arts to your list of best things to do in Brussels. Here you can find a collection of ancient and modern art displayed in a multiple style ranges by various talented artists. Some of the famous artworks housed by this museum include the Fall of Icarus and the collection of paintings created by Peter Rubens, an Antwerpen painter. The artworks crafted by Hans Memling and Anthony Van Dyke are also worth appreciation. To get the best experience in this museum, dedicate an entire day to explore it.
Parc Du Cinquantenaire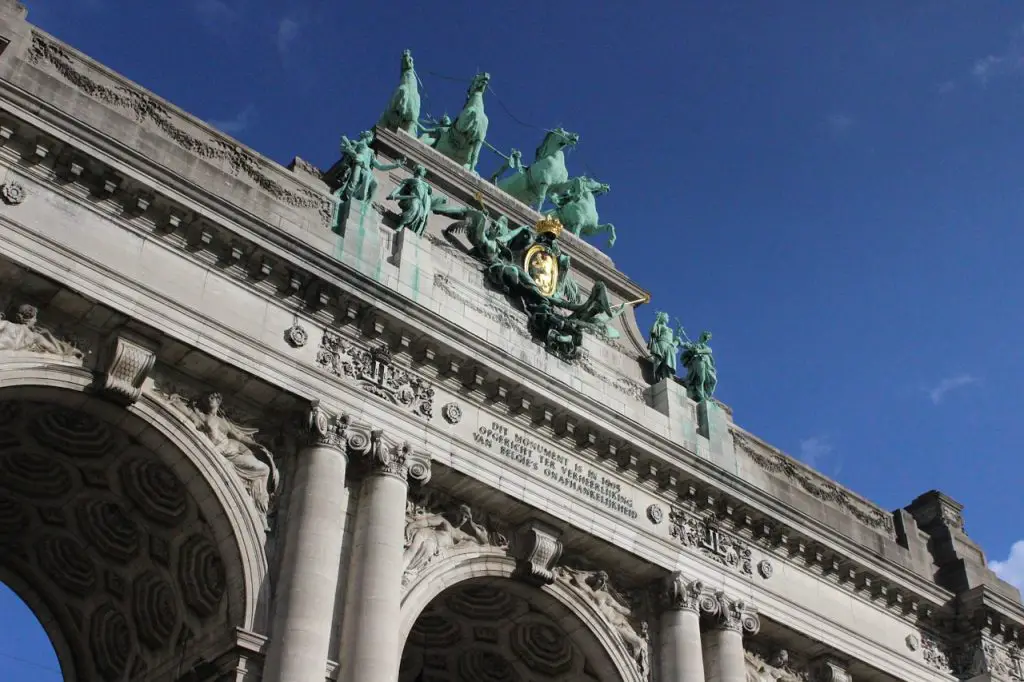 Parc Du Cinquantenaire has been an iconic place since times when Leopold II reigned this place. If you want to have a leisure time relaxing amidst greenery, you can head to this place and plan a picnic in the vast gardens here. You could also marvel at the stunning architecture featured by the different parts of this place. You can even head to the multiple museums located here to appreciate the vast collection of over 35,000 artifacts made by some of the most talented artisans. There is something in here for every type of tourist, and hence a visit to Parc Du Cinquantenaire must be on every travel itinerary.
Cafe Belga
Cafe Belga is more of an institution in the Belgian capital and is hugely popular with expatriates, locals, and tourists. Place Flagey is filled with a host of Belgian cultural wonders, of which Cafe Belga is the most visited one. The buzzing atmosphere, great views, and the affordable range of Belgian delicacies served here, make Cafe Belga as one of the most frequented places in Brussels. During the summer season, you will see a noticeable crowd in the cafe, but once you set foot inside, you will realize that the visitors add to the charm of the place. While you are in the vicinity, do not forget to try a portion of delicious fries at Frit Flagey, which is not that far from Cafe Belga.
The Atomium
The Atomium is a 100 meters tall atom model, located in Heysel Park in the western part of Brussels. This structure was built in the year 1958 and depicted the welcoming of the Belgian atomic age. The Atomium represents the iron molecule perfectly except that it is about 165 billion times larger than an actual iron molecule. In just a matter of twenty seconds, you can reach the top of the atomic model and enjoy a variety of refreshments there before descending to the ground.
You can explore the most popular and significant tourist attractions in this city in just a couple of days. But, if you are planning a week-long vacation in Brussels, you can venture into the more obscure parts of the city with equally fascinating tourist spots. This city in Belgium is a perfect getaway to enjoy with your friends and family. Make the most of your holiday by heading to this magical wonderland for a memorable experience.