If you have paradise on your mind, you might not need to look further than the gems of the Caribbean Islands! It has grabbed the wanderlust of travelers of all kinds with its warm sunshine and picturesque beaches. Whether you are into colonial history, tropical landscapes, culinary trails, or luxurious holidaying on the coast, these islands have all of it. While the Bahamas and the Barbados may be the first to pop in mind, we have curated a list of 23 Caribbean Islands that will fit the bill for any kind of traveler. Hop on for a dreamy vacation amidst lush green jungles, series of hills, and azure beaches. 
There are many pristine options while traveling to the Caribbean. Go through our list of some of the best Caribbean islands and choose the right one for you.
Jamaica – Best of the Caribbean Islands
Jamaica is home not only to stunning waterfalls and reef-lined coasts but also reggae and world-class rum. An experiential palette of culture and raw natural beauty, this island nation is the perfect destination for an adventure or some tranquility by the coast.   
To enjoy Jamaica's nature at its maximum, you can scale waterfalls at Dunn's River, take a dip at the stunning Blue Lagoon, indulge in some river rafting at the Rio Grande, and explore the rugged Cockpit Country. If you are planning to relax at one of the wonderful all-inclusive resorts that Jamaica is famous for or backpack your way into escapades, consider our recommendations that will round off your Jamaican experience. Do not skip out on visiting Negril in the west for the most gorgeous beaches that offer snorkeling and diving, exploring the jungles of Ocho Rios in the northeast, discovering the relics of the pirate capital at Port Royal, and tasting the globally sought-after Blue Mountain Coffee. 
Jamaica can be called the heart of the Caribbean Islands. Be it the nightlife of Kingston or the friendly locals or the numerous beaches that dot the country, this nation will make a memorable trip.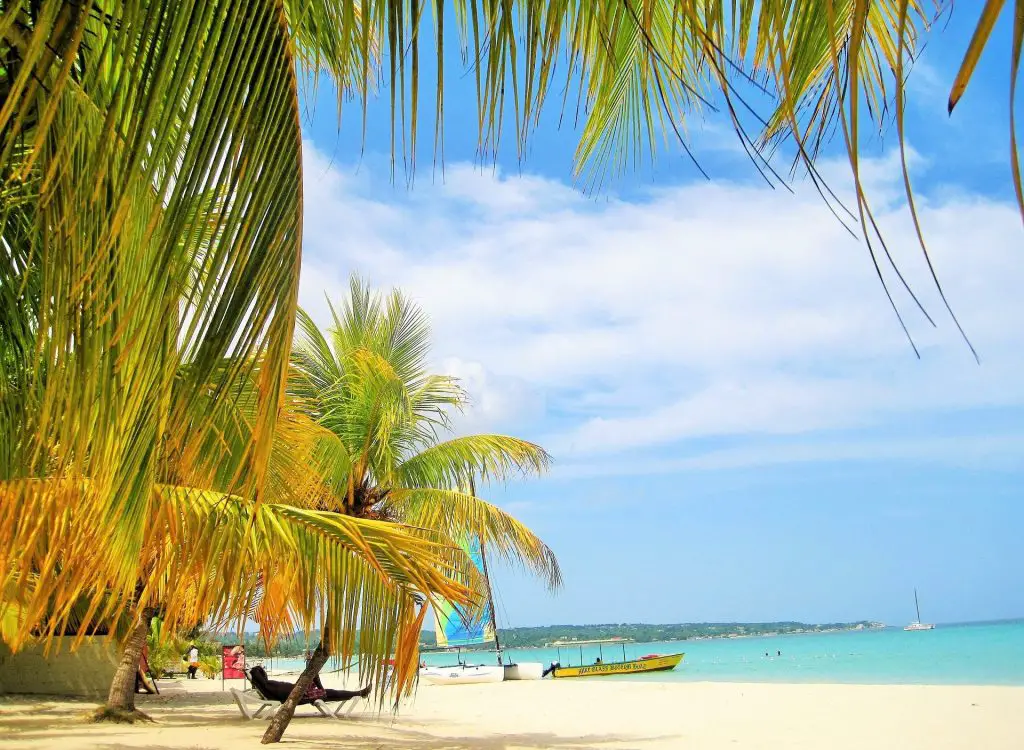 St. Lucia
This Caribbean Island is far from being just another idyllic spot. St. Lucia boasts of unparalleled beauty that appeals to an explorer just as much as to a honeymooning couple.  
Let us start with The Pitons in St. Lucia that can only be described as mighty and breathtaking. The sharply tapering volcanic cliffs of both Gros Piton and Petit Piton are a rewarding challenge to those who dare to scale them. But if you are more into wading the blue waters at a beach, you may want to wander down to Sugar Beach which extends a marvelous view of The Pitons and the Caribbean Sea alike. 
From there, waltz into a standout vacation by driving to the nearby Sulphur Springs, the world's only drive-in volcano or even staying at Boucan, the UK-based Hotel Chocolat's hotel that has chocolate on its menu and in the spa! And to top off St. Lucia in the Caribbean style, stop at the beloved Reduit Beach for glorious sunsets and its proximity to the bars lined up on Rodney Bay.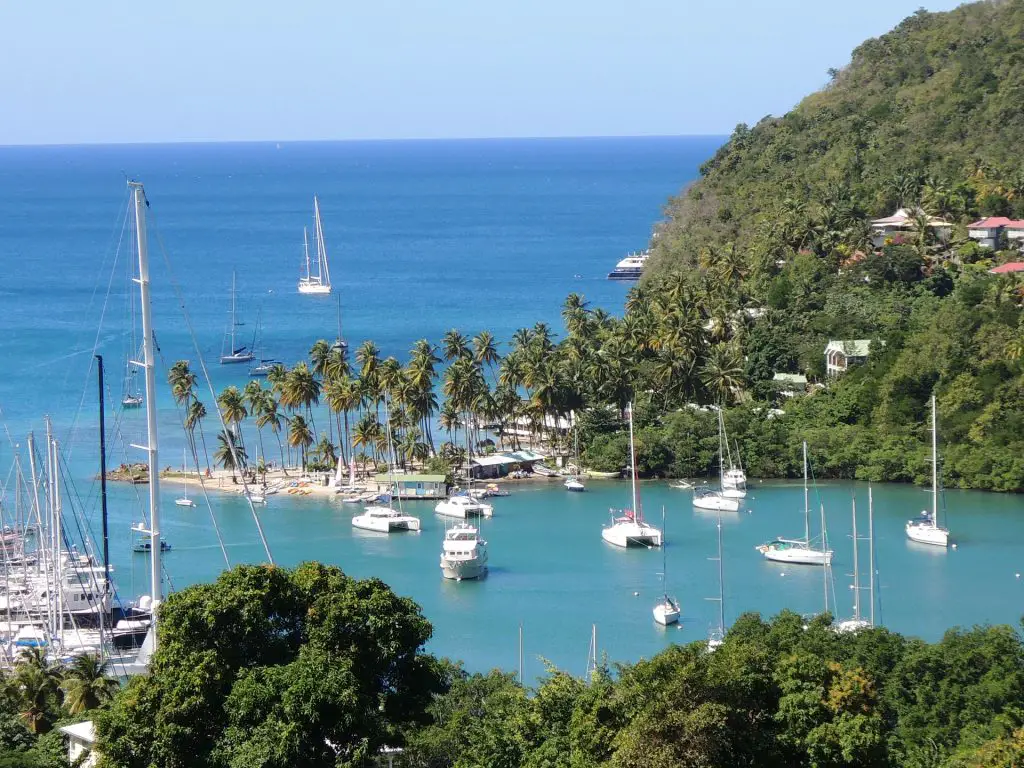 Turks and Caicos
If your idea of a tropical paradise consists of islands of white-sand beaches and glittering blue waters, book your next holiday to Turks and Caicos. An archipelago of over 40 cays and islands, it shares its maritime border with The Bahamas. 
The capital, Cockburn Town, is reminiscent of a siesta on a warm afternoon. When enveloped in its rustic charm, one may almost forget that it is the land where Columbus first set foot in the Western Hemisphere. 
But head a little further to Providenciales and you shall feel the island livening up. An exclusive getaway peppered with luxurious resorts, Grace Bay is an antidote to the bustle of a city. And if you feel like a little adventure, you may not be able to resist the scuba diving spots at Salt Cay. They open to one of the largest coral reef formations in the world! We are just going to leave Turks and Caicos at that.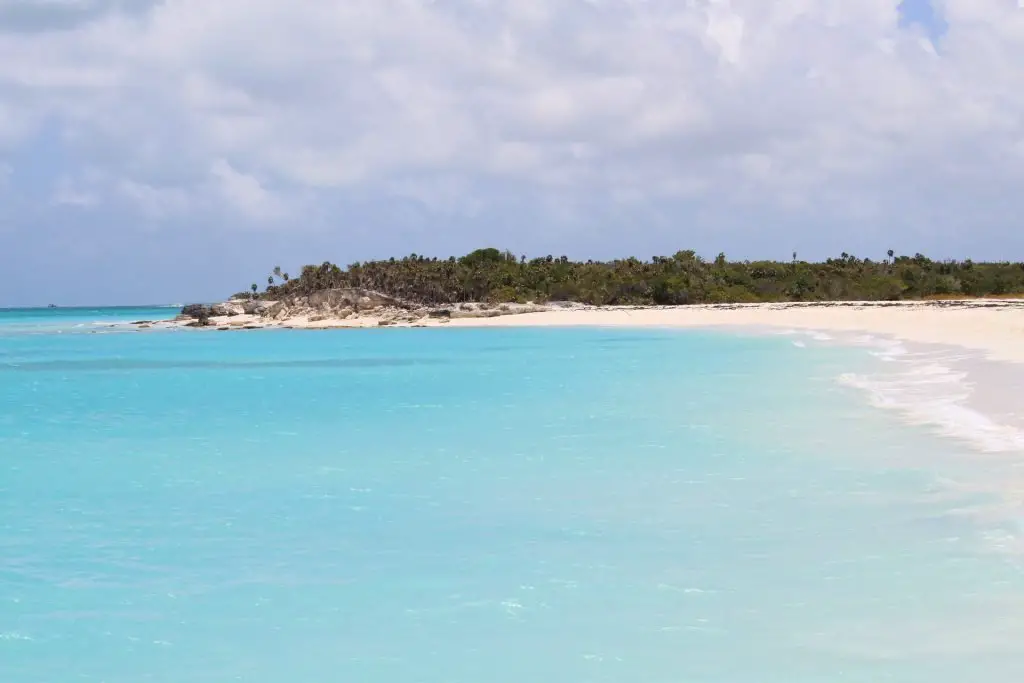 Cuba
We can keep raving about Cuba, but it will never be enough until you pay a visit for yourself! South of Bermuda and The Bahamas, Cuba's history weaves a bubble of fascination that is magnetic.  
Throw in the recent travel relaxation and some vintage charm of Havana, you will be enchanted for sure! The remnants of the Spanish colonial era and a lively dance scene can be the perfect abandonment you seek.  
Cuba has its own shares of cliches, and to escape from them, add our recommendations to your bucket list. Watch the sunset at Viñales Valley where the golden light drenches its limestone formations, walk through the town of Trinidad that oozes with the vibe of Cuba, and take a dip at the lagoon in Cayo Coco with flamingoes fluttering around. There are dozens of tobacco plantations that you can visit and get your hands at the most authentic Cuban cigar. 
This nation is a melting pot of culture and pulsing coastal life where the Caribbean Sea, the Gulf of Mexico, and the Atlantic Ocean greet each other.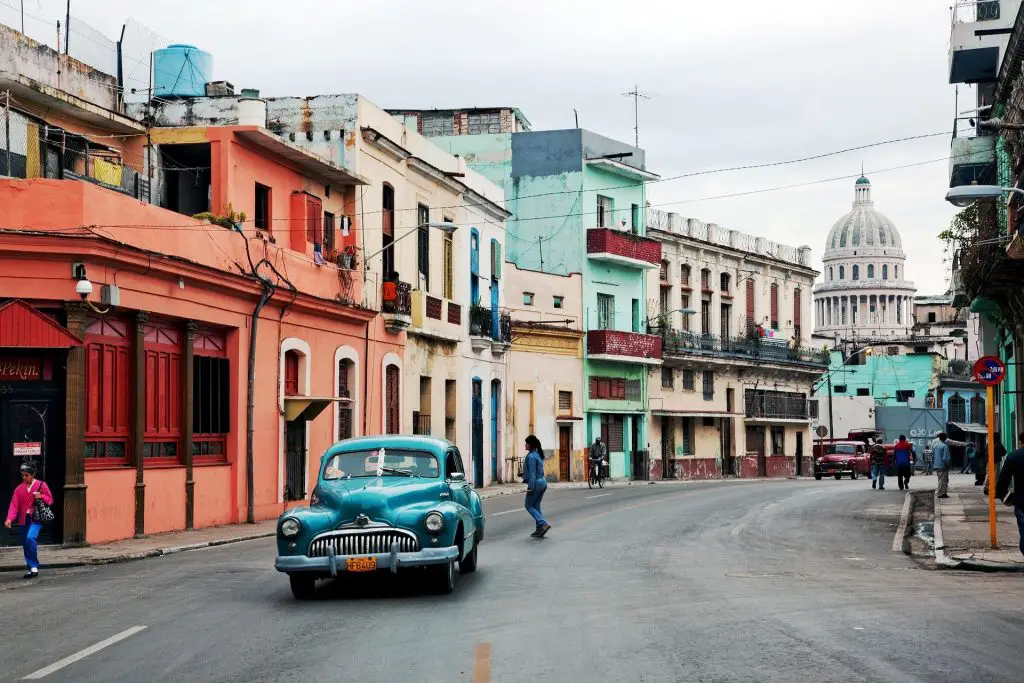 U.S. Virgin Islands
Wriggle your toes in the sea and stretch out on the cotton-white sands without a passport if you are an American citizen. Each of the three isles of the U.S. Virgin Islands has a distinct personality of its own that makes a vacation a complete all-rounder.  
The mountainous St. Thomas has luxury in its laps – think high-end resorts, golf courses, and mega yachts all the while basking in the sunshine. It also has its share of beachy affairs, as Cinnamon Bay will show you. Go further into St. John and it will inevitably spark delight in the hearts of honeymooners as well as nature enthusiasts. Its highlights include Cruz Bay and Trunk Bay. The former is a prime spot for some top-notch kayaking, snorkeling, and happy hour drinking; you will discover that the latter is the secret treasure of the island. 
And in the southern part of the Caribbean Sea, St. Croix is a haven for history buffs. Rich in colonial heritage that still bears traces of European influences, its new-age tranquility juxtaposes with the past. When in St. Croix, it would be a shame if you miss out on a visit to Cruzan Rum Distillery which has created a legacy of rum since the 1800s.

U.S. Virgin Islands | By dbking, CC BY 2.0, Link
Antigua and Barbuda
The island of 365 beaches, Antigua has one beach for every day of the year! Combine this with delicious cuisine, a robust sailing community, hills, and splendid beaches. Wash away your work-life blues by climbing atop Shirley Heights for an unmatched view of the English Harbor's coast. The waterfront row of houses with their pastel hues will immediately transport you to the untouchable shell of being on a vacation in the Caribbean. The deep-green jungle, cotton-white sand, and the pink bloom of bougainvillea embody the colors of a coastal trip. 
And if you feel like taking a road less traveled, visit the sleepy sister island of Barbuda. There are fewer people and more lagoons, salt ponds, and sparkly blue seawater. Nestled between the Atlantic Ocean and patches of pink sand washed by the Caribbean Sea, it is the place to slow down. 

Antigua and Barbuda | By docshiznit, CC BY 3.0, Link
Aruba
A whimsical ring to its name, Aruba welcomes everyone with postcard-perfect beaches that have the softest sand and extremely clear waters. Naturally, it attracts divers and tourists alike. It may hold the reputation of being on the expensive side, but only one visit to the popular Palm Beach and Eagle Beach or the unspoiled Arashi will convince you that it is all worth it. There is evidence of Aruba's Spanish colonial past. 
The cacti-covered interiors will give you a change of scenery as well as some cool hiking trails. If this excites you, do not forget to visit Ayo and Casibari Rock Formations. In Aruba, it is 300 days of sashaying under the sun and relishing the reality of being in tropical heaven.

Aruba | By Atilin, CC BY-SA 3.0, Link
Dominican Republic
In all four directions that you travel around in the Dominican Republic, you can be sure to find troves of wonder for the tourists. Ecotourists, do go to Los Haitises National Park that embraces the Samana Bay and holds lofty cliffs. A stone's throw away is the popular Playa Rincon where the coast is wild.  
To imbibe some cultural vibes, we suggest you spend an afternoon in the quaint town of Altos de Chavon. It resembles a 16th– century European settlement, complete with cobbled plazas and stonework. When you are in the mood for a leisurely swim at a spectacular location, hike to Damajaqua Cascades, also called 27 Waterfalls. It is carved out of solid limestone, much like Los Tres Ojos (The 3 Eye National Park). The three lagoons formed on the roof of the underwater limestone caves are only allowed to be explored by a boat ride or on foot. 
Coming out of nature, no trip to the Dominican Republic is fun without its fabled nightlife. We are talking about one of the largest casinos in the Caribbean countries at The Hard Rock Hotel & Casino Punta Cana and salsa dancing on the beaches in Santo Domingo.  
However, saving the best for the last, let us discover the beaches. Choose your pick of the strips of white sand fringed with palm trees from Macao Beach, Bavaro, and the gorgeous Arena Gorda. 

Amanera Playa Grande in Dominican Republic | By Sumit Arora, CC BY-SA 4.0, Link
Grenada
This one will be one spicy trip. Quite literally! Far from the glitzy resorts, the streets around Market Square of St. George are perfumed with cinnamon, vanilla pods, and nutmeg. Grenada is rightly nicknamed 'The Spice of the Caribbean'. Talk about mouth-watering! Grenada is not a place that will rush you; you can stop and savor every moment as you curl your toes in the blue sea at Morne Rouge Beach or the bays of Grand Anse.  
This island is also about its unique landscape rooted in its volcanic origins. You can be climbing up the hills and slopes of Mount Saint Catherine one day or lowering down into crater lakes of Grand Etang the other. With 40 picture-perfect beaches, cliffs, prestigious rum distilleries, 15 mighty waterfalls, and the world's first Underwater Sculpture Park, you will cherish every minute on this island nation. 

Grand Anse Beach, St. George's, Grenada, West Indies (Caribbean) | By Vkap at English Wikipedia, CC BY 3.0, Link
St. Martin
South of Anguilla, this is a unique dual-nation island with French in the north (Saint-Martin) and Dutch in the south (Sint. Maarten). It is home to numerous secluded bays as well as extravagant casinos. St. Maarten consistently remains a hit among avid shoppers at Front Street and Cole Bay (Sint. Maarten) and scuba divers plunging in the waters of Dawn Beach (Sint. Maarten). The beachcombers too, love their share of immaculate beaches at Plum Bay and Ilet Pinel (accessible only by a boat) in Saint-Martin. Rife with colonial tales, Fort Louis overlooking the Bay of Marigot stands on volcanic rocks and is a token of the battles it has witnessed. 
This island, like St. Barts, attracts cruises and partygoers, but also offers a slice of its life for every budget. A cherry on the cake, the real temptation to visit St. Maarten, can be attributed to the lip-smacking food.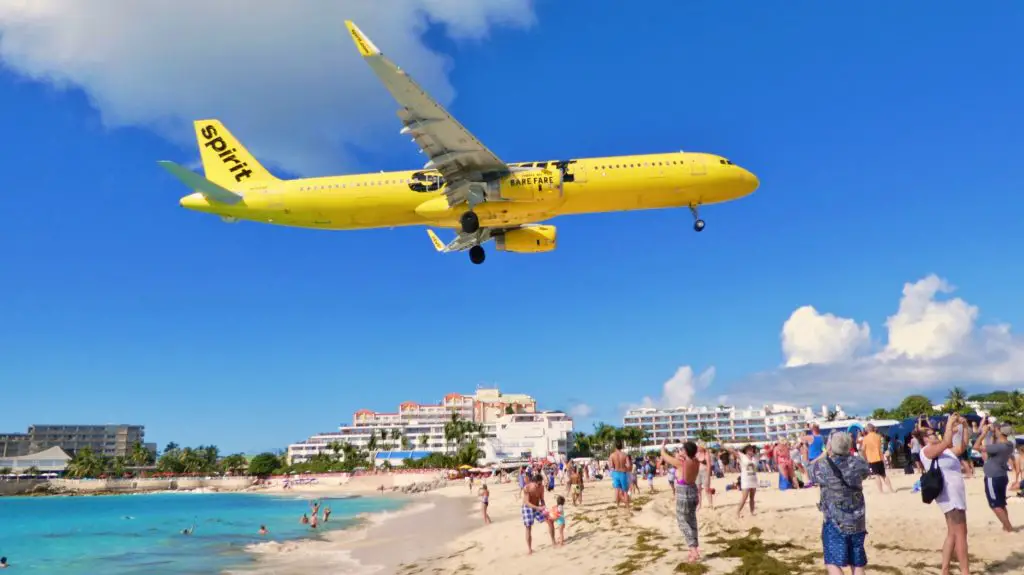 Puerto Rico
Checking off Puerto Rico, located right under the infamous Bermuda Triangle, from the checklist of Caribbean vacation is a no-brainer. Anyone who has visited this U.S. territory will vouch about the diversity that it holds.  
Tourists often praise the colonial-era fortresses such as the famous El Morro. Perched on the side of San Juan harbor, it will awe with its maze of prison cells and tunnels. While there at Old San Juan, just stroll through the colorful streets that have a dizzying variety of food joints, shopping places, and historic sites.  
If nature, cliffs, and the great outdoors are up your alley, we dare you not to fall in love with Mosquito Bay. Frequented at nighttime, it will take your breath away as the waters emit a blue luminescent glow that lights up the shore. This is the work of tiny creatures called dinoflagellates. A more rugged excursion might be trailing the floors of El Yunque National Forest or hiking across a limestone cave at Cueva Ventana.  
Unwinding in Puerto Rico is mandatory. What better place than a sunny spot on a sandy beach? Playa Flamenco is your ideal beach to relax with its amazing view of turquoise waters. Explore a little further and you will land at Culebra. It is not renowned as the perfect scuba diving spot for nothing; the coral reefs are said to be exceptionally stunning. But what Puerto Rico's beaches are famous for, is surfing! Ride a wave at any of the quintessential surfing spots like Rincon, Aguadilla, and Isabela.

San Juan port, in Puerto Rico | By Francisco Jose Carrera Campos, CC BY-SA 4.0, Link
Guadeloupe
One can call Guadeloupe an underdog of the Caribbean Islands. If you have not heard about them, then let us start with the fact that more than 70% of its territory comprises of protected natural reserves. This butterfly-shaped French territory is your chance to go island-hopping. Basse-Terre island has bountiful wilderness – from Carbet Waterfall to the La Grande Soufrière volcano. You can lounge at the volcanic black-sand beach of Plage Malendure. Do not skip on going to the largest beach in Guadeloupe, Grande-Anse Beach, and taking in the view of its golden sand. 
Cross over to Grand-Terre for more excitement at the glittery beach of Caravel and fashion boutiques of Gosier. The other smaller islands are no less fascinating, given their unfiltered beauty. Unwind with a panoramic view on La Désirade, climb the basalt-based Sugar Loaf Hill at Les Saints or discover French-style chateaus amidst sugar plantations at Marie-Galante- there is something for everyone.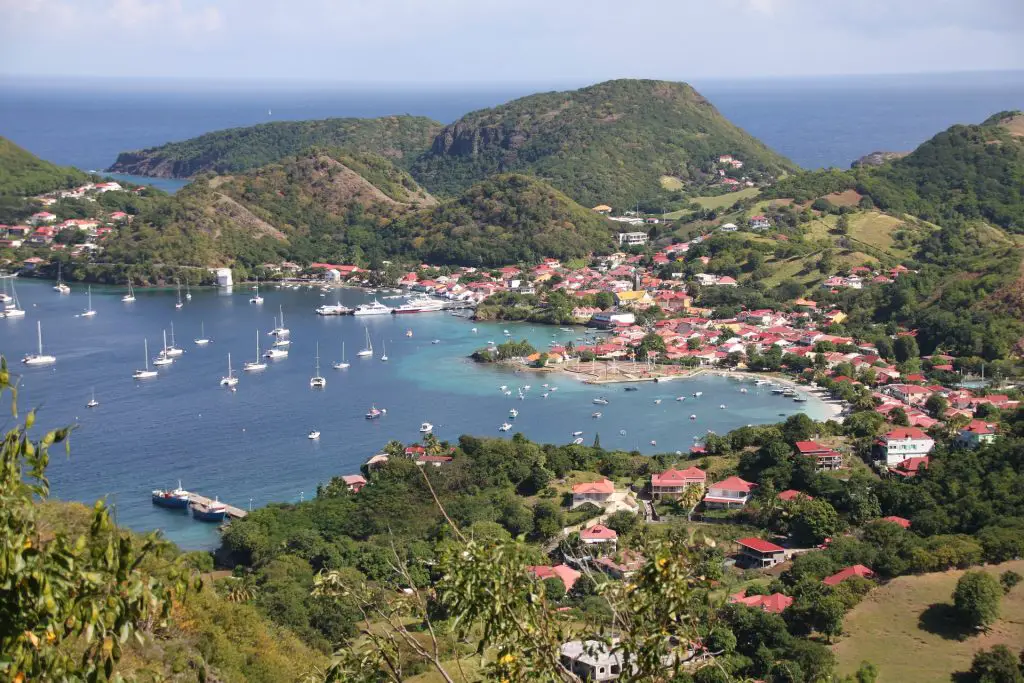 Barbados
The sultry coasts of Barbados are an invitation to explore the interiors. While you can spend the entire time on your beach towel at Dover Beach and Brandons Beach or surfing the waves of Bathsheba, you will be delighted to see how Barbados deftly balances its authentic Carib culture with influences of the English colonial times. 
Whether you enjoy the jet-set life or like to mingle around like a backpacker, Barbados will continually be a treat for you. A paradise for the explorer inside you, Harrison's Caves present well-preserved limestone caves that boast a stunning number of stalactites and stalagmites. It was not even open to the public before 1981! And once you have seen all the worthwhile sites, sit back and relax with some Mount Gay rum, the best of Barbados. Or better yet, visit the distillery in Barbados for a tour and tasting.

Barbados | By Postdlf, CC BY-SA 3.0, Link
Cayman Islands
The Cayman Islands, a British Overseas Territory located to the south of Cuba, is a trio of three islands. The most happening of the three, Grand Cayman, holds the absolutely stunning, soft-sand Seven Miles Beach that is rightly renowned for its beach-facing resorts and water sports. The real joy, however, is Stingray City. Cayman Islands' best-known snorkeling and diving site, Stingray City allows its visitors to swim with the wild but friendly stingrays. 
Talking about diving, Little Cayman shines out with its scuba diving spots that are ideal for professionals and amateurs. Make your way to the Bloody Bay Marine Park and you too will boast of its rich marine life. And if you seek some diversity in your landscapes, Cayman Brac will be the answer to it. You may end up finding limestone caves, seawalls, and even sinkholes. To summarize, Cayman Brac is your laid-back and straightforward maritime experience.

Sting Rays at Cayman Islands | By Fevi Yu, CC BY 2.0, Link
Haiti
For all the political and natural turbulences that this nation has witnessed, Haiti still has adventure pumping in its blood. Often overlooked by tourists, Haiti can give a respite from crowds and amaze you with its plethora of surprises. It is a carnival of colors with the blue hues of water and green palm trees soaring above pink-roofed houses at Jacmel and the pale hue of the caves at Grotte Marie Jeanne. Add in the warmth of Haitians, and you will surely have a blast. 
It is awe-inspiring to stand at the cliff-like La Citadelle la Ferriere, atop a hill, which is symbolic of Haiti's colonial history and it being the first black-led republic in the world. The poignant mix of history and almost untouched landscapes may feel like a step back in time. Haiti is as much about the beautiful Cape-Haïtien and the jungle of Forêt de Pins as it is about the intensely close-knit community that will welcome you with open arms.

Haiti | By www.goodfreephotos.com, Public Domain, Link
British Virgin Islands
Looking to sunbathe on a serene beach and enjoy some great diving? Welcome to the British Virgin Islands (BVI)! With a group of 60 immaculate islands, hills, mostly volcanic, BVI is an amalgamation of romance, idyllic beaches, and some aquatic adventures.  
Its capital island, Tortola, will take you on a tour of emerald green cliffs in the backdrop of yachts docked in the harbors. You have a plethora of beaches to choose from – Brewer's Bay, Apple Bay, Smuggler's Cove, and Long Bay Beach. 
Or perhaps you may enjoy life underwater. The British Virgin Islands has spectacular sailing and scuba diving spots that offer a peek at old shipwrecks, coral reefs, and natural caves. Above the land, the British Virgin Islands is just as enchanting. Wander away to The Baths in Virgin Gorda and you will firsthand behold the absolute delight of saltwater pools surrounded by huge granite boulders.

British Virgin Islands | By Mattes, CC BY 2.0 de, Link
St. Vincent & The Grenadines
If you find yourself swirled away in a heady mix of fragrant tropical flowers, sun worshippers lining the beaches that dazzle in sunlight, awesome biodiversity, and deep-blue waters, you have landed at St. Vincent. A network of 32 islands sheltered from the throes of tourists, St. Vincent & The Grenadines offer the much-needed peace. It may be hard to find another beach that rivals the sheer beauty of Saltwhistle Bay Beach. But if you feel like a good surf then head to Macaroni Beach. 
However, the real gem is the Grenadines in the south that has shot to fame because of its exclusive hideaways. Be it Canouan or Mustique, their coasts have long attracted the attention of A-listers like Bill gates, Tommy Hilfiger, and Princess Margaret. Decadent resorts, unparalleled ambiance, and pristine beaches.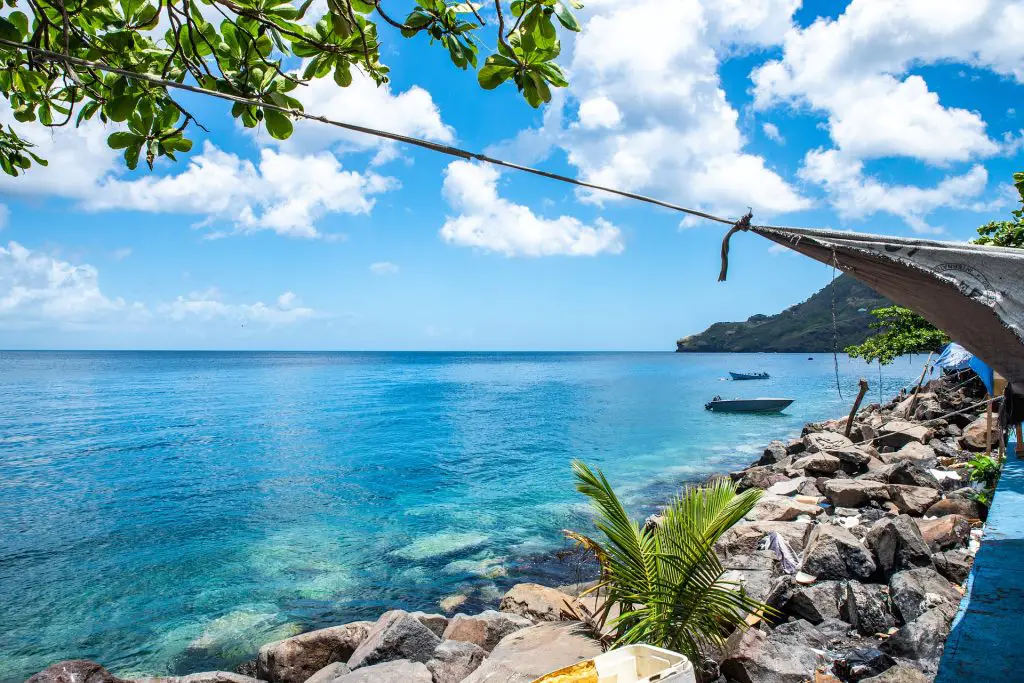 St. Barts
If luxury could have another name, it might as well be St. Barts. This French Caribbean island's reputation of being the holiday nest of the mega-rich, precedes it. While it does have the glitzy resorts and posh dining joints serving up haute cuisine, it is far from being a snooty place. It may be just the perfect place to indulge yourself in the finest things this Francophone destination has to offer. How about soaking up some sun on the powdered coral sand of Colombier Beach or enjoying at Grand Saline Beach with grassy dunes in the background?  
And if you are down for some good time in an old-fashioned way, then head to Bain de St-Jean. Riding along the northern coast, it is unarguably the liveliest place to be. You can hit the waves on jet skis and sailboats and then recharge with a drink from the funky bars lined up. A mecca for water sports, spots like Anse de Cayes and Grand Cul de Sac are a must-go for surfing as well as windsurfing. 
St. Barts is also the place to experience a swirl of English, French, and Scandinavian culture and the architecture is a testament to that. This little island elegantly beckons to holiday in style.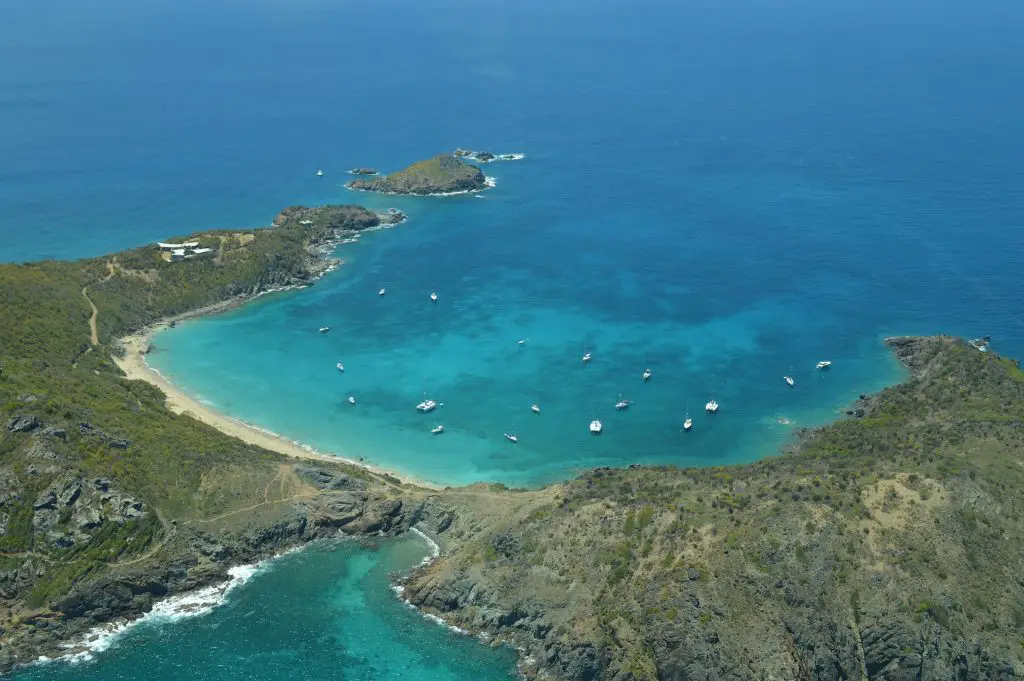 Montserrat
The British Overseas Territory of Montserrat possesses a dramatic character, partly because of the eruption of the Soufrière Hills Volcano in 1995 that emptied its capital town Plymouth, and partly because of its Irish flair.  Be prepared to be greeted by untrodden trails, the secluded Rendezvous Bay, and a laidback rhythm of life in Montserrat. Be it volcanic massifs in the Central Hills or birdwatching around the island, you cannot go wrong with a little bit of spunk in your holiday in Montserrat.

Little Bay, Montserrat | By Patrick Smith, CC BY-SA 4.0, Link
St. Kitts & Nevis
When you think of a Caribbean vacation, and you have images of soaring cliffs amidst fauna-rich jungles, hiking trails, plunge pools, volcanic craters, and miles of alluring beaches, we have just the place for you. St. Kitts and Nevis is a twin-island nation that is as underrated as scenic. This nation deftly balances coastal life and hills. The nation is made up of volcanic cliffs enveloped by green jungles, outlined with idyllic waters, and fully soaked with plenty of sunshine. You may stumble across an old, moss-covered sugar plantation or the Brimstone Hill fortress while exploring St. Kitts and Nevis; they are artifacts of colonial history.  
St. Kitts, the larger of the two islands, makes for a memorable trip wherein you can claim to have enjoyed a little of everything. You may start your day at Mt. Liamuiga by hiking the slopes of this dormant volcanic crater. You can also spend an unforgettable evening diving off the shores.  
Nevis is a prime hub that attracts divers of all ages and capabilities. Whether you are a novice or a professional, you will get a thrill out of navigating through coral grottos at Devil's Cave. And if you would rather be limin', St. Kitts and Nevis's lingo for kicking back and relaxing, find your way to the family-friendly Pinney's Beach. 

St.Kitts and Nevis -Two Islands One Paradise, by Gary Dee, CC BY 2.0, Link
Anguilla
If you want to hit a lesser commercialized spot, Anguilla should top your list. This island is almost perfect for beach-hopping, leisurely swimming, and bar-exploring. You can make your first stop at one of the most dazzling beaches in the Caribbean Sea, Shoal Bay East. It is characterized by alabaster-white sand, kissed by the turquoise blue sea. You can also have a vacation in style by checking into some upscale resorts that surround this shore. To beat the other tourists, you can also check out Meads Bay and Rendezvous Bay. 
With relaxation on the mind, while lounging on the coasts of Anguilla, it lays out a spread of great live music and delectable dining hunts. Indulging in offshore snorkeling and scuba diving can be the most exciting activity that you do in Anguilla.

Scrub Island, Anguilla | By Lythium, CC BY-SA 3.0, Link
Saba
A tiny island perched in the Lesser Antilles chain, Saba is a municipality of The Netherlands and calls itself 'The Unspoiled Queen of the Caribbean'. It can be easily recognized by the silhouette of Mt. Scenery, the highest cliff in the Kingdom of Netherlands, looming in the fresh air. Saba is a break from the numerous beaches in the Caribbean Sea. Explore its dense jungle trails at Zion's Hill or gape at The Ladder, Saba's old route made of sturdy steps that served as a link to the sea before a road was constructed. 
This destination is not for you if you prefer to play around in luxury. It is rough around the edges and perfect for an offbeat vacation that becomes a story worth telling.

From the summit of Mt Scenery, on the island of Saba | By Radioflux, CC BY-SA 3.0, Link
Dominica
With Dominica, you can already start dreaming of miles of green paradise, soft sand, and coral reefs that will give stiff competition to others. A mind-blowing site is the Boiling Lake which gets its name from the thick cloud of vapors over it. This is not any ordinary lake; it is a freshwater-filled fumarole from a volcano and the second largest of its kind on earth. Taking ecotourism to another level is the Cabrits National Park. It includes reefs under the water and tropical jungles on the land. 
Visit the capital town of Calibishie for a medley of seawater and freshwater as lagoons, pools, rivers, and waterfalls. It is a quaint little town that sprouts joy.

Scott's Head village and bay, Dominica | By Konstantin Krismer, CC BY-SA 3.0, Link
To say the least, a vacation in the Caribbean Islands will be nothing less than an exhilarating, relaxing, and inspiring experience. A strong Carib culture ties them all together, given their different colonial backgrounds, individualistic character, and tourist spots. Most of them were subjected to degrees of devastation after the hurricanes of Irma and Maria hit the Caribbean Sea in 2017. However, these islands are rising to receive you and give you a taste of the finest that they have to offer. A visit to the Caribbean will want you to keep coming back.