It is the city's unofficial slogan, 'Keep Austin Weird' that sparks interest in people, its exuberant nightlife that makes them want to visit and the vibrant live music tradition that makes them want to hop on the next available plane.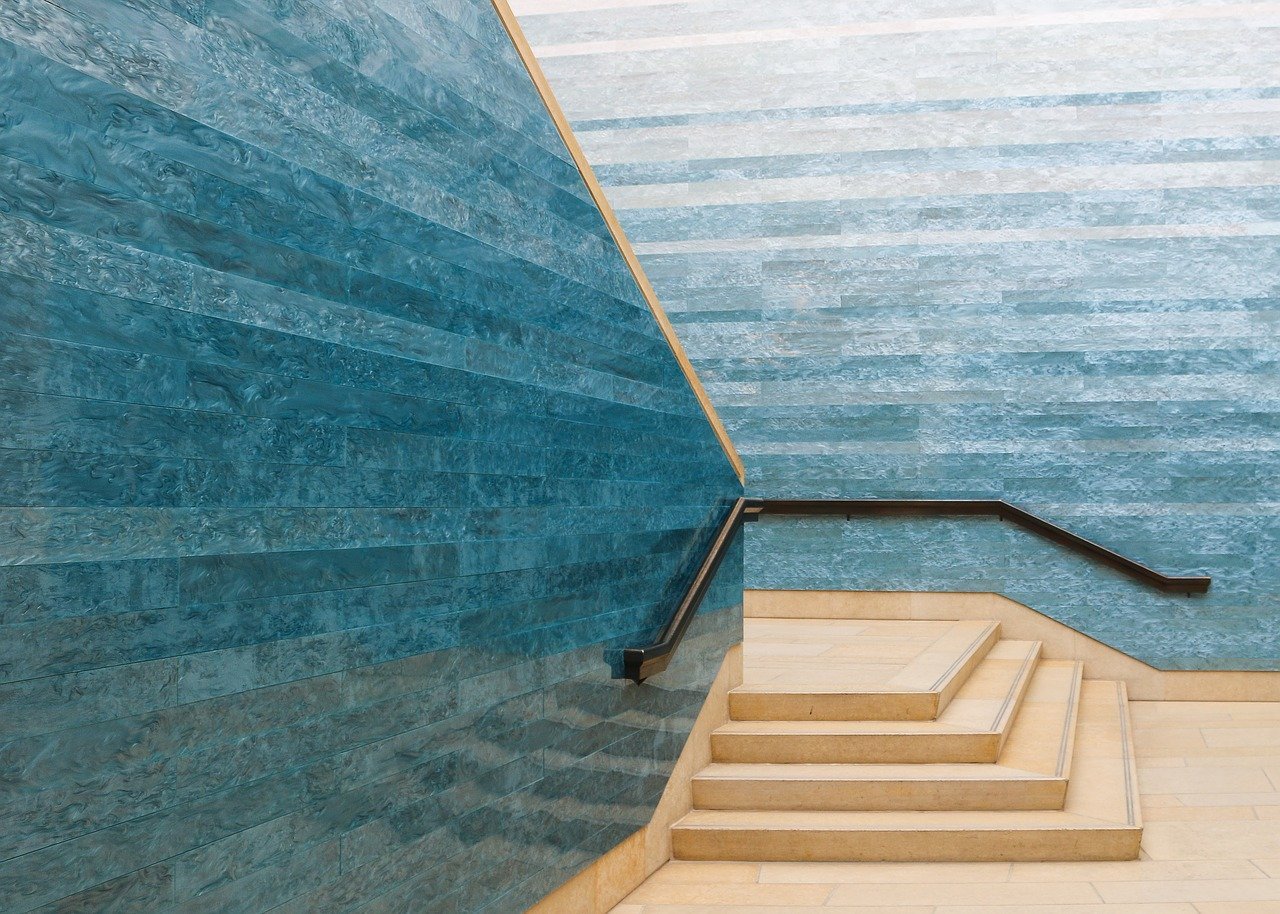 You must visit Austin, Texas, a city so charming you might just want to call it home. Stay tuned to find out the 20 best things to do in the Lone Star State's capital. 
Art
Art is not an external addition to the Texan way of life; it is a part of its very soul and creative spirit. The city is home to the world-class Blanton museum, which is known for the largest University-owned collection on exhibit in the U.S.A., With the Harry Ransom Center that features the Gutenberg Bible and the First Photograph, Austin celebrates its cultural heritage while encouraging modern takes on art. Art galleries like the Contemporary at the Jones Center hold new and acclaimed artists alike in high regard. Museums like the Mexic-Arte Museum and the Carver Museum are home to many cultural treasures. As for the Texan history, we have the Bob Bullock Museum with exhibits spanning three floors that regale the visitors with the fascinating journey of Texas right from the independence from Mexico, Civil War, Reconstruction, and the Depression period to where it stands today. And if you want to witness just how eccentric it can get, do check out the Cathedral of Junk, the Fusebox Festival, and many such events and displays around the town. 
Along with the multiple things that celebrate art, Austin is home to numerous painters, sculptors, designers, photographers, musicians, dancers, and filmmakers. Thus, from modern art to elegant dance shows to funky junk and yard art – the city has it all. Just make sure to explore as much as possible on your next trip to Austin.
Attractions
It may have been the love for music that brought you to Austin. But there's so much more than that Austin, Texas has to offer – from adventure parks, and scavenger hunts to a hand-blown glass lighting and art glass studio. Wimberley Glassworks is popular for its limited-edition vases, sculptures, and platters. For the wildlife enthusiasts out there, Austin, Texas has the Longhorn Cavern State Park, the Zilker Botanical Garden, and the Austin Zoo. For a glance at the best things in Austin in the comfort of a Mercedes tour van, opt for the 'Austin & Hill Country in 90 minutes' a tour scheduled daily from the Austin Visitor Center. Have you ever wondered how riding an Audi felt? Austin has got that covered at the Audi Driving Experience available at the only F1 track in the United States. Another exciting spot is The Range at Austin, a premier shooting range offering a comprehensive recreational experience known for its customer-friendly ambience.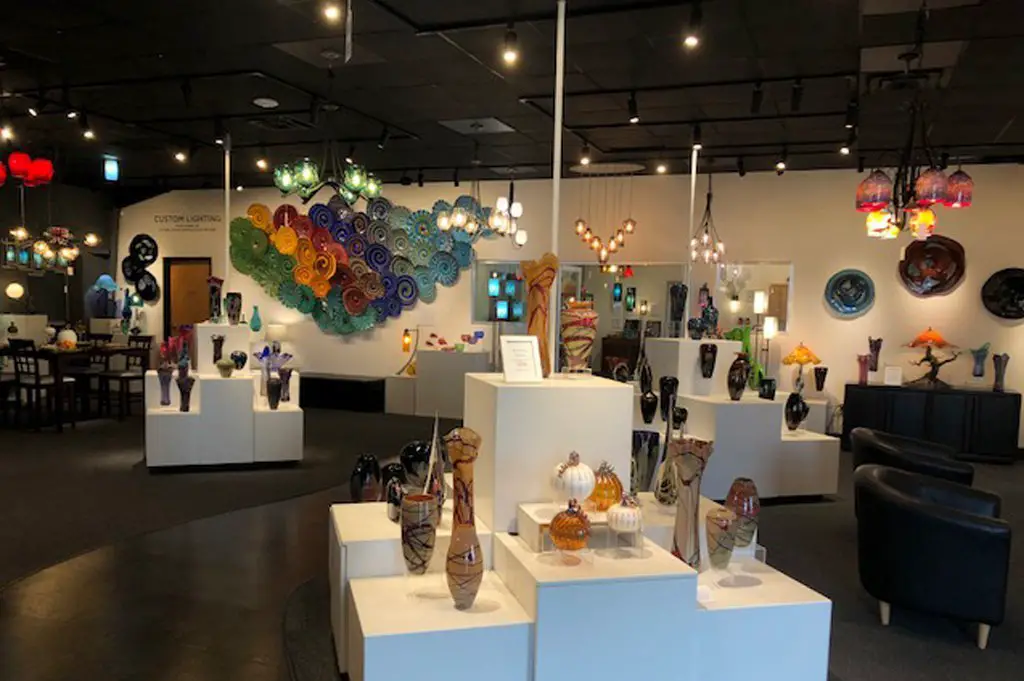 Entertainment Districts 
The diverse entertainment districts encapsulate the peppy, effervescent, and vibrant culture of the city. They host a variety of events, museums, art galleries, and trendy shops and restaurants. Central Austin, home to the University of Texas, is graced by multiple dive bars, art galleries, iconic music venues, coffee shops, and vintage shopping stores. Whether you dine at the Eldorado café or the Texas French Bread or any of the other food hubs serving delicious meals in Austin, Texas, you are sure to leave Central Austin with a happy stomach. North Austin is your best shot at getting all your shopping done in one place. The vintage restaurants, quaint houses, and old-school boutiques have earned South Austin the moniker 'a taste of the old Austin'. Downtown Austin is a bustling area known for its cuisine, cocktails, and retail therapy. The Rainey Street with bungalow bars is home to Half Step, a must-visit for the fans of mixology. The nightclub heavy Red River cherishes two things – live music and Lone Star beers. Free Week, another unique attraction of this area, celebrates local talent. The warehouse district is famous for its LGBTQ scene. For a more 'local' experience, West Austin is one of the best things with its distinct neighborhoods exhibiting a homespun flair.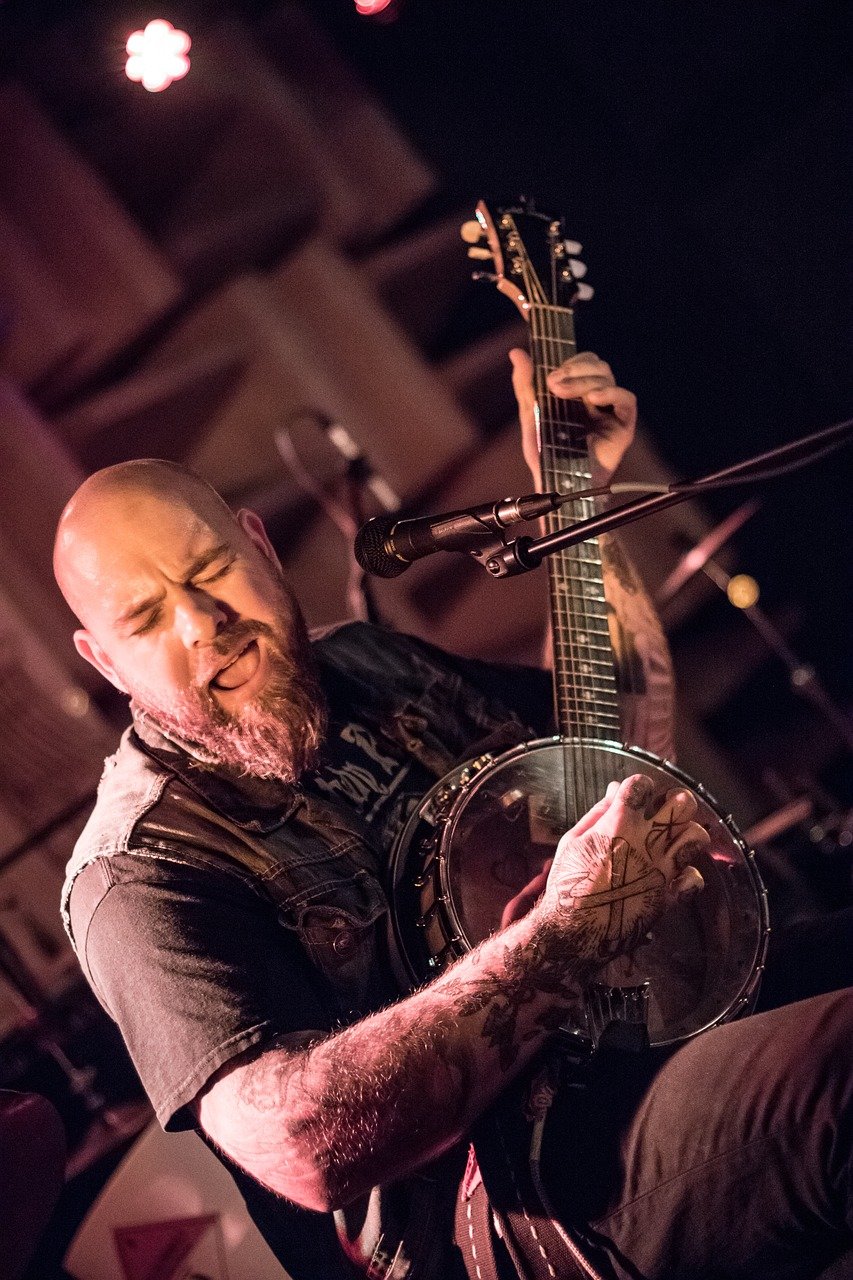 Music festivals in Austin 
The thing that springs to people's minds when they think of Austin, Texas, is music. The city is known as the live music capital of the world, and with good reason – from the moment you step out of the flight at the Austin-Bergstrom International Airport, live music will start ringing in your ears. Austin has a diverse and quirky variety of music festivals and venues for live music such as the Moody Theater to The Continental Club on South Congress. It is not just these large-scale events, but the everyday live music spilling out of restaurants/bars that truly reflects the magnitude of Austin's love for music.
The SXSW, the Austin City Limits Festival, and the Urban Music Festival are some of the most popular music festivals in Austin. We see so many facets of Austin's character in its music festivals – Austin goes cowboy during Rodeo Austin, celebrates local art during Free Week, and pays tribute to the LGBTQ community through the Pride Week. Listen to the city's beats- undoubtedly, one of the best things to do in Austin, Texas.
Food and Drinks
No Austin visit is complete without tasting the celebrated staples such as tacos from Juan in a Million and Torchy's Tacos and margaritas at the patio of Polvos. One of the best things to do is grab a drink at Hotel San Jose, a burger at the famous Hopdoddy followed by Amy's delicious ice cream. Tex-Mex cuisine is one of the significant things to experience in Austin. Franklin Barbecue, famous for its briskets, is a reason alone to visit Austin. The Bouldin Creek Café is a popular choice among vegetarians and vegans.
Austin is home to a bevy of brewpubs and distilleries. There is no shortage of dining options in Austin. 
Hill Country 
Touted to be Texas' most famous landscape, exploring it is one of the best things to do here. Gruene, the former German farming settlement turned ghost town turned rejuvenated, the artsy community is a great place to shop for antiques. The Guadalupe River offers an opportunity to try your hand at fly fishing. You can check out Grapevine's outdoor garden and enjoy complimentary wine tasting. Why is Georgetown The Most Beautiful Town Square in Texas? Well, the majestic Victorian Downtown Square and the restored courthouse are just the beginning of a long list of marvelous sights. The perfect combination of authentic German cuisine and over 20 wineries offering some of the best wines in Texas sets the historic Fredericksburg apart. Head to New Braunfels to learn the Texas two-step at the iconic Gruene Hall, where the likes of George Strait and Lyle Lovett have performed. 
History
A number of museums and monuments chronicle the Lone Star State's history in Austin. Austin's history itself is fascinating. Originally a settlement named Waterloo with German, Swede, and Mexican immigrants, Austin saw extreme periods of growth after being renamed and declared as the state capital. The construction of the first Capitol building was followed by the founding of the University of Texas and the inauguration of the iconic Driskill Hotel. The current Capitol was constructed in 1888 after a fire destroyed the original building. 
Austin is a city that is proud of its past. You need not visit museums to sense the pride. You can witness it at the Threadgill's, where Janis Joplin once sang or at the Broken Spoke, Texas' last true dance hall. And to learn more about the things behind it, join any of the multiple historical walking tours that take place in the city.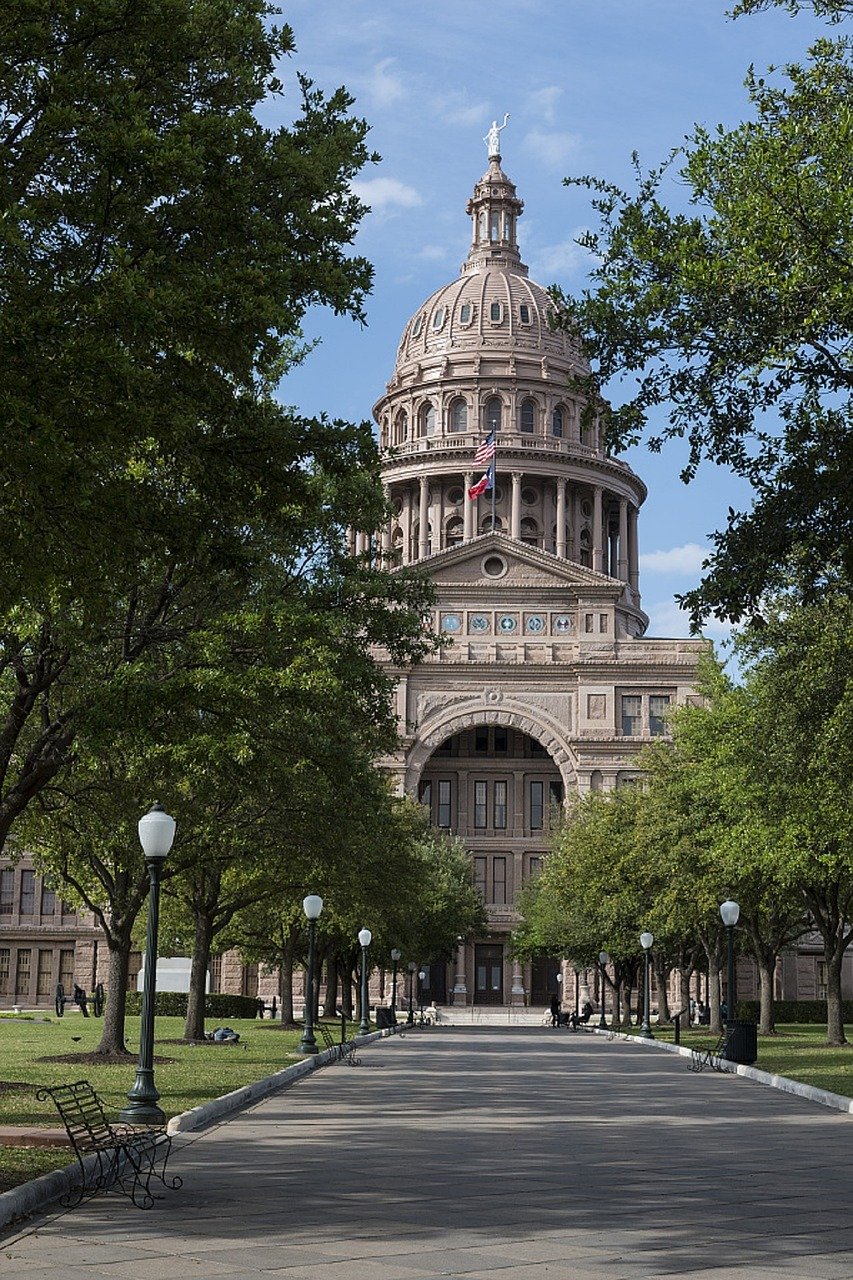 LGBTQ
One of the best things about Austin is that the entire city is a gayborhood – there is no lack of rainbow flags and friendly faces in the city. Head to 'Cheer Up Charlies' to experience some of the best music, dance, and food experiences Austin has to offer. Better yet, go on the last Wednesday of the month to enjoy 'Greetings, from Queer Mountain', a free queer storytelling showcase. TuezGayz, Austin's local LGBTQ tradition on every Tuesday at Barbarella, is another can't-miss. For a drag show, visit BT2, an LGBTQ-friendly nightclub on a Friday night. And don't forget to stop by The Blanton Museum of Art to check out the captivating installation 'Austin' by LGBTQ artist Ellsworth Kelly. 
Visit Austin to know why it has the third-largest LGBTQ population in the country. 
Motorsports
Racing in Austin is a thriving sport thanks to the 'Circuit of the Americas' (COTA), a state-of-the-art 3.4-mile circuit track that hosts some of the most prestigious racing events in the world. Each year, racing enthusiasts from in and around the country head to Austin for these events. The 'Circuit of the Americas' has a capacity of 120,000 people. 
Not a professional, but looking to experience some racing action yourself? Fret not, for Austin has the best things for Audi lovers- Audi Driving Experience at the COTA. It's time to get ready for the ultimate adrenaline rush!
Nightlife
Austin's nightlife takes after its live music scene in terms of presence and effervescence. Each district has a bevy of pubs, bars and live music venues that regularly rank high in national lists for all the right reasons. The Sixth Street District, referred to as the 'Dirty Sixth' by the locals, is the best place to visit when you want to have some mean margaritas and groove to live music. Sip some remarkable wine and enjoy a bit of rock n' roll at Max's Wine Dive. The 'Granddaddy of Austin music venues', the Continental Club will welcome you with blues, rock, and folk music. 
This is just the beginning of a long list of things to engage in. Visit Austin, Texas, to experience some of the best nightlife scenes in the country!
Outdoors
The Lone Star State's capital, Austin, is a breeding ground for fitness enthusiasts, and it is no surprise that it is one of the fittest cities in the country. Whether it's swimming in the Barton Springs Pool or kayaking on Lady Bird Lake or cycling across the city – there is no lack of outdoor activity in Austin. On average, Austin, Texas, has sunshine on more than 300 days, which allows locals to enjoy swimming holes and hiking trails regularly. The Lady Bird Lake alone gives a lot of scope for things – you can rent canoes, kayaks, and paddleboards to cruise along the river or head to the Hike-and-Bike Trail for a casual stroll, outdoor jog or a fun bicycle ride. Insider tip – Don't miss out on the boat cruise. 
Shopping
Let's accept it – All of us indulge in some retail therapy occasionally. And Austin, a shopaholic's paradise, is a city that gives you plenty of options to spend your hard-earned money on. While there are various popular chains in Austin, most visitors do their shopping from the dash of boutiques, colorful souvenir shops, little thrift stores and with good reason. You are very likely to find yourself walking out of an eccentric boutique with great eco-friendly things and an interesting story about the owner. It is this highly personalized experience that makes shopping fun in Austin. A visit to the boutique-lined Second Street District and the Texas mecca – The Domain is a must. The fashion and lifestyle destination Luxe Apothetique and the south side décor shop Aviary are the other can't-miss spots. 
Spa Services
All those concerts, hikes and shopping trips can be taxing, and you may just want to relax for a while. Well, what better way to unwind than a rejuvenating spa? From downtown spas to Hill Country day spas, we have a wide range of things you can engage in. Be it Away Austin Spa, the Spa at Four Seasons, or ZaSpa at Hotel Zaza, you are sure to appreciate the respite and escape from the hustle and bustle of the city. If it's 'me time' you are looking for, visit Austin, Texas.
Sports Teams
One of the ways by which Austin remains so astoundingly fit is sports. From soccer to roller derby to cycling, Austin's love for sports makes it a great sports town. Austin Spurs, the 2012 NBA D-League champions, always have Austin's love and support. Head to the University of Texas at Austin's campus to join other passionate Longhorn fans cheering for the athletes in various sports. 
Tours
It's a great idea to opt for a guided walking tour of the city for a glance at everything it has to offer so that it's easier for you to decide the time you want to allot to each spot. From history tours to a three-hour tour of Austin's best cafes to the convivial quest on the Austin Duck, Austin, Texas offers numerous things to explore and exciting ways of discovering the city. 
Destination Weddings
Apart from being the best destination for bachelor and bachelorette parties, Austin is a premium destination-wedding venue thanks to its closeness to the Texas Hill Country. Homegrown artisans and florists like Bricolage Curated Florals, that featured in the magazine, Martha Stewart Weddings, facilitate wedding planning. In the list of 2017's Top 50 Wedding venues, Dripping Springs, or the wedding capital of Texas and Laguna Gloria contemporary art museum feature proudly. 
Hotels
From the iconic Driskill Hotel to the chic South Congress landmarks such as Hotel Saint Cecelia and Hotel San Jose, Austin has its share of posh hotels. Embodying its spirit of being a blend of a small town and big metropolis, Austin has several local gems as well as several low-cost hotels to suit every budget. 
Coffee
Grab a cup of coffee from the Houndstooth Coffee before the SXSW concert to get a taste of Austin's burgeoning coffee scene. Local baristas and new independent shops such as Fleet Coffee, Figure 8, and Coffee Purveyors are some other best options that you can try. 
Tex-Mex Cuisine
The Tex-Mex cuisine is a big part of any visit to Texas and with Austin being home to some of the best Tex-Mex restaurants such as Matt's El Rancho and Mi Madre's, trying some classic staples has to be on your things-to-do list. Buy some delicious tortilla chips at eateries like Magnolia café, Torchy's Tacos, or Taco Deli, and don't forget to dip them in the exquisite queso, an appetizer made of melted cheese.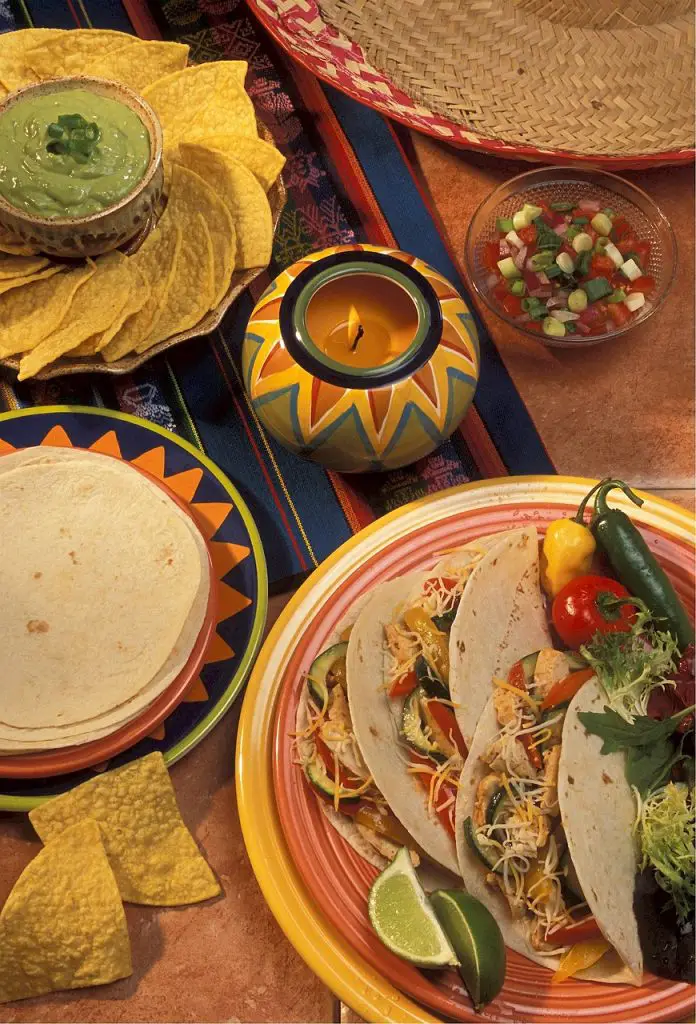 Make Friends
Like all other Texans, Austinites have a flair for hospitality, and their inclusive nature will make you fall in love with the city. The general affable vibe of 'community over competition' makes it a great collaborative space. Austin's rich heritage, its distinct charm, and quirky citizens who come up with funny and sarcastic slogans like 'Don't Dallas my Austin' will tug at your heartstrings long after you have left the city.