The gorgeous archipelago of Turks and Caicos consists of 40 coral islands. If you are looking for a dream vacation, this is the place to be. It promises soft powdery sands, sun, ocean, a highly relaxing ambiance, and breathtaking resorts, particularly in Providenciales. The fact that this is a much-favored tourist destination also means that there are a plethora of exciting things to do in Turks and Caicos.  
Apart from taking a stroll on the pristine sun-kissed beaches with shimmery white sands, you can also enjoy some adrenaline-pumping activities that will leave you feeling thrilled. There is immense natural beauty spread across the place, and a picturesque wallpaper awaits everywhere you look. History and culture enthusiasts find the place a rich hub of data and information.  
We have compiled a list of some of the best Turks and Caicos attractions so that you can plan your trip accordingly. Read on to know more. 
Grace Bay
One of the best Turks and Caicos things to do is visiting Grace Bay. In fact, your trip will remain incomplete without visiting this place. The Grace Bay beach extends to 12-mile, and this entire stretch can only be described as a paradise. The pristine shoreline and the crystal-clear turquoise waters of the ocean are the main attractions here.  
You can enjoy a stroll by the beach with smooth sands and enjoy the tranquility of the place. Or, if you are looking for a little more adventure, check out the many varieties of fishes and other aquatic life underwater; you will only be thrilled and surprised by what you encounter. Grace Bay is an integral part of Providenciales, and Providenciales has been accredited as the 'Best Beach' by Conde Nast and World Travel Awards for many consecutive years.  
Address: Grace Bay TKCA 1ZZ, Turks and Caicos Island | Google Map Location: https://goo.gl/maps/dPVZYD482LC3r7NQ8 | Phone Number: +14016368124
Whale Watching at Salt Cay
Salt Cay might not be one of the top tourist spots in the area. But the place is an ideal destination for people who favor a less crowded, somewhat secluded vacation over the crowded cityscapes. Salt Cay is a tiny island spanning just under three square miles and attracts low-key vacationers.  
You can enjoy various kinds of adventure activities at the sea, including whale watching, fishing, beach bumming, lounging, snorkeling, and scuba diving. North Atlantic humpback whales can be seen from December to April in the area as they migrate for the winter. From underwater, you can hear their songs too.  
Address: TKCA 1ZZ, Turk and Caicos Islands | Google Map Location: https://goo.gl/maps/3xEpdC3cZu4dZ67i9  
Scuba Diving
Among the various water sports activities which can be enjoyed at Caribbean Turks and Caicos, scuba diving needs a special mention. In fact, this place has some of the best scuba diving spots. Go scuba diving into the ocean, and you will be able to witness a wide variety of turtles, fish, sharks, lobsters, etc. 
With the third-largest barrier reef in the world, you can explore the fantastic underwater world. If luck favors you, you might also meet the lone dolphin, Jojo, considered to be the treasure of the Caribbean Turks and Caicos. Many schools and agencies here also offer scuba diving courses to interested candidates. Rental facilities for gear and equipment are also readily available.  
Get the adrenaline rush with Kiteboarding 
Kiteboarding is one of the most popular adventure sports activities that can be enjoyed on these Caribbean Islands. In fact, this place is one of the best destinations for learning this sport. There are many premier and top-rated kiteboarding schools in the area where candidates can master this adventure activity.  
Professional instructors train candidates with innovative teaching methods, which is an experience in itself. Complete safety is maintained during the training and even after during kiteboarding. With proper training and guidance, you will be able to do it across the oceans in no time at all. Definitely, a thrilling adventure that one shouldn't miss at any cost! 
Snorkeling at Smith's Reef
If you love adventure water-sports activities, snorkeling must definitely be on your bucket list. Exploring life underwater in the sea or ocean is a different experience altogether. These Caribbean islands are excellent snorkeling destinations. Just like scuba diving, thousands of tourists flock to this place to enjoy snorkeling.  
It is interesting to note that different kinds of snorkeling tours are arranged by various agencies here. But if you intend to explore on your own off the beach, you can try destinations like Bight and Smith's Reef. The former is located in Princess Alexandra National Park. Carrying personal snorkeling gear is recommended, though rentals are available in plenty.  
Golfing at Provo Golf Club
If you think playing golf is the only thing that you can do at the Provo Golf Club, you are mistaken. This is the only 18-hole course in Turks and Caicos. Golfers, both novice and pro, love this destination for the excellent weather conditions of Providenciales. The staff here is courteous and friendly. 
Every part of this golf course exudes a luxurious aesthetic Caribbean appeal. You can spend the entire day outside playing on the 20-year-old course. Or you can spot pink flamingos at the fairways surrounded by indigenous flora and fauna. Golfing here is an experience which you are sure to remember for years to come.  

By Fpedraza, CC BY-SA 3.0, Link
Address: Grace Bay Road, Providenciales, TKCA 1ZZ, Turks and Caicos Islands | Timing: 07:15 am to 07:30 pm | Google Map Location: https://g.page/ProvoGolfClub?share | Phone Number: +18772189124 
Learn local history at Turks & Caicos National Museum 
While visiting Turks and Caicos, one of the most important things to do in the islands is to visit this museum. It is an immersive experience that will give you an idea about the culture and history of this Caribbean paradise and its local people.  
The exhibits in the museum not only stand evidence of the rich natural history of the islands but also of its dark past of slave trade. You can also learn about local shipwrecks and the mysteries surrounding them from the museum exhibits. The museum is located in a historic building on Grand Turk in Cockburn Town. It is a small establishment spread across two floors along with a library and a shop.  

By TampAGS, CC BY-SA 3.0, Link
Address: Front Street, Cockburn Town, TKCA 1ZZ, Turks and Caicos Islands | Timing: Tuesday and Thursday: 10:00 am to 03:00 pm, Monday, Wednesday, Friday to Sunday: Closed | Google Map Location: https://goo.gl/maps/KGCfYDMSNFuPVsJz8 |Phone Number: +16492472160 
Conch Cruise
One of the prominent Turks and Caicos attractions is the one-of-its-kind conch cruise. As interesting as this cruise is, it isn't always available, so prior booking is highly recommended. It will take you snorkeling in shallow waters off the coast and gradually venture and dive into deeper waters to gather your own conch.  
It is a generally guided trip. The instructor will show you how to break open the conch and then proceed to make a delicious conch salad for you. Basically, in other trips, the guide or the captain dives down to get the conch. But this tour company encourages participants to dive on their own and find their conch. It is a thrilling experience, and many manage to find more than one conch! 
Address: Caicos Dream Tours, 1 Princess Dr, The Bight Settlement, TKCA 1ZZ, Turks and Caicos Islands | Timing: 09:00 am to 05:30 pm | Google Map Location: https://g.page/caicosdreamtours?share | Phone Number: +16492317274 
Cheshire Hall 
If you have had enough of beaches and sands (not that we think it is possible!), you can hop and skip your way to Cheshire Hall. Originally owned by a British loyalist, this 18th-century cotton plantation is in complete ruins now. But since it is near downtown Provo, many people visit this historical site even today.  
There are small signs standing evidence to the history of the plantation. But the Great House is the most notable spot of the Hall from where you can have sweeping views of the entire island. You will also get to see some native plants in the area, including cow bush and guinea grass. You can self-explore or hire a tour guide to understand the significance of Cheshire Hall better.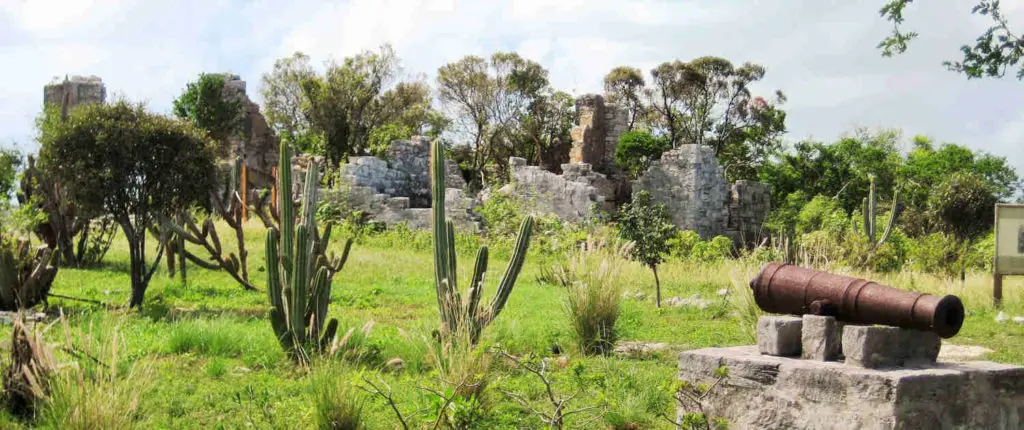 Address: Providenciales, TKCA 1ZZ, Turks and Caicos | Timing: 09:00 am to 04:00 pm, Sunday: Closed | Google Map Location: https://goo.gl/maps/Bayy3oxVLLttyRcj6 | Phone Number: +16499415710 
Relax at Taylor Bay Beach 
Taylor Bay Beach is one of the most idyllic beaches in Providenciales. It is a perfect place for a relaxed outing for the whole family. Located on the southwest coast of Provo, this sea beach is crescent-shaped and has fine white sands. The blue waters are crystal clear, and you can also spot starfish in the water.  
The water near the beach is shallow, and you can actually just dip your feet in the waters while walking along the sea beach. There are no steep drop-offs in the sands and no fears or risks. For kids, it is knee-high water in which they can shuffle and play without a worry in the world. Just witnessing the sparkling waters and the rippling sands at Taylor Bay will automatically put you in a calm and serene state of mind.  
Address: TKCA 1ZZ, Turks and Caicos Islands | Google Map Location: https://goo.gl/maps/6ZsSmSgfCyyKN2pcA  
Grand Turk Lighthouse 
Among the many things to do in Grand Turk, don't miss visiting the Grand Turk Lighthouse. It was initially built in the UK in 1852. It was brought to its present destination in small pieces part by part and then assembled to form the structure seen today.  
It is one of the most famous historic sites frequented by locals and international tourists alike. You can enjoy a leisurely picnic here with family and friends, or you can simply sit on top of the lighthouse's hill and watch whales in the sea from up there during February and March. You can also view North Creek from here, which is a gorgeous water body.  

By socaltraveler, CC BY-SA 3.0, Link
Address: Grand Turk Island, Lighthouse Road, TKCA 1ZZ, Turks, and Caicos Islands | Google Map Location: https://goo.gl/maps/4961dKeSTGMfdSW9A 
Explore Conch Bar Caves
Cave systems are not uncommon in the Caribbean, and Turks and Caicos are no exception. However, the specialty of Conch Bar Caves is that they are the most extensive cave system above the ground. No other place in the Bahamas-Turks and Caicos archipelago has anything similar.  
There is a local village nearby by moniker Conch Bar, and the name of the cave has been inspired by it. Many travel and tour agencies refer to them as Middle Caicos Caves. Local travel and tour companies do not organize regular tours and trips to the Conch Bar Caves. However, you can go to the place on your own. But that is a little expensive – there is a ferry ride of $50 and a rental car worth $70.  
Address: Turks and Caicos Islands | Google Map Location: https://goo.gl/maps/6AvE9JssaUWZNXeo9 | Phone Number: +16492473157 
Leeward Beach 
Leeward Beach in the Caribbean's Princess Alexandra National Park is a slice of heaven on earth. It is one of the most popular Turks and Caicos attractions and a favorite among people who love serene and quiet environments. The beach is tranquil – the only sound is the sound of the waves.  
Leave your footprints on the sands during long walks along the beach, and time will pass in a jiffy. Once you start walking on Leeward Beach, you will gradually cross Grace Bay Beach, Bight Beach, Smith's Reef Beach, and, lastly, Turtle Cove. The total distance covered is around seven miles, and the beauty that you will see is indescribable. You can enjoy a dip in the sea or go snorkeling if the conditions are not very rough. Kayaks and paddleboats are also available for leisurely activities.  
Address: TKCA 1ZZ, Turks and Caicos Islands | Google Map Location: https://goo.gl/maps/tM8ZTHkqAcWPuCgn7  
Paddle through the Mangrove  
You might not be aware of it, but mangroves are crucial for maintaining the ecological balance of these islands. Along with being lush and thick vegetation, the mangroves provide a nursery for baby turtles, baby sharks, and many other species.  
To explore the mangroves in Turks and Caicos, you have to either use a kayak or a paddleboard. If you are lucky, you might spot many animals and aquatic life during your trip. There are many agencies that operate paddling or kayaking tours through the mangroves. This activity is among the best things to do in Turks and Caicos.  

By Tim Sackton, CC BY-SA 2.0, Link
Google Map Location: https://goo.gl/maps/Mz7G7uyuKPJZFW6A7 
Bight Reef 
In close proximity to Coral Gardens Resort, you will find a footpath in Grace Bay. Following this path will lead you to floating buoys, and you will be guided to the Bight Reef snorkel. With the help of various signs, you will be able to identify multiple coral species found along the way.  
There are many mini crevasses underwater, and you can explore innumerable varieties of colorful fish swimming in and out of their homes. Spotting a sea turtle swimming among the fishes is also not uncommon. If you are a snorkeling enthusiast, you can enjoy varying depths of waters ranging from three feet up to 16 feet. Since it is so close to the seashore, it is safe for kids too. Snorkeling is best enjoyed when the waters are calm. Choose a bright and sunny day for this adventure.  
Address: The Bight Settlement, TKCA 1ZZ, Turks and Caicos Islands | Google Map Location: https://goo.gl/maps/kRaDf9WuBmYjxL26A   
Meet Iguanas at Little Water Cay 
Little Water Cay is also known as "Iguana Island." Though it might seem scary, but this island in Turks and Caicos is unique as it is home to the endangered species of rock iguana. The National Trust of the island makes excellent efforts to protect this species and the habitat in which they live.  
Many visitors come to this island to witness iguanas from such close quarters. Apart from this, you can explore the islets of Little Water Cay on a stand-up paddleboard or a kayak. You can also go to the nearby mangroves on a kayak or a paddleboard. If you are lucky, you might be able to see some baby sharks or sea turtles.  

By RoadTripWarrior, CC BY-SA 3.0, Link
Address: TKCA 1ZZ Turks and Caicos Islands | Google Map Location: https://goo.gl/maps/hp1Q8uMPwFbkB3Qg7
National Environment Centre 
The National Environment Center in Providenciales is located right across from the Children's Park at Bight Beach. It is evident from the name that this environment park is an exciting place, and it serves an educational purpose rather well. A place worth visiting, the center has various kinds of exhibits on display, which are of cultural and natural interest to the islands.  
The scale elevation model of the underwater plateau is the main attraction of the center. This plateau offers primary support to the islands. Though the center is quite a small one, there are many informative tours organized by the staff of the place or by people, experts on the subject. It is close to the Bight and Smith's Reefs, and the Children's Park also makes for a good place to take your little ones for some outdoor fun.  
Address: Lower Bight Road, Providenciales | Phone Number: +16499415122 
Take the unique Horseback Ride in Water 
One of the most exciting and fun-filled things to do in Caribbean Turks and Caicos is horseback riding in the water. You must have enjoyed horse rides previously on land or even on the sands along the beach. But have you ever enjoyed horseback riding in the water?  
The horses can be taken into shallow waters of the sea, and you can enjoy the ride sitting on the animal's back. For as far as the eye can see, the turquoise waters are a treat in themselves, and when you ride through it, it is an experience to remember for a lifetime. The best thing is that the horses or ponies are so well-trained that you are absolutely safe. In fact, they love the waters as much as you do.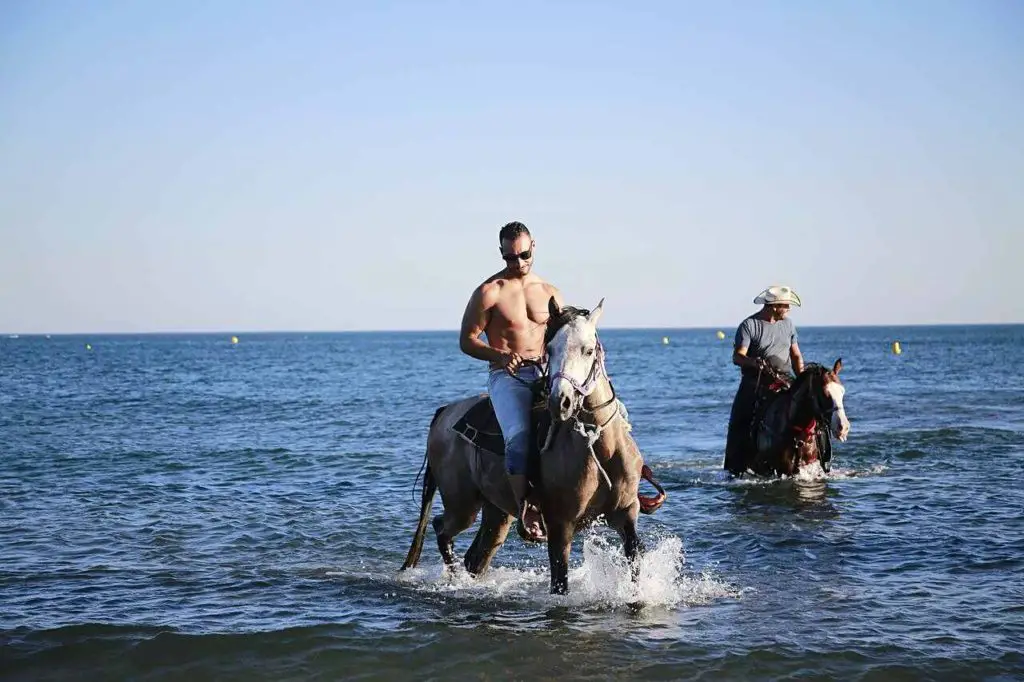 Pristine beaches, white sands, turquoise waters, and a whole lot of vitamin sea – Turks and Caicos is a dream come true for anyone longing for a vacation in a tropical paradise. And now that you have a rock-solid list of things to do and places to visit in this island destination, you can plan a trip to cherish for life. Be warned, though! This place is so beautiful that you will leave a piece of your heart behind and come back here again and again!